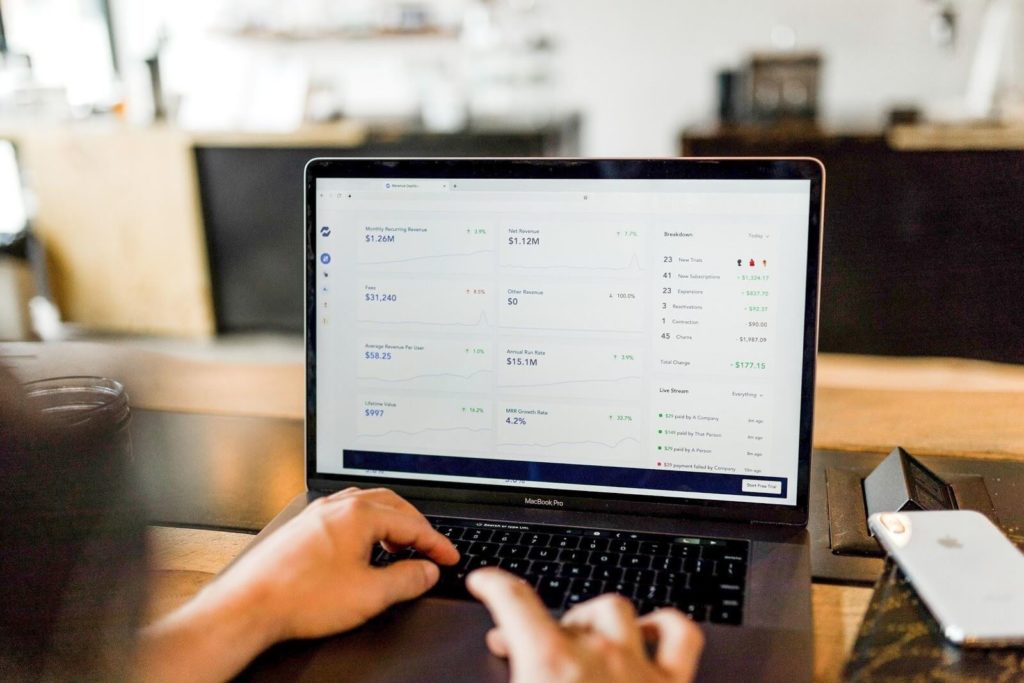 The right accounting software will help your business operate more efficiently and will save you time and money. And one of the most important things to consider about any bookkeeping software is whether or not it's cloud-based.
Cloud-based accounting software is an online subscription-based service you sign up for, and your financial data is located in the cloud. This means there is no software to download and update regularly and there are no spreadsheets to manage. 
You can access all of your financial information from anywhere. Let's look at five ways cloud-based accounting software can benefit your business:  
1. Automation
With cloud-based accounting software, you can automate many of your monthly workflows. This allows you to take routine tasks off your plate and streamline many of your bookkeeping tasks. 
For instance, if you have certain vendors that you pay every month, you can automate these monthly payments. You can also automate invoices, follow-up emails for customers who are overdue on their payments, and bank account reconciliations.
2. Accuracy
Cloud-based software tends to be more accurate than other types of bookkeeping tools. Instead of updating a spreadsheet, you can log into your account and easily reconcile and categorize your transactions. 
The software is easy to use and update on a regular basis. And you can receive detailed reports so you can easily keep track of your business's inventory, revenue, and expenses. 
3. Real-Time Access
One of the biggest advantages of using cloud-based software is that you can access it from anywhere. Real-time access is especially important right now, when most employees are working remotely and need a way to access the information they need when they're on the go.
As long as you have an internet connection and a phone or laptop, you can find the information you need from anywhere. This makes it easier to stay on top of your company's financials and make informed decisions about the business. 
4. Safety
If you set up on-site accounting software, there are many steps you'll need to take to protect your financial data. Failing to backup that information could result in a total loss due to a fire or storm or if the equipment simply becomes damaged.
With cloud-based accounting software, your information is automatically backed up for you. Your financial information is located in the cloud, so it can be accessed and retrieved at any time. And the software is constantly being monitored, so the chances of a data breach are very low. 
5. Collaboration
Managing your company's financials is a team effort, and cloud-based software makes it easier to collaborate remotely. Instead of one or two people having to manage everything on their own, bookkeeping can be a team effort.
However, you have control over what information your employees have access to. For instance, you can allow some employees to use certain parts of the software without having access to company bank accounts.
And cloud-based software will make it easier for you to collaborate with an accountant come tax season.  
Bottom Line
Cloud-based software is the best option available for companies that want to automate their bookkeeping process. ZarMoney makes it easier to manage accounts receivable, pay vendors, and streamline your accounting process. You can try the software out for free by signing up for a free trial.