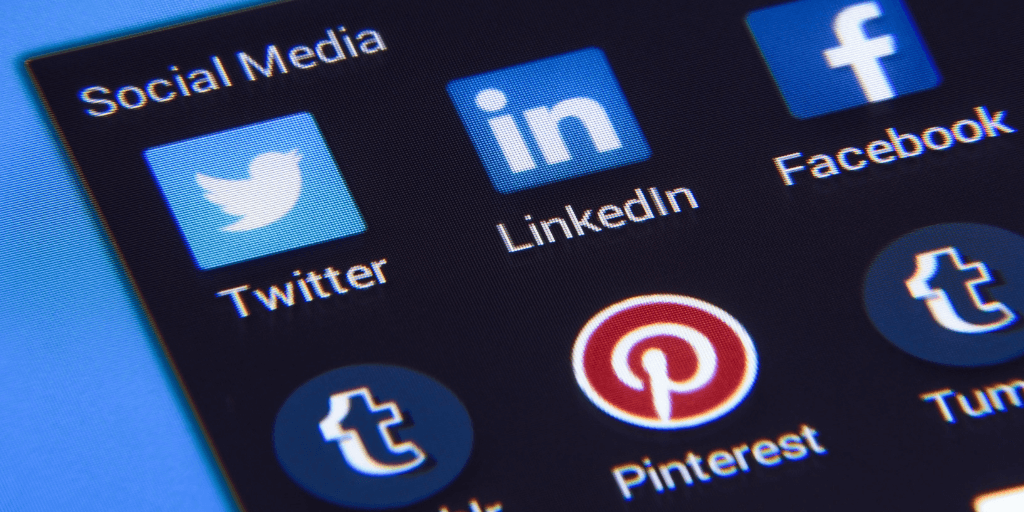 Key Takeaways:
Social media influencers do more than just create an effect on their followers' lives, they do things that marketers can learn from too.
Unite your theme and color scheme across every social media platform you own.
Post frequently and consistently.
Collaborate with others in the marketing industry.
Attend events to expand your network.
Be relatable to your target market.
Authenticity goes a long way.
The Social Media Impact
Late into 2018, and the ever-growing popularity of social media among people from all walks of life isn't slowing down one bit.
Literally, anyone can be famous. And that has been proven time and time again by the ever-growing population of internet influencers.
They're technically everywhere; whether it's Facebook, Twitter, Snapchat, Instagram, or YouTube, you can count on their online presence. And stringing along with their popularity is a long list of fiercely loyal followers — most of them millennials and generation Z.
As a marketer looking at that from afar, these internet stars have to be doing something right to be able to influence their respective audiences the way they do. Do you ever wonder how they're doing it?
A pinch of luck is somewhere in that mix, but when you consider it thoroughly, a lot of hard work and planning goes into the things they put out into the world.
But then again, why should you mind influencers and how they market to their followers anyways?
Social Media Influencers and Their Influence
Videos on YouTube about fans showing up on camera to talk about how they purchased this influencer's makeup line, or this YouTuber's merch are too many to count in both hands. The sway these influencers have over their audience is remarkable, and can't be ignored. They make a career out of social media fame for a reason.
In fact, promoting products via social media influencers can be categorized as a form of subconscious marketing.
And when you think about it, brands and marketers alike have been seeking for ways to shape consumers' thoughts, attitudes, and behavior without us being too consciously aware of it. But now the answer to that puzzle is being handed to brands on a silver platter.
Here's influencer marketing. Enjoy.
Take a look at these staggering numbers reported in a recent study by Influencer Marketing Hub:
In Google, there's been a 325% increase in searches for "influencer marketing" over the last year.
The results from a survey of 272 marketing managers back in 2017 report that influencer marketing is the fastest-growing online customer-acquisition method.
37% of marketers are dedicating a budget for influencer marketing.
Mid-level influencers like bloggers have a smaller, but more loyal audience and drive 16x more engagement than paid media, and celebrities.
88% of buyers consider online reviews "very influential" before they make purchase decisions.
90% of consumers trust peer recommendations.
Based on those statistics alone, one can see how powerful influencer marketing can really be. The most apparent fact here is that they hold sway over their audience's purchasing decisions; especially when they begin discussing the brand experiences with a specific product.
So besides getting these big personalities to hop on board to your every marketing campaign, why not take a page from their book?
Take a minute to learn how they interact and engage with their audiences, and you'll see that perhaps you're on your way to establishing a notable brand for yourself.
Unity across all social media platforms
Any brand can acknowledge the importance of presenting a unified front on social media. From the color scheme to the brand message to how it interacts with its audiences.
It's tough for a brand (especially internationally recognized ones) to stick to a specific aesthetic on social media, but this is a part of the marketing strategy you can't easily shrug off.
Take omnichannel marketing into account. Your brand needs to be instantly recognizable no matter which social media platform your consumers will visit. Aside from a seamless and unified experience, your content must also be fresh and attention-grabber enough.
As successful social media influencers would tell anyone willing to follow in their footsteps; consistency, commitment, and quality are the keys.
Remember that aside from getting ROIs, you want to create an impact on your audience and engage with them meaningfully; not just spout a sales pitch and never speak to them again after you get what you want from them.
Post frequently
There's no room for laziness in the world of influencer marketing — or just marketing, in general. You can't get away with two posts a week. And even then, that's stretching it.
One post a day should be adequate, but for a brand that's starting out, you have to be as creative and active on social media as possible.
Nothing good will come out of hiding away in the dark corners, doing business. If you don't put yourself forward, how else do you expect people to find you?
Your audience certainly wouldn't go out of their way just to search for you. They're simply too busy looking for what they need, and if you can't provide that, then they'll move right along.
Be open to collaborate with other brands
No matter what you're doing, you don't have to do it alone. Or at least, that's what every recent trend cropping up is telling us. Engaging with your consumers all by your company's lonesome is still being done, but collaborations are also in.
Besides the fact that you gain a bigger following and reach in return, you also subtly tell your audience that you don't fear the competition. Rather, you're open to working with them to give your audience a better and fuller experience. In this industry, it's better to make friends than to create enemies.
Knowledge is shared, after all; not hoarded. A cynic might say otherwise about the entire idea of collaborating what are — technically — your competitors, but this generation's worldwide advocacy is all about inclusiveness and unity.
It's not half bad to apply that concept to digital marketing as well, isn't it?
Use events to mingle, network, and gather more information
If you find gathering inside information during events sleazy, you don't have to. That's because it doesn't have to be.
Aside from using the opportunity to establish connections and arrange future collaborations, big events and conferences are the places to network. This is the place to participate in casual conversations with your peers in the industry, and to learn new ideas. This is your chance to learn about the latest trends and tell prospects what your business is all about.
It's a great opportunity to put yourself forward, and as we've mentioned before, doing that is extremely important.
Be relatable to your audience
What do you think is one of the biggest reasons why influencers have attained the fame that they have?
Because they're #Relatable — as the kids would say.
Yet again, no amount of emphasizing will ever be enough to say that doing your research before you put a single strategy forward is extremely important. Before you put your feet forward and jump into the influencer train, it's crucial to understand your target audience.
What do they want out of their experiences with you? Which social media platform do they like to use? (Just two of the important questions).
The method by which you obtain that information is numerous. You can determine these things by looking at their buying behaviors, their reviews, and comments, etc. You can even conduct a survey for that purpose.
To be a social media influencer means being normal and down-to-earth in the eyes of your audience. They may be popular and they may have large numbers of internet following, but they mostly stick to their normal lives — even if some of them did make a career out of it.
What do most social media influencers do? They post about their everyday life and broadcast their thoughts. They basically put their whole life forward on the internet.
When we carry that same strategy over to a brand looking to advertise their products, you'll find that it's perfectly possible.
Show real people. Not just the product itself; otherwise, most of your audience will perceive it as a blatant sales pitch.
In your own social media platforms, take the time once in a while to deviate away from the constant promotion. Get creative and do fun things that show the people behind the brand. Don't shy away from talking about your industry's struggles and hardships. Highlight the fact that your company is run by normal people who are prey to problems.
Aside from the product reviews, tutorials, and demo videos, try vlogging casually. Just take your customers out and show the inner workings of the brand's factory. Bring your followers along your big events too.
Authenticity goes a long way
Relatability and authenticity go hand-in-hand.
Visualize every continent and country in the world connected by thousands of virtual bridges. Because of the wonders that is the internet, the world has shrunk into a global village; where everybody can hear and know about anybody (depending on what they put on the net, of course).
To be an influencer, your brand must practice authenticity — one of the most important criterion you have to meet if you want to influence people.
Be transparent. As we've discussed prior to this point, show the inner workings of your brand. Show your audiences how you make your products, how you ship them, and you can even show how preparations are going for a big event.
You don't have to reveal everything of course. Leave a little for the imagination and to keep the element of surprise.
The best way to go about this is to put yourself once again into your audience's shoes. Ask yourself if this is what your audience will find interesting. If it is, don't' be afraid to flaunt it.
The Takeaway
If you're a small business that doesn't have the huge budget to engage in influencer marketing just yet, then you can always step away from the bandwagon and become an influencer to your own target audience instead.
All it takes is hard work, commitment, brainstorming, and authenticity. Combine all four, strategize, and you just might be well on your way to becoming a social media influencer yourself.
About the Author:
Al Gomez is the President and Founder of Dlinkers — a company dedicated to providing complete digital marketing services. With more than ten years of experience, he enjoys supporting smartpreneurs like himself to achieve online success.