Experienced sales managers know that all types of people can succeed as sales reps; a detail-oriented introvert can rack up as much business as a charming extrovert. It's this diversity of personalities and selling approaches that presents the biggest challenge and the biggest opportunity to sales managers. When sales managers help each salesperson play to his or her strengths, struggling reps become stars and stars become superstars. There is no one-size-fits-all motivational recipe.
Step One: Understand Your Sales Rep
Even though motivation must be shaped to fit the personality and situation of each salesperson, this does not mean sales motivation is a one-off process that cannot be systematized or scaled. Far from it. Effectively motivating salespeople is done best when it is executed systematically.
The first step is to understand what makes salespeople tick. Almost all salespeople will be driven by some combination of the following motivators:
Financial reward
Recognition
Having measurable goals
Being part of a team
Working independently
Love of competition
Desire to help other people/businesses succeed
Desire to solve problems
If you are a sales manager, your list may look a little different — or perhaps a lot different. It doesn't matter. The important thing is to have a list — because it is against this list that you can craft a motivational plan for each sales rep while still maintaining a systematic sales process.
Talking to your sales reps and observing them carefully goes a long way toward determining the extent to which each of these eight factors is motivational. But when in doubt, a simple solution is to ask reps what motivates them and to what degree. The fact that you ask them will be a big motivator in itself.
Step Two: Develop and Implement 'Motivational Tangibles' for Each Motivator
The possibilities are endless when it comes to devising specific activities and incentives for sales teams. Rather than attempt to replace your own creativity, here are few options for each of the eight motivators to kick-start your creative process.
Financial reward

Annual bonus program
Spot bonuses
High commission rates

Recognition

Annual performance awards
Dinner with the CEO
Feature the sales rep in press releases or published case studies

Having measurable goals

Monthly revenue and profit goals
Short-term goals for very specific activities
Revenue plateaus for new salary base and/or benefits

Being part of a team

Sales contests that involve the sales support team
Staffing trade show exhibits
Mentoring of new sales hires

Working independently

Home office options
Permission to skip certain meetings or activities
Flexibility to modify standard presentations

Love of competition

Having the sales rep target specific competitors
Head-to-head competition with another like-minded sales team member
Assigning a challenging project such as a new product rollout

Desire to help other people/businesses succeed

Assign the sales rep leads where he/she can "come to the rescue"
Assign the sales rep recently lost accounts
Mentoring of new sales hires

Desire to solve problems

Focus the sales rep on complex products or applications
Focus the sales rep on large, challenging prospects
Invite the sales rep to assist on internal challenges
You will notice that some of these ways to motivate the sales team, such as an annual bonus program, are formalized programs best implemented department-wide, whereas other options are more in the realm of coaching or personalized incentives. The sales manager must keep a delicate balance in these two areas:
Department-wide programs, by definition, require full participation, but the sales manager should emphasize or downplay these programs with sales reps depending on what best motivates them.
Individualized programs — for instance, working from home — can spark jealousy for nonparticipants. The sales manager must be sensitive to such reactions and talk sales reps through them if they become enough of an issue.
One more point about implementation: It's tempting to create a long list of motivational options, but keep in mind that simpler is usually better. Too many motivational activities are apt to confuse sales reps and cause them to lose focus.
That said, trying several motivational approaches with newer sales reps can be an excellent way to zero in on a handful of options that really work.
The Most Important Motivator of All
The outline here is only a starting point for developing motivational tools and techniques. Once you have crafted an initial motivational plan for each sales rep, don't keep it a secret. Let the sales rep know what you are planning to do, and why. If you have already discussed motivation, there should be few surprises and your ideas will be well received.
The most important motivator of all, for salespeople or anyone else, is to be part of the process. Motivational initiatives, no matter how generous, can be negatively received if they are imposed rather than developed in collaboration.
Author bio: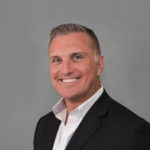 Don Matejko is Chief Revenue Officer at Showpad, the leading sales enablement platform. The Showpad Sales Enablement Platform empowers sales and marketing teams to engage buyers by unifying industry-leading training and coaching software with innovative content solutions. Matejko is responsible for scaling up Showpad's revenue growth worldwide. His extensive SaaS experience includes building high-performance global sales teams and transforming companies such as SAP Hybris and Adobe into high-growth market leaders.