Technology has been growing day by day. With research and development, the changes in technology are increasing at such a rate that you may notice a new technology entering the market, every other day. It becomes tricky sometimes for firms to keep up with technology and to manage the change well. This is where IT advisory services come into the picture.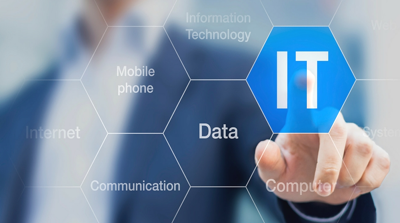 From formulating an IT strategy to stipulating the long-term plan; IT advisory firms aid in doing the needful. An IT strategy should be such that it should synchronize with the business idea as a whole. With the right technology and an implementation plan at hand, you can move forward towards building a brand value like no other. When you hire the right IT advisory firm, they help you know what technology to adopt and how to introduce it into the organization effectively.
Let's explore some of the services that an IT advisory firm is liable to offer you through the process.
Formulating an IT Strategy
The applicability and effectiveness of an IT strategy matter a lot when it comes to making incredible profits. The first step that goes into the building an effective IT strategy is penning down your business objectives. The process may seem to get complicated with each passing process.
This is why you need to hire an IT advisory firm. The strategy would depend on your business and your needs, making it a customized plan. Be it the people, the underlying processes, or the resources at hand; everything would be analyzed prior to formulating a workable IT strategy.
The steps that would be followed by IT consulting firms to help you pave your way towards formulating an IT strategy include:
Understanding your business goals
Formulating a plan keeping in mind the futuristic goals
Choose from among the best available strategies
Draw a plan that provides for the implementation budget and timeline
Cost Optimization
When you are new to the business world, you find explicit ways to cut down on costs. But, sometimes the more you try, the more you are likely to face challenges. From server management to the hardware costs; everything can cost you a fortune. If you put large investments in order to meet the technological needs, there would be no intended profits.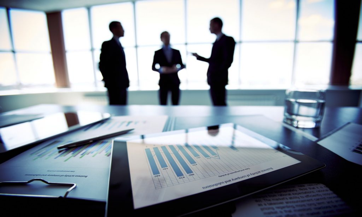 This is why an IT advisory firm is all you need when management of costs is in question. Your business needs to know where to invest and what costs to do away with. An IT advisory firm could help you better in identifying the areas that require monetary investments.
Here is how an effectual IT strategic planning can help you deal with the cost complexities in the business:
Analyzing current financial status and IT requirements
Review of existing IT budget within an organization
Negotiations with IT services and products suppliers'
Looking for better funding options for the new IT strategies
Formulating an outsourcing plan for significant business processes
Optimizing the Cloud
Cloud computing is a new invention that has taken the market by a storm. This new way of managing infinite data on the server has made business handling convenient and simple. But, sometimes a company may find it difficult to analyze their cloud computing needs and the corresponding platform they would need to adopt.
That is why an IT advisory firm becomes the need of the hour. Be it, managing the costs, driving flexibility, or complying with the security requirements; advisory firms help you proficiently maneuver through the cloud management.
Here is how advisory firms help a business achieve its cloud computing goals:
Devising the cloud platform strategy for your business
Pending down futuristic perspectives of the cloud computing model in planning
Draw out a plan required to adapt to the cloud computing infrastructure
Helping in standardizing a plan for addressing security issues
Help in evaluating the cloud ROI so that you know the underlying profits your cloud computing strategy brings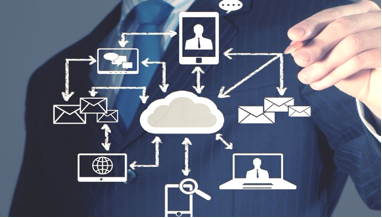 Data Management
When the infinite data flowing within an organization is managed the right way, profits ought to follow. But there is another facet to data management that is "risk." This could be one issue you would have to deal with in case the data goes all haywire. Be it data governance, data retention, quality management, or data security; an IT advisory firm is the best option to rely on.
Data management holds the central position in any business and thus should be looked after in a careful manner. Adequate data management is the key to better decision making in perspective with costs, the introduction of new processes, and driving better operational effectiveness. Read on to find what IT advisory services come under data management:
Helps identify the data that is essential to the organization
Aids in identifying the underlying risks related to data usage
Helps formulize a data management strategy
Helps ensure whether the data capturing method is suitable in relation to the organization
Cross-functional analysis of data along with valuable governance
Business Continuity Management
Data and information, on which your organization runs, are important for any organization. And, when this data becomes susceptible to threats and risks from natural disasters or even potential data breaches, you could experience a great loss. Therefore, when you have business continuity management in place, you can bounce back from the loss without any downtime or lags.
An IT advisory firm helps in creating an excellent BCM or business continuity management strategy. This would not only make a business secure from disaster or crisis but will ensure that your business gets on track after it loses its grip in the market. Here are some steps followed by business continuity advisory firms:
Devising a business continuity strategy along with its implementation
Assessing the potential risks that can hamper your business growth
Emergency management and corresponding steps to be taken
Evaluating third-party risks analysis and management
IT disaster and recovery analysis and planning
Why Do You Need to Hire IT Advisory Firms?
Now that you know the services offered by IT advisory firms, you must be wondering why you need one. The answer is simple, i.e., to boost business productivity and corresponding profits. Other good reasons incorporate:
Receiving unbiased or realistic feedback
Getting the much-needed management advice that could save the day
Helps in implementing a strategic plan for better flow of business processes
Receiving valuable advice regarding the latest techniques that could be applied to the business
Helps in synchronizing with the market trends based on in-depth market analysis and research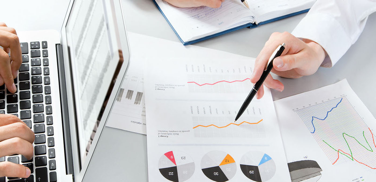 Conclusion
This was about IT advisory services that you can avail when you hire a reputed firm. Business management is an art, and if you need to excel at it, you require some experience and expertise in the field. Whether you are new or an old business player; hiring IT advisory firms is a smart thing to do. If you want to reach success, business management is the key.
Short Bio for StratoGrid:
StratoGrid Inc. is a global management & strategy consulting firm with core expertise in Business Continuity Management and Planning (BCM/BCP), IT Disaster Recovery Planning (IT DRP), Business Impact Analysis (BIA), BCM as a Service (BCMaaS). We collaborate with customers to help them devise and implement winning strategies that have the lasting impact they desire. Talk to our consultants today. Call us at 613.518.2440.