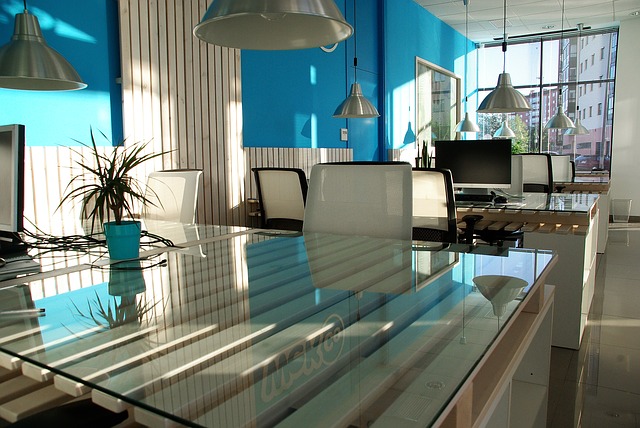 In contemporary office design almost anything goes. Changes are happening fast and are welcomed with open arms and minds. Technological advances and improvements have conquered the world of office furniture design and are no longer limited to traditional concepts of what we think an office should look like.
Today, the focus is on ways of improving the space so that it suits everyone and recognizing the value of an individual in a workplace. Offices are no longer gloomy workspaces that people tolerate, but a place full of potential, possibilities and opportunities to grow, create and develop.
This is especially true for up and coming consulting firms where it's extremely important for the work environment to match the needs and requirements of clients. It must also convey the company's values and its corporate identity. Here's an overview of emerging office design trends to keep an eye on.
Colours and textures
The new trends in colour palette for this year offer a little bit for everyone, from young and hip startups to classic and well-established consulting firms. A few colour combos seem to stand out: shades of blues with a pop of orange and neutral metallics for an elegant and classic, yet a bit futuristic look. To keep things simple, go neutral with the walls and implement some bright, strategically-placed details, such as storage cabinets, chairs, floor coverings and accent walls.
With this penchant for a clean and minimalist look, texture is a powerful design tool. It adds character and playfulness to dull areas and gives a homey feel to a sterile work environment. For example, think in terms of faux animal skin as chair upholstery, wall panels, large paintings, woven rugs and rustic baskets and crates.
Green up the office space
Last year was all about biophilic design elements and employees' health and well-being. The name of the game was nature, and the trend continues as it has been proven that nature stimulates a sense of fulfillment, calm and creativity. That's why you should not only focus on live plant walls and vertical gardens, but to incorporating green into all aspects of workspace: sustainable office designs with renewable sources of energy, air purification upgrades, carbon offsets, greywater systems, locally sourced food and beverages for the cafeterias and vehicle rental benefits for the commuters.
Office layout and storage
The office layout is more open and flexible, and different sections, such as collaboration areas, IT help desks, lounge sections, and pigeon holes all come together in one unified space. This open and dynamic central area usually boasts ergonomic and movable furniture, standing desks, treadmill desks and comfortable seating. In addition, there are enclosed spaces, such as meeting rooms, conference rooms and interview booths available for everyone.
There is a tendency to create a space that is aesthetically pleasing and inspiring, hence the need for functional and practical storage. Clutter is one of the main obstacles in free flow of movement and communication, so versatile commercial storage solutions play a vital role not only in decluttering, but also in boosting workers' concentration and efficiency.
Accessibility improvements
More and more companies today are looking for ways to improve accessibility for individual workers with physical impairments. For instance, an airport in Japan has recently introduced self-driving wheelchairs that can be summoned via a smartphone app, as a test for the upcoming 2020 Olympics. In some companies, the deaf have a real-time translation device that helps them take part in all the meetings and interactions with coworkers.
As far as the office layout is concerned, changes are already clearly visible. The times of big, chunky furniture and one-size-fits-all desks and chairs are long gone. Now, there are adjustable chairs and desks, and various assistive devices that ensure all the employees can do their best in given circumstances, and it also shows the recognition and value of disabled employees.
High tech takeover
Technology does not really fall under the category of interior decoration per se, but it's closely linked to modern trends and has become an integral part of contemporary offices. Nowadays, it's not just about stacking the office with PCs and dual screens with all the wireless accessories, but the focus is more on taking it further and incorporating the cutting edge developments, such as VR and AR. They can be an excellent resource for employees who want to get away from the boring presentations and impress clients and shareholders. It can also help close deals in marketing or sales with a face-to-face call or be a great way to give a virtual tour of the office to potential business partners.
For any office, but particularly for consulting firms, it's important that every employee, partner, and client feel welcome and relaxed. A modern, sustainable office design that takes into consideration everyone's needs and work demands, with clean neutral colours and vibrant accents will give any workplace a unique look and identity that will leave a lasting impression. A new office today supports creativity and offers an inspiring work environment. Its layout and interior décor improve productivity and communication and also help clients reach their goals.