When you're trying to bring in new clients or grow your email list, you need a steady source of quality prospects, which is where website traffic comes in.
While Google is excellent for getting highly-targeted traffic, it can take months to years to build rankings. Luckily, search engines aren't the only way to bring new eyeballs to your business.
Here are five free traffic sources your business is probably overlooking.
Pinterest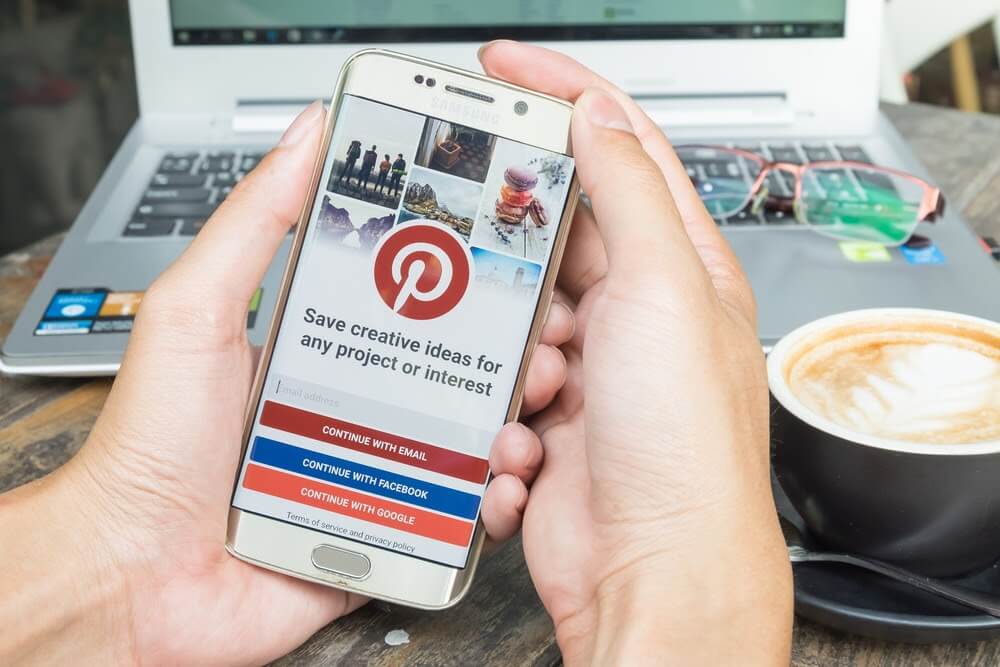 Pinterest used to be a gold mine of traffic for businesses and creators. However, since Pinterest has gone public, traffic is a little harder to get but still worth the effort.
More than 450 million people hop on Pinterest each month to look for tips, how-to's, and inspiration. And the key to doing well with Pinterest? Make sure your pins are optimized for search.
Here's how to get the most out of Pinterest:
Create winning images – Images on Pinterest should be 1000 x 1500 pixels. Photos should be bright and high quality with easy to read text overlaid on them.
Optimize your images and boards – Since Pinterest is a search engine, you must optimize your pins and boards for search. Include the keyword you're targeting in your pin's title and description.
Make sure to pin your image only to relevant boards to help Pinterest better understand what your pin is about.
Also, optimize your boards by using keywords in the board's title and board description.
Continually create new content – Pinterest prioritizes new content. If you're looking to get a big Pinterest boost, you'll want to avoid pinning the same image over and over. Instead, create several new pin images for each blog post you make.
TikTok
TikTok still has a rep of being the app where teen girls lip-sync to popular songs.
And while there certainly is some of that, there's a market for everyone on TikTok. 
At the end of last year, I challenged myself to post on TikTok every day for 60 days to see if the platform was worth using. The results were phenomenal.
I grew my followers to over 100,000

I added around 800 new email subscribers to my list

I substantially grew my income
If you want to get started on TikTok, there are a few things you need to do. First, create a business profile – it's the only profile type that will allow you to place a link in your bio.
After you create your account, spend time searching for professionals in your niche and watch their videos. You'll likely see a pattern in how the top accounts format their TikToks. You'll want to format the videos you create similarly.
If you want to make the most of the platform and increase your website traffic, follow these tips:
Include a call to action in every video – Every video you post should have a specific call to action. For instance, if I were creating a video about top-side hustles, I'd tell users to check out my side hustle blog post and then add that link in my bio.
Your call to action should be based on your goals. 
If you're looking for clients, you can direct people to a services page or, you can create an epic lead magnetic and have them sign up for your email list.
Use trending music – When you use trending music in TikTok, your video is more likely to get wider distribution.
Capitalize on viral videos – If you have a TikTok go viral, post a video every day for the next week to capitalize on your success. Also, leave your call to action link in your bio – you'll see the most traffic in the first week after your video does well.
Quora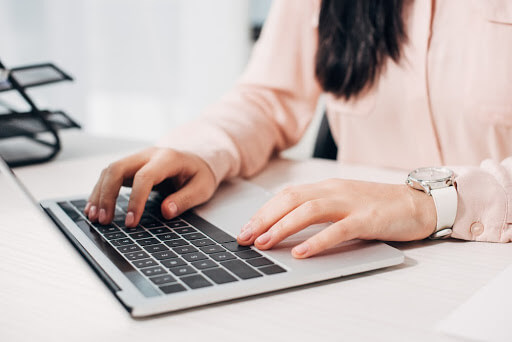 Are you familiar with Quora?
If not, it's a question and answers site that gets millions of page views every month. The good thing about Quora is that anybody can ask and answer questions.
This means, if you go about it in the right way, you can bring in highly targeted traffic to your website.
Here's how to do it:
Using Ahrefs or a similar keyword research tool, look up the top keywords Quora ranks for. Now, filter the information so that you only see keywords from your niche or profession.
For instance, if you're a bookkeeper, you can run a filter using the word "bookkeeping."
Filter even further, looking for the top spots in Quora that have at least 250 monthly pageviews. Go through those results and look for questions in Quora that have very few answers. 
(If you don't have access to a keyword research tool, you can still benefit from answering questions posted on Quora. You just won't know which ones have the most traffic potential.)
Now, you need to answer the question and provide a much better answer than anyone else has. Here's how:
Use images – Answers with images seem to perform better than answers that don't have them.
Get to the point quicker –  People are searching for a specific answer and don't want their time wasted. The faster you can get to the point, the better.
Use keywords – Use variations of the keywords people are using within your answer.
Add a call to action – After you're done answering the question, end with a call to action and link to your website.
HARO
Haro, or Help a Reporter Out, is a service that connects journalists with sources.
You can sign up for free to become a source. After doing so, you'll receive three emails per day of journalist requests. You can answer any that you are a relevant source for.
Answering HARO queries can help you gain traffic in two ways – first, if your pitch is used, you'll typically receive a link within the journalist's article pointing to your website. Readers can click that link to check you out.
Secondly, and most importantly, many of the links you obtain on HARO come from high authority websites which, over the long run, will boost your Google search rankings.
Here are some tips for making the most of HARO.
Only pitch queries you're a relevant source for – Journalists get hundreds of pitches from HARO. You're wasting your time by responding to queries that aren't in your niche. Read through the queries each day and only respond to the ones you'd make an excellent source for.
Get to the point – The first line of your email should introduce yourself and your qualifications. The following line should answer the query.
Be specific but do not drag out your answer for the sake of making it seem longer.
Be consistent – You won't get quoted for every query you answer. Make HARO a part of the long game for traffic success.
Facebook Groups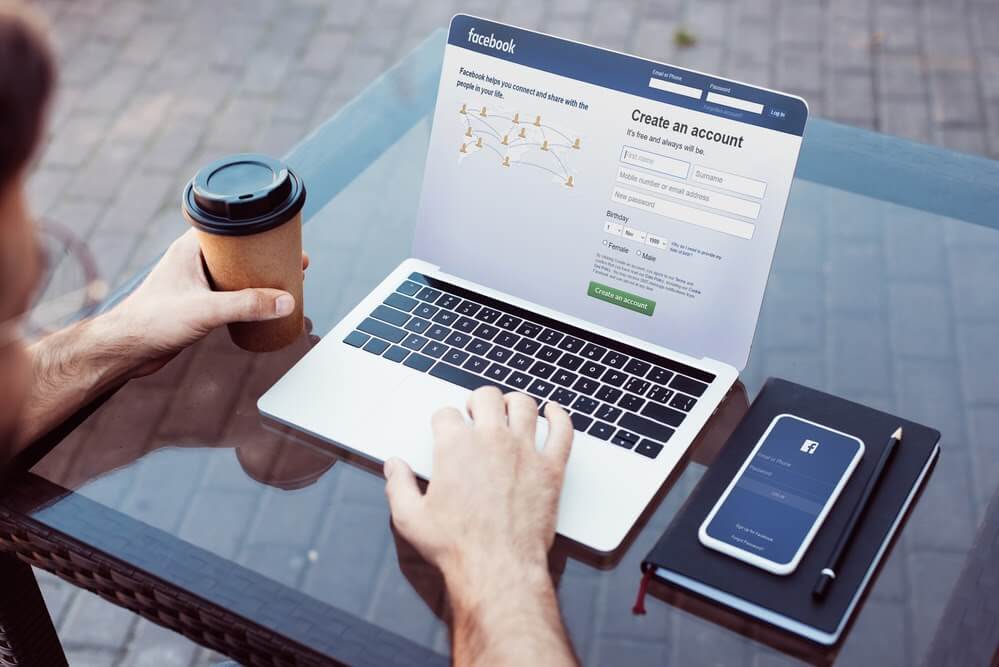 If you have a business Facebook page, you're probably well aware that Facebook only shows your posts to a tiny percentage of your followers.
Without shoveling tons of money into ads, getting traffic from a Facebook page is near impossible. 
Getting traffic from a group, on the other hand, isn't. 
Here are some tips for getting started:
Be specific with your group's name – Who do you think gets more quality members to join – a group named "Keto Ideas" or a group called "Keto for women over 40 – motivation and accountability?"
The second group does.
There are thousands of Facebook groups for people to join. Yours needs to call out a specific niche. The more specific you can be, the better.
Offer a challenge – A free challenge encourages participation in the group and can be a segway to get group members on your email list.
Interact often – Aside from posting helpful information regularly, you should also be interacting with group members. This will help build trust, engagement and grow the group.
Think Outside the Box for High-Quality Traffic
The traffic to your website doesn't have to be limited to Google or paid ads. If you're looking to get traffic fast, the ideas above can help you achieve your goals.
Choose an idea you like and give it a go. You'll be surprised at what it can do for your business.