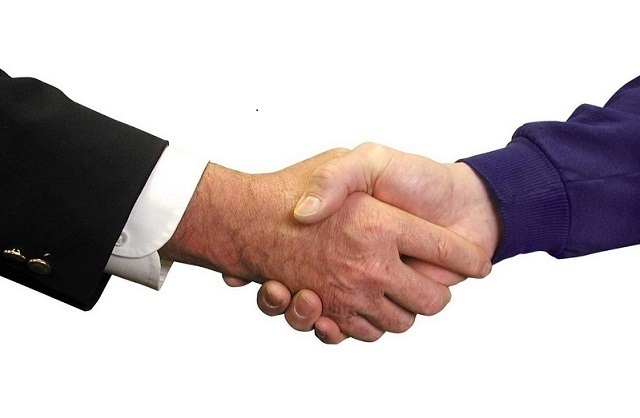 It is extremely important to find the right employees for filling up the key positions that are there in the business startup that you own. However, it is the greatest challenge to hire an ideal person who will take care of the needs of a particular designation. These employees are required right from the beginning so that you can start taking your steps towards success. Moreover, your business is more about your team, who works behind the curtain to make your business venture successful.
If you are looking for the perfect candidates for filling up your key positions, you have to consider the following tips.
Try to find people who have faith in the mission
The best thing that you can do is recruit people who have a variety of skills, and those who have a knack for learning a number of new skills as well. It is equally important to look for people who have a strong faith in the vision of the business startup as well as your leadership.
If they can trust the mission that you have, and they have a willingness to be a part of your company's growth, chances are that they will be a part of the company for many years. Recruit people who have a strong understanding of your mission and can be taught necessary skills when necessary.
Looking for a complete package
It is true that most of the startups tend to hire employees who have a variety of achievements, educational qualification, and proper experience. It is equally important to find someone who has other personal and professional skills as well.
A person with a high educational qualification may sometimes not be able to meet the requirements that a skilled person can. For the core positions in your business, it is best to hire a person who is focused, innovative, and flexible. Moreover, he should have the attitude, which perfectly matches the culture and goals that you have.
Looking for self-awareness
Self-awareness is one of the most important components, which helps a startup to reach new heights of success. It is a fact that the people that you are hiring do not have to answer everything, but what they definitely need to have is the learning mentality.
Hence, it is important to consider those people who are interested in learning a number of new and exciting things. If you hire people who do not have self-awareness, it can impact the culture of your company in a negative manner.
Hiring for passion
You should not just end up hiring people only for giving them a proper job or because you want to get your work done easily. It is crucial that you employ a person who is as passionate about his job as you are for your business.
Similarly, the person has to be equally helpful about the growth of your company. It is true that there are many other companies, which hire people only for the sake of giving them a job, but since you have just started your business venture, ensure that your company is not doing the same.
Looking for curious people
Finding people who are hungry and curious is extremely important when you have just started your business. During the first years of starting your business, you will go through a number of bumps and you will make numerous tiny mistakes.
Ensure that you hire people who are capable of embracing all these situations with you, and work continuously no matter what situation arises. Hire people who will work tirelessly in order to grow and learn with you. This is definitely the ultimate tip for gaining success.
Hiring the forward thinkers
It is crucial to hire a person who will share the visions of your company and work in a proper manner with your other employees. However, your business will be successful only when you can hire an individual who has the perfect forward thinking habits.
This individual will be capable of planning beforehand and look for ways in which he can improve the way other team members are working. You should try to foster a beautiful professional relationship with these individuals.
Checking the track record
Before you are finalizing the decision of hiring someone, you should go a little deeper to research about the track records that they have. For doing this, you can check the multiple references from the supervisors they have worked with earlier. It is important to know both their positives and negatives. This will be extremely fruitful as it saves you from hiring a wrong person for your company.
Having a proper structure
It is necessary to have a proper framework as well as a structure for your business, which includes the formal policies, the processes, and training, which help in all the core positions for identifying the boundaries and limits. It is best to settle your debts before you hire anyone, and you can go through the debt settlement reviews to get a clear idea as to how you can do it easily.
Looking for people with talent
It is good to have employees who are perfect in their responsibilities, but it is equally important to hire a person who can solve your problems and give you new ideas related to your business. Startups always require employees who are quick-witted and can deal with all the unexpected changes without faltering.
Maintaining communication
One of the clearest and best ways of gaining success is to maintain a proper communication. A proper communication allows you to hear the grievances of your employees, thereby minimizing the problems and misunderstandings. Since it is one of the most basic needs, it is often ignored. Ensure that you are maintaining a proper communication with all your employees so that they stick around with you for a really long time.
Conclusion
You should keep in mind that it is almost impossible to handle the entire business on your own. Even if you have started the venture alone, you will need employees along the way to make the venture successful. Therefore, consider all these tips before you hire the perfect employees for your startup business.
Author Bio:
John Bell has been writing articles on Social Media, skilled business consultant and Financial advisor for the last few years. In this post, he has written about the benefits of Social Media Marketing, Business, Finance as well as the features related to the same.