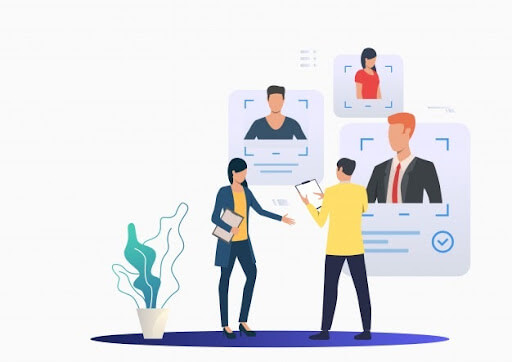 Recruitment videos are a part of a corporate branding strategy that can make a huge difference in your marketing strategy. In the past few years, employer branding has become a vital ingredient for successful recruiting campaigns as its purpose is to provide an insight into the work culture of a particular business.
Using recruitment videos is excellent for increasing brand awareness, especially if you are still starting your business. You have the opportunity to reach out to potential applicants and make people understand your company more.
Try creating a video that clearly explains what your company does and how it benefits its customers. The success of your recruitment videos depends on how well you can present yourself through these short clips. For example, your videos should always be up to date and free from errors such as misspellings, typos, etc. 
In this article, you'll find out what makes a recruitment video work. The following are some tips to create recruitment videos for your company.
1. Have a valuable message
The most important thing you need to realize is that people are interested in what they can benefit from. Most people would not be interested in your product or service if it doesn't possess any value for them.
You should recruit potential employees by showing them the benefits of working for your company, the more compelling reason you give, the better. You also need to ensure that you know how to sell yourself and then do so on camera. Only then can you proceed to create employee onboarding videos when you've hired a few good talents.
2. Create a positive brand image
One major problem faced by some companies when recruiting online is creating a positive image about their brands. A negative image may affect your overall performance negatively because some candidates might be discouraged from applying to jobs at your organization. 
Therefore, employers need to create videos that give the right impression about their company. Employers should first have to take note of the keywords they are using in the video so that online search engines can find them quickly.
3. Use attractive colors and avoid sound effects
You should consider using colors in your videos because research has shown that color schemes subconsciously affect people's feelings about a product or service. Employers need to use pleasant colors that will not make viewers feel depressed when watching your company video.
Also, sound effects are best left out of recruitment videos because they may distract viewers from what you are trying to say, which may turn them off. Your message will not get across clearly if you do this. Instead, focus on providing quality content with proper editing and visuals.
4. Highlight FAQs that candidates may have
If your organizations aren't that popular, chances are most people will have no knowledge about what you do and why they should apply for jobs to your company. However, that doesn't mean big organizations have it all cleared when posting a job vacancy. Candidates will always have something to ask about the recruitment process.
So, when candidates ask some common questions about your company and recruitment process, then provide answers to them in the video. This will help give them a better idea of what to expect when they apply.
5. Integrate with social media
Include a link at the end of your recruitment videos so that viewers can easily visit your company's website or social pages if they want. This way, you'll be able to engage with customers on various platforms too. In addition, this increases the chance of spreading your message further.
Some companies use LinkedIn as a platform for sharing their recruitment videos despite having a proper corporate website. However, you can also share it with your friends and family members who may be interested in joining your team.
6. Keep videos short and simple
You don't want the viewers to get bored after a short while. That's why you need to keep them attractive throughout the video (by providing practical information). 
Short videos are preferred because people can watch them while going to work, school, or anytime they want. Therefore, don't bother making lengthy videos because the longer the content, the harder viewers retain your messages. 
7. Utilize the Call To Action 
Call to action is a phrase that prompts viewers to perform a specific action when they are done watching your video. You need to ask them if they are interested in getting hired by you, click the "like" button, or share it with their friends on social media sites.
You can tell viewers what you're looking for before ending the video using a simple call to action statement like "If interested in this position, please email your resume or send it via fax to XXXX number." Place relevant calls-to-action within your videos so that you can learn more about recruitment opportunities.
8. Leverage Search Engine Optimization (SEO)
There are many ways that you can utilize SEO for people to see your videos over the internet. First, make sure that you upload it on YouTube and register your company name as the title. Second, allow viewers for comments because this will increase views which also triggers search engines result tenfold.
Make sure to include keywords in your video title, description, and tag. If you're posting on YouTube, keep in mind to add timestamps like "How to Apply" so people interested in your company can quickly navigate to a specific time to find the answer. 
Conclusion
Recruitment videos are a great way to let candidates know what working for you is like. You can tell them about your company culture, your office location, and the perks of being employed by you. This is very important because it will help turn applicants into employees. 
It's also worth mentioning that recruitment videos are an excellent source of traffic for your website and social media pages, such as Facebook and LinkedIn. If you follow the above advice, you should land some high-quality job seekers in no time.
Author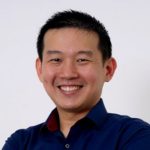 Andre Oentoro is the founder of Breadnbeyond, an award-winning explainer video company. He helps businesses increase conversion rates, close more sales, and get positive ROI from explainer videos (in that order). 

Twitter: @breadnbeyond
Email: andre@breadnbeyond.com
LinkedIn: https://www.linkedin.com/in/andreoentoro/