HR departments always have a lot on their plate. They have to manage employees, streamline hiring and onboarding, and assess the various online training tools to facilitate ongoing training.
Doing all this with a piece of paper and pen is no longer viable. A simple spreadsheet is no longer enough to cut it.
That's why we see more and more HR departments turning to HR software for help. The result? Hundreds of software solutions on the market.
As a matter of fact, the global HR software market is projected to grow 9.4% by 2025. While these tools offer valuable help to everyone involved in HR processes, they also create confusion.
How do you choose the best HR software when there are so many options on the market? To help you out, we've put together a list of the seven best tools to consider in 2021. They range from HR training software to cloud-based HR management software.
1. ProProfs HR Training Software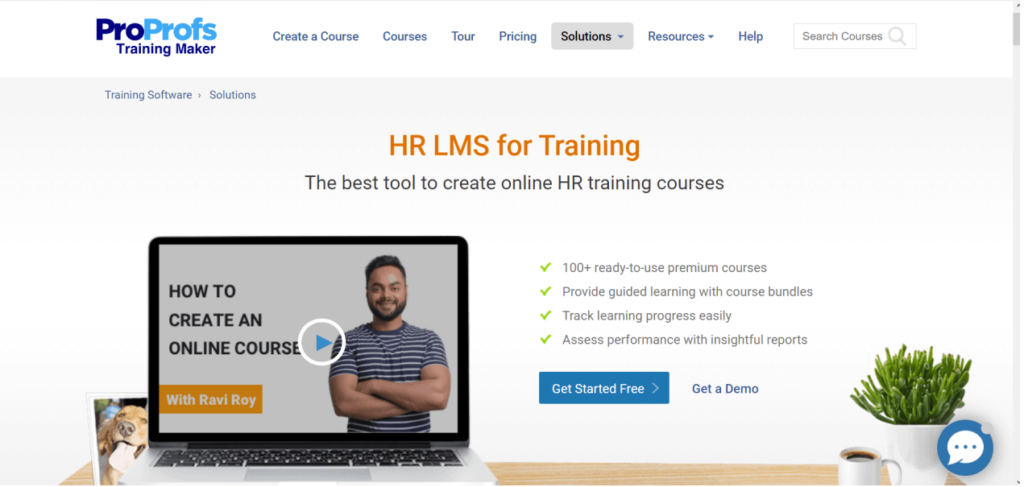 One of the most challenging tasks HR departments face is ongoing employee training. ProProfs HR training software packs all the features to help HRs stay on top of their training strategy and deploy new training initiatives on demand.
ProProfs software is cloud-based, designed to facilitate course creation as well as the training itself. It comes with out-of-the-box courses and templates.
The tool also lets HRs create courses from scratch. It supports customizations to help them deliver courses in line with the company branding efforts.
As one of the best online training tools, the ProProfs solution shines in the testing, grading, and reporting departments.
There are thousands of customizable quizzes, over 10 question types, automatic grading, and the capability to deploy surveys, tests, and personality quizzes.
Thanks to real-time reports, HRs can monitor who has taken a course, track progress, and ensure regulatory and new safety protocols compliance.
2. Gusto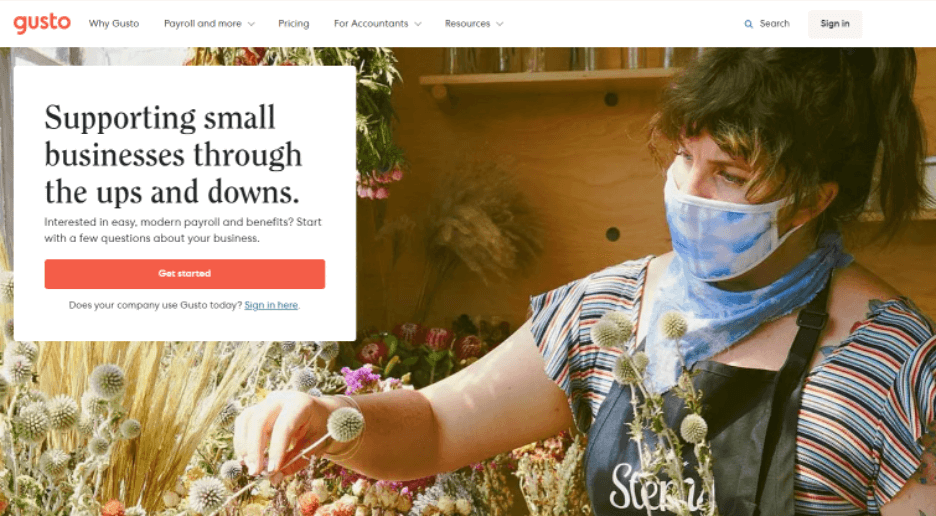 Gusto is a cloud-based versatile solution. It is a comprehensive platform that offers payroll automation, benefits management, and other essential HR functionalities.
Gusto is one of the few jack-of-all-trades types of tools that offers so many settings and features. When it comes to employee management, Gusto's compelling features come in handy.
The platform enables HRs to stay in control of the department management. They can give structure to and maintain information on all teams, including team members and team managers.
Using the software, HRs can access information about employee benefits such as health insurance, paid time off, commuter benefits, and so on. Every Employee Account contains all relevant information, making it easy for HRs to review and manage employees on the go. Gusto also offers an employee survey feature designed to help HRs manage their teams better.
3. BambooHR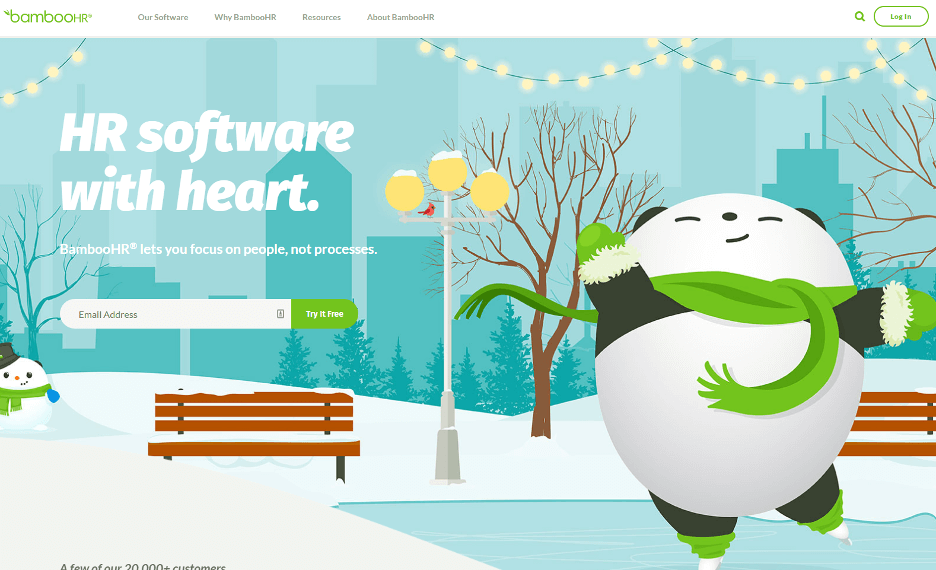 BambooHR is HR software developed to cater to small and medium-sized businesses. It addresses all the HR pain points through one solution.
The software enables users to streamline the hiring and onboarding processes. They can also use it to prepare compensation or even build a desired company culture.
BambooHR people data and analytics feature helps HRs record and store employee information in one location. Employee records are locked behind several security layers.
There is even a dedicated mobile app to help you manage employees, access workflows, and handle approvals.
The platform offers excellent application tracking functionality. You can manage the applicants through every stage of the process and directly communicate with everyone. It also provides an onboarding feature to help you take care of all the forms and formalities.
4. Bullhorn
When it comes to the best HR software built specifically to help you streamline the recruitment process, Bullhorn definitely deserves your attention.
It enables HRs to manage the recruitment process, applicants, and relevant documentation all from a single interface.
HRs will be able to clearly define job requirements and outline job descriptions in an easy-to-understand manner. Bullhorn takes all this information and automates candidate onboarding.
It can help you save time and cut down expenses related to hiring and onboarding.
The platform also enables HRs to manage employees throughout their entire lifecycle. Thanks to built-in reporting and business intelligence, you'll never have to make a decision based on a hunch.
5. Workable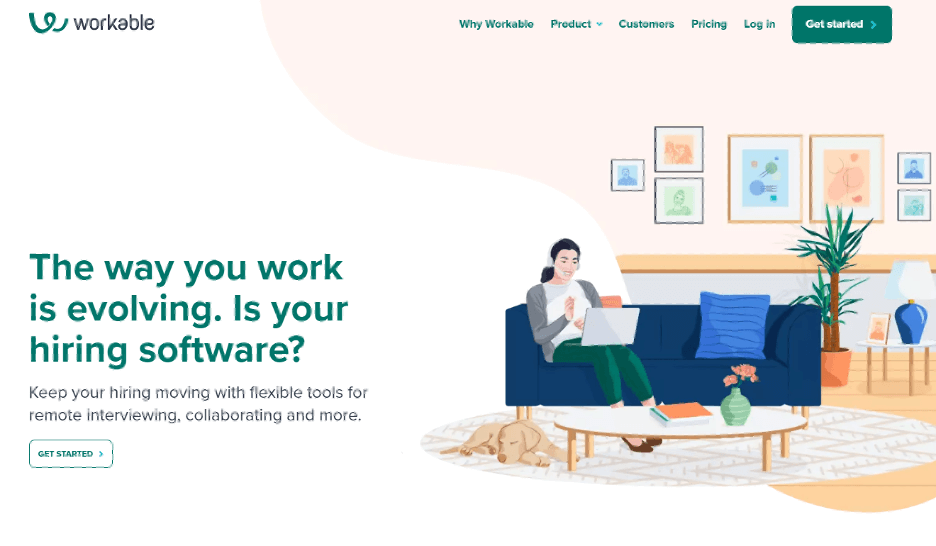 Workable is all about making smart hiring decisions while shortening the application to hire time window. It is a cutting-edge talent acquisition software built to cater to modern HR and employee needs.
Workable features an AI-powered sourcing and employee referral program that helps you find and attract top candidates for your job posting. It can also help you post jobs on over 200 websites.
Workable also offers an online office where hiring teams can meet, collaborate, exchange insights into candidates, and decide on the perfect candidate for a job posting.
The platform leverages automation to help HRs focus on more pressing matters. For instance, hiring teams can completely automate interview scheduling and approvals.
Workable also offers a dedicated mobile app available for both Android and iOS users. You can connect the app with over 70 platforms, including Linkedin and Google, to effortlessly acquire top talent.
Thanks to its long experience and good reputation, Workable has managed to form partnerships you can benefit from.
6. People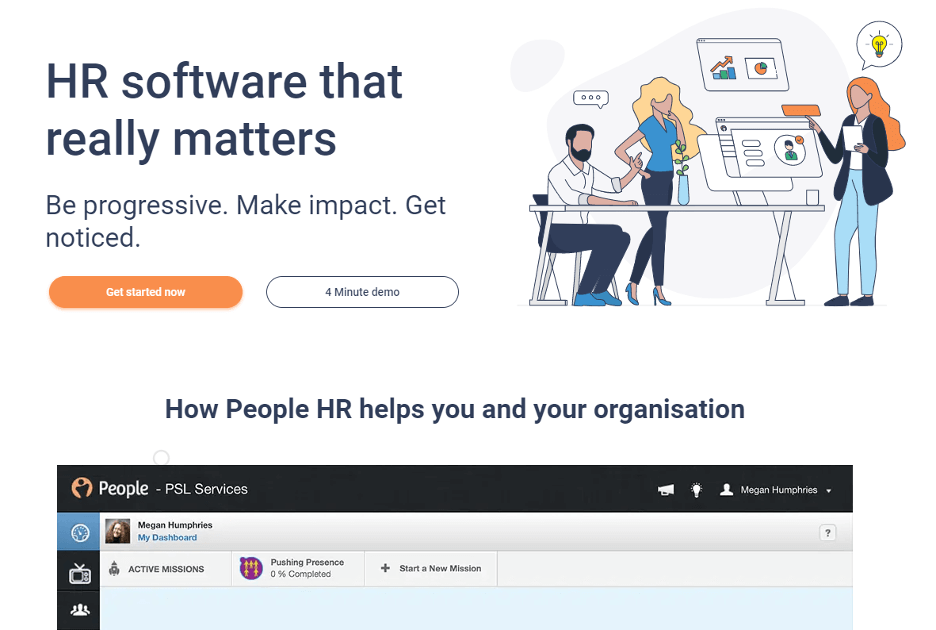 People is a comprehensive HR software built on cutting-edge technologies to help HRs become more effective at employee management. It resembles ordinary project management software. However, in People, your project is your employee base.
The platform features automation to help HRs outsource repetitive tasks to the software. It can automate tracking sick days, leave approvals, and employee information updating.
It even features turnover reporting and compiles reports automatically.
People also comes with an applicant tracking system to help HRs identify and retain top talent. It has the "best HR practices" engine, which you can consult every time you need to make a critical decision.
7. Lanteria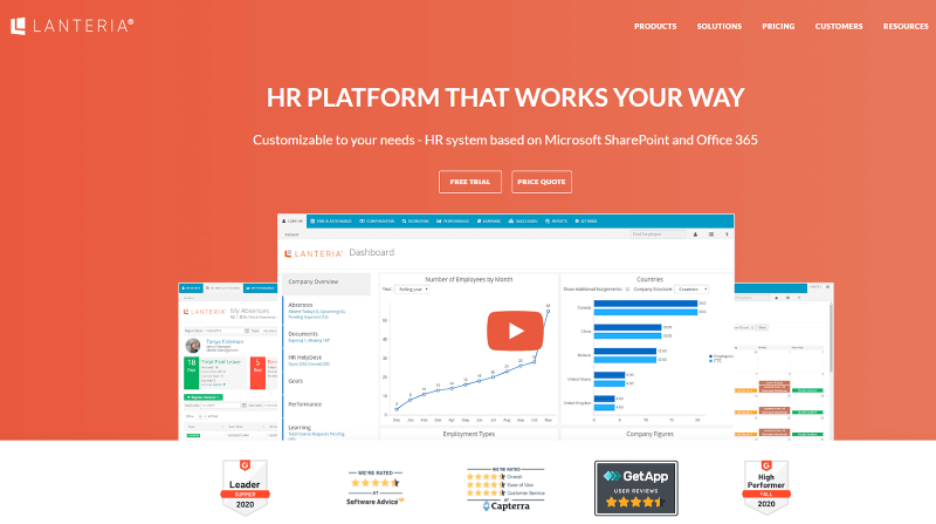 Lanteria is an HR management software based on Office 365 and SharePoint. It's a module-based platform, where every module has a unique use-case and offers distinctive features.
Core HR module delivers Organizational Charts, Employee Profiles, reports, and compensation management – everything an HR needs to get instant insights into the current employee roster.
The Time and Attendance module enables HRs to track employee absence and vacations while the Recruiting module excels at streamlining applicant tracking, recruitment, and onboarding.
Lanteria also enables HRs to assess employee performance and launch training initiatives via Performance and Learning modules.
Choose the Best HR Software
Every organization and HR team has unique needs, requirements, and goals. We've shared with you the seven best HR software tools, each with unique features.
As you can see, some of them can be used as an HR training tool, while others are more focused on streamlining recruitment and performance assessment. Feel free to test run the ones that you find attractive to make a smart choice.