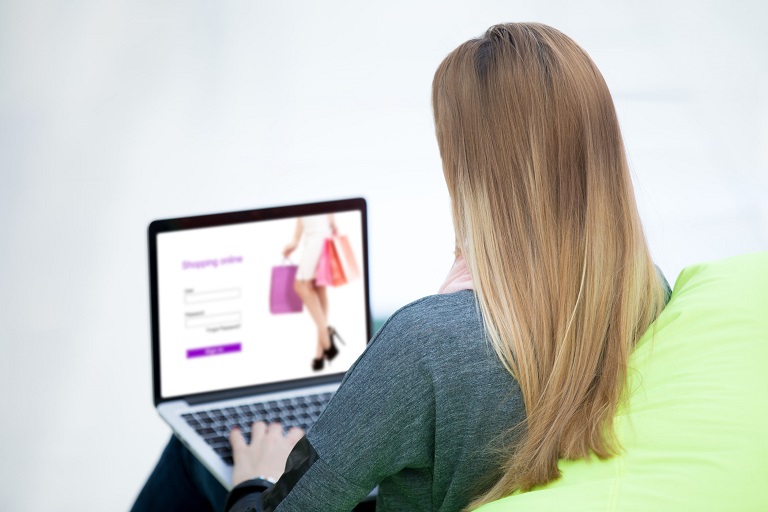 Do you own an e-commerce website? Or are you planning to have one?
If so, I am sure you have already come across this problem. You must have wondered what things to include in the design so that it stands out from the crowd. This is a common matter of concern for all e-commerce website owners.
All the owners desire to have a site that is fully functional and have all the e-commerce features that create a great user experience to increase sales. There are a lot of things to work on while building an e-commerce site.
We are here to help you list some of the core design tips you must have while designing an e-commerce site. These features can play a vital role in lifting your site up. Below goes ten design tips to improve your e-commerce website:
1. Keep minimalism
Try to keep things minimal and as simple as possible. Users don't like clumsiness. They love using sites that are straightforward, doesn't require too much hunting.
Don't hesitate to use the whitespaces. They are vital to keeping things understandable. Use the proper amount of whitespaces in between stuff and maintain the consistency of whitespaces throughout the website.
Try using a grid menu with icons for different categories. This provides a better view and enhances the possibility of user engagement. Use high-quality pictures where necessary. Users prefer photos over texts as they get the message putting less effort.
2. Use a search bar
Use a search bar in your site so that users can find their desired product without even having to browse for it. Place it on the top side of your homepage or at the top right corner.
Make sure your search box works well. It should return related results if an exact match is not found. People today don't like to have "no match found" as a result. Differentiate the colour of the search box from the background.
Try saving the searches of a specific user to find the behavior pattern and show them products that are likely to match their taste in future.
3. Keep filtering option available
Suppose a customer searches on your site for a laptop and there are a hundred results for that ranging from highest to lowest price.
Would the customer want to go through all the laptops to buy just one which is probably of a specific colour, price and configuration? No, right?
If you keep a filtering option available, the customer can easily search for the desired brand, colour, configuration and price. And if there is nothing of those choices available, the customer gets to know that right away. Popular search filters include size, colour, brand, and price.
4. Use view cart button
Almost all the e-commerce sites use a view cart button or icon. Customers add their desired products into it. You may place it somewhere that is convenient and easy to find.
It is better to make it visible all the time so that the customers may find it anytime they want and can view their cart.
5. Keep the shipping cost upfront
You must have experienced abandoning your cart due to high shipping cost displayed at the end.
Had it been displayed on the first page where you get to choose the necessary details like colour, the size you would have known the total price right away and then take a decision.
So, display the shipping cost at the very beginning so that the customer knows the final price of the product and proceed to check out if he/she agrees with the amount.
6. Make the checkout process simple
Many e-commerce websites tend to make a mistake of complicating the checkout process. This is harmful to any e-commerce site. Try making the checkout process as simple as possible. Customers don't like a lengthy checkout process. Just take the necessary information and complete the process.
Try to keep guest purchasing so that customers can buy products from your site without having to register. Many customers don't like to sign up at the end to complete the checkout process.
7. Create an FAQ page
FAQ pages are necessary for e-commerce sites. They help create transparency regarding products, policy and payment information.
Transparency is necessary to build trust among the customers. Customers like to know everything right on the go, and they also appreciate your effort in creating the FAQ for them.
Moreover, the FAQ page saves your time as well. You get rid of consistently answering the same questions for all. So, create an FAQ page.
8. Make contact and payment information readily available
The contact and payment information must be readily available. People don't like to make much of an effort to find things; especially not contact information. Easily available contact information build trust and creates transparency.
Similarly, payment options should be kept clear as well. Customers would hate to know that they can't pay in their payment method while checking out. Use the footer well to make this information accessible.
9. Prompt the customers to give reviews
Reviews have a significant impact on online businesses. Customers cannot see the products in real. They judge the product by reading other users' comments.
Try getting positive reviews from the users. Generally, if you ask for reviews, customers are likely to provide it.
Ask them to review the product and your service after the completion of successful delivery of the product. Send them a message, an email or ask in a pop-up window after the order is completed.
10. Make it mobile responsive
Don't forget to make your site mobile responsive. A mobile responsive site will save you from the hassle of creating a separate mobile version.
If you fail to make your site mobile responsive, you are likely to miss out a lot of customers. Most of the users now use mobile phones to visit different sites. The number is increasing day by day. So, your e-commerce site needs to be mobile responsive.
Mobile responsive ecommerce sites ensure smooth navigation and mobile payment solutions.
Wrapping Up
The above-mentioned web design tips are more of requirements for e-commerce sites now. To have an active, converting website you must follow these tips. These tips will ensure a top-notch e-commerce website. You may try other tips once you have implemented these for further improvement.
About the Author:
Liakat Hossain is an e-commerce consultant. He currently works at WebAlive, a web development & e-commerce agency located in Melbourne, Australia.