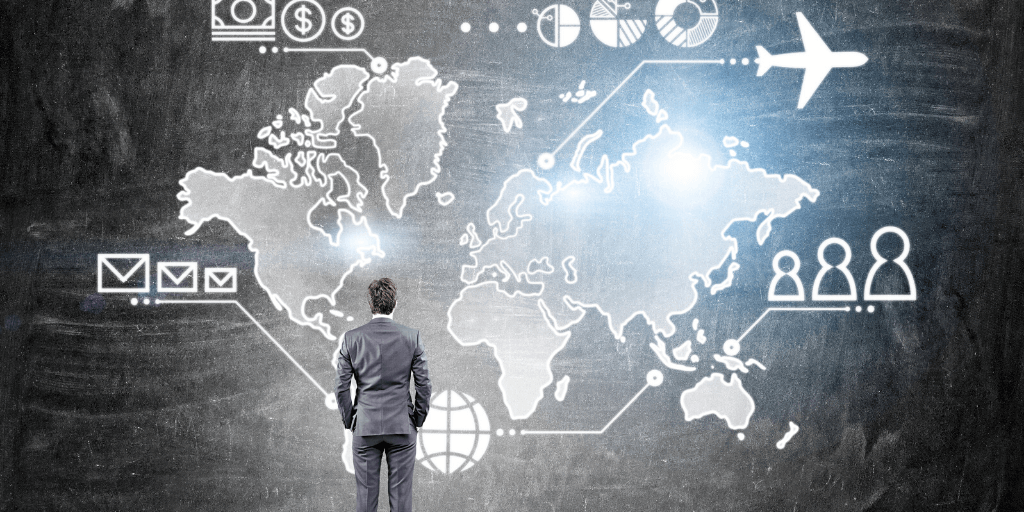 In the technology world, working with offshore teams has become a common occurrence. Picture having a large website development project and your in-house team can't deliver the project due to limited skills.  Well, it's possible to train your in-house team, but it would be costly and time-consuming, particularly if you are a startup strapped of cash. On the other hand, you can choose to offshore and get your project done within your stipulated deadline at a fraction of the cost.
With that said, although affordability is one of the biggest factors as to why companies choose offshore outsourcing, it often not the most important part of the equation. 
In this article, we are going to look at what offshoring is, the advantages, and the factors to consider when hiring an offshore team.
What is offshoring?
Offshoring and outsourcing are often synonymously used, however, the two terms have distinct meanings and implications. Outsourcing is an industry practice whereby specific business functions are done by a third party through a negotiated contract. On the other hand, Offshoring entails a company sending in-house jobs to be done by contractors located in a different country, with the company retaining full ownership of their business operation and often considers the offshore team as one of its subsidiaries. 
Information Technology sector is one of the biggest consumers of offshoring services due to skills shortage. Some large tech corporations such as Microsoft, Apple, and IBM are the leading offshore consumers where they export some of their processes including customer service and manufacturing to other countries. 
According to a recent report by Computer Economics, outsourcing accounted for 10% of all the business operations of most typical IT companies in America. The report further revealed that app development services were some of the most frequently outsourced functions in IT.  Moreover, 40% of the interviewed companies indicated that they planned to continue sourcing and recruiting team offshore to expand their outsourcing portfolio.
Why Do Businesses Hire Offshore Software Development Companies?
Bridge Skills Shortage 
World over, the technology space has continued to see a consistent shortage of qualified IT professionals for many years. This makes it extremely hard for small and medium-scale ICT companies to source for skilled developers such as .NET developers. Additionally, the demand for developers with vast experience in different programming languages such as Java, JavaScript, Ruby, XML, Python, PHP, and Perl continues to be high, making the salary expectations out of reach for many small companies.
With offshoring, these small companies are able to overcome this problem thanks to the vast pool of experienced, highly skilled, and affordable programmers in countries such as Ukraine, India, and the Philippines.
Focus on Core Business Activities
Small scale IT companies and businesses alike have limited resources and in-house staff to effectively build their online platforms hence affecting their ancillary functions. However, by partnering with an offshore service provider, it becomes easy to focus on the core business activities like planning, managing, and implementing business's goals. The service provider takes charge of IT infrastructure support and development tasks allowing for optimization of the company's resources and streamlining of the business process.
Saves on Capital Expenses
Hiring a service provider generates massive savings, giving the company more operating capital funds. This newly generated capital then allows the company to focus more on core business activities and invest in other capital-related investments. As a result, more revenues and profits are realized allowing for business expansion.
Time Zone Coverage
Companies that offshore are able to cover time zones that aren't handled by their local operations offering 24/7 operations. For example, offshoring destinations like Ukraine have offshore dedicated teams willing to work in different shifts and beyond the regular office hours. This means the local team can turn over the unfinished work to the offshore team meaning a continuous work schedule until the project is finished.
Now that we have looked at the benefits of outsourcing, what are the key tips for building a successful offshore team? 
Below, we have listed 6 key nuggets to help you assemble an offshore team.
6 Tips on Build a Successful Offshore Team
Vet for Strong Communication Skills.
One of the major factors to consider when building an offshore team is their communication skills. This is because you don't have the luxury of roaming through the office to communicate with individual team members.
When assembling your offshore team, ensure every team member possesses strong communication skills and is able to understand the nuances of English. The reason why we emphasize English is because it's the universal business language and it gives you ample time during the interviews and practical tests. Additionally, it also makes communication easier in the full project's course. 
Share Your Business and Product Vision
Many business owners make the mistake of randomly assigning work items to different offshore team developers. This is one of the biggest offshore team challenges as gives a disjointed product vision to the team members with individuals working towards their own small vision.
When working with an offshore development team, ensure that all the developers clearly understand your goal and what you want to achieve with your product. By giving them this wholesome picture of your product vision, they are able to optimize their processes and make smart choices in the course of your project.
Furthermore, a product vision also enables the team to plan in advance for the upcoming work items and align their resources accordingly. This form of organization also gives the team a sense of security as they are able to trace the project's progress.
Designate Team Leaders
Your offshore team should be self-directed through a location-specific team leader. Basically, the team leader oversees the daily operations of the entire team. One of the biggest advantages of having a team leader is because they have the cultural understanding of their local country and can incorporate them into your company goals.
Build a Strong Communication Infrastructure
Great communication is a key ingredient to a successful offshore partnership. However, it still remains a challenge when dealing with offshore resources considering both parties need to feel like they are seated next to each other, and not halfway around the world.
As a business looking to offshore, fostering an environment where effective communication between offshore and onshore resources becomes can help offset many challenges caused by non-collation. And for this to happen, you need to leverage multiple communication channels. 
Below is a list of effective communication methods that you can use to communicate between an in-house team and virtual team:
Email

– They are used sparingly for official communication, setting up project meeting notes, and planning schedules and commitments.

Chats

– Skype, Slack, Google Hangout, etc are used for quick status updates, questions, and clarifications.

Productivity tools

– JIRA, Trello, Basecamp, Asana, etc. are the best project management and productivity tools. Whichever tool you choose for your team should be strictly enforced and used by everyone across the team. This will help in reducing friction, improve communication and productivity, and eliminate all the assumptions about your project.
Eliminate the In-house Team Vs Them Mentality
Always treat the offshore team as a part of your business. They'll be more inclined to perform better when they feel like a  part of the big family and have an excellent working relationship with their peers and managers within the company. 
To foster this strong relationships, ensure the following:
They live and breathe your company's culture.

Align their processes with your business vision.

Work towards achieving your company goals.

Develop an excellent rapport with the onshore teams.
Visit your Offshore Team Annually  
Annually visiting your offshore team and their facilities is also important in building a successful offshore team. Flying over and spending a few days with your offshore team helps you to know the staff properly and access what usually happens on the ground. Moreover, face-to-face interactions also help create a real picture of your business and reinforce your business goals. 
Another important aspect of physically visiting your offshore team is increased productivity. If they understand whom they work with, and more importantly why, they are able to improve the service quality and overall productivity.
As a business owner, learning the weaknesses of your workers and work-related challenges helps in resource allocation. And to gain these insights in real-time, you need to visit the staff in person. Plus, while at it, chances of networking with other business owners who are offshoring are high which is great for networking and exchanging of best offshore risk management practices.
Bonus Point: Appreciate the Team
As mentioned earlier, constant communication with your offshore team about the project's progress,timelines, and the bug fixes should be next to natural. However, it's also important to remember that they are human beings. No matter their location or cultural background, giving positive feedback can greatly improve the working relationship and productivity.
If they do a good job of delivering your project on time and within budget – show your appreciation. Furthermore, if your customers love the product, make it a point to share that valuable feedback with them.
Conclusion
Working with offshore teams is no longer a pipe dream but a reality. As a business, whether you choose to hire an individual in a different city or an entire offshore development company located on a different continent,  offshoring is here to stay. 
With that said, it's important to mention that despite the benefits of collocating resources being obvious, companies are generally looking for the most skilled professionals who can handle development projects cost-effectively. And those people may just be located on the other corner of the world.
With the above 6 distinct, tried, and tested tips that your company implement in one form or another, you shouldn't have a problem building an effective and efficient offshore team.