So, everything was on the mark: You had perfect communication with the client, you understood what the client wants, you delivered in time, but somewhere something went wrong, and your UX Design got rejected. Of course, you might be frustrated for a moment but transform that frustration into an opportunity to grow.
Let us figure out why your UX Design was rejected by the client and how can you prevent future rejections. This article is mainly for passionate UX designers out there who want to develop enduring relationships with their clients.
1. Your client was not part of the design process
Everything good asks for brainstorming. Moreover, while you brainstorm your ideas, it is quite essential to keep your clients up-to-date. If your client is not involved in the design process, they won't understand what's happening and why it is happening.
To solve this issue, consider involving your client in the design process and let them experience the design. Firstly, this will increase your chances of getting the design accepted. Secondly, your client will know where the design is going and how it can be related to the business. As a rule of thumb, UX Designers divide the design process into several stages. This includes requirement gathering, research, prototyping, and usability testing with the target market. Make sure you include the client in all of these steps.
Requirement gathering: At this stage, the requirements are elicited from the client. What is the end goal of the client? What are the features that need to be built? Who is your target audience, and what is your client expectations?
Research: Second comes, the research. This is mainly how the product will be positioned and what are the preferences of the end-users. The research phase defines the scope of the project and lets you prioritize your tasks.
Prototyping: This is just like building an algorithm. The initial sketches. The framework. The user-friendliness. Moreover, how things are expected to turn out.
Usability testing: Even though different companies implement usability testing on a different level, UX Designers understand that while testing the usability of the UX Design, it is crucial to keep the client informed. Small fixes in the initial stages are far better than significant changes later on.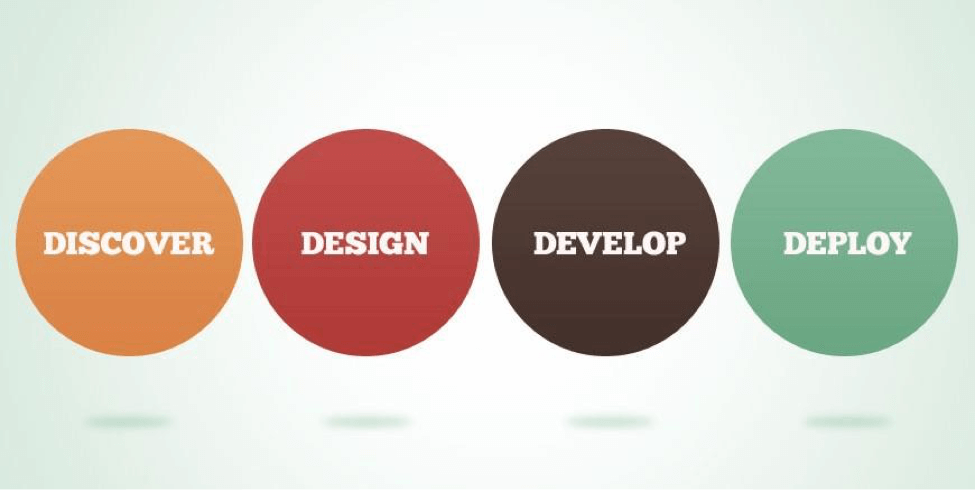 2. You forget to cultivate client expectations
On the web, there is so much material on how to meet client expectations. However, in reality, the best way is to involve the client as much as possible. As a rule of thumb, what we CEOs do is they pour client expectations on the project managers, business analysts, or top executives – ignoring the UX Designers. So, what is your responsibility as a UX Designer when you don't know what the client wants. In this case, you need to explain to the client why each phase is essential. Join forces with stakeholders at each stage of design, so you're able to get feedback on your design continuously. Give sensible reasons for a change in a prototype of any other changes in the design. Inform in the case of sudden changes in the schedule of a given timeline.
3. You forget your real self
As humans, we often underrate ourselves, and in this, we ignore our true potential. You have to craft your design and mold it concerning the latest digital marketing trends, web design & development trends from renowned digital marketing agencies, become a kind of psychologist to understand the behavior of your users, and be a good researcher.
One common trait every UX Designer needs to adopt is competitive research. By doing this, you will not only understand various marketing strategies and apply those strategies with your client's requirements.
If you decide not to bother with UX competitive research, your client may be disappointed. As a famous proverb says, "forewarned is forearmed": if you don't understand your client's business and its competitors, then you may fail to reach your target audience.
4. Your prototype is difficult
There are dozens of ways in which you can put the prototype out there. You can be technical, or you can be simple. However, for you to succeed, you need to develop a prototype that is well understood by the client. If your client is not able to understand your prototype, what good is it to others?
5. The story is missing from your design
What is the one thing common in all of the great companies? Yes, it is the story they tell the audience. What is your story? What is the design really about? Is the design portraying the right brand picture? If not, why? Take out some time to answer all of these questions. These are not just questions; these are thought-provoking areas where you need to craft your design strategy.
To wrap it all up
Even though the term "UX" design is around from quite some time, it is always a challenge to live up with the name. There is a need for UX Designers to provide solutions that are helpful to the brand. They say practice makes a man perfect. Well, with UX Design, it is the inspiration that makes men perfect. Keep a keen eye on designs that you love and replicate those designs with your flavor. This might seem like a daunting task at first, but once you get a grip on the designs you will love to do more of them.
Author Bio:
I'm Muhammad Osama qualified professional with a ground-breaking experience in developing SEO campaigns, analytics, and monitoring the ranking in Google search pages. A clear communicator with an experience of digital marketing and improving the ranks of a brand within a few months.