Social media marketing and the impact it made on the world remain just as relevant as ever. You would be hard-pressed to find a company or an independent freelancer without some form of social media marketing backing them up. While there are many popular occupations such as programming or corporate management that are predominant on Facebook, Twitter and Instagram, many smaller niches struggle to get by.
Whether due to a lack of knowledge or misinformation, these niches pay very little attention to digital marketing and social media, often using them in only arbitrary ways. What are some of the toughest niches out there that could certainly use some social media marketing in their practice?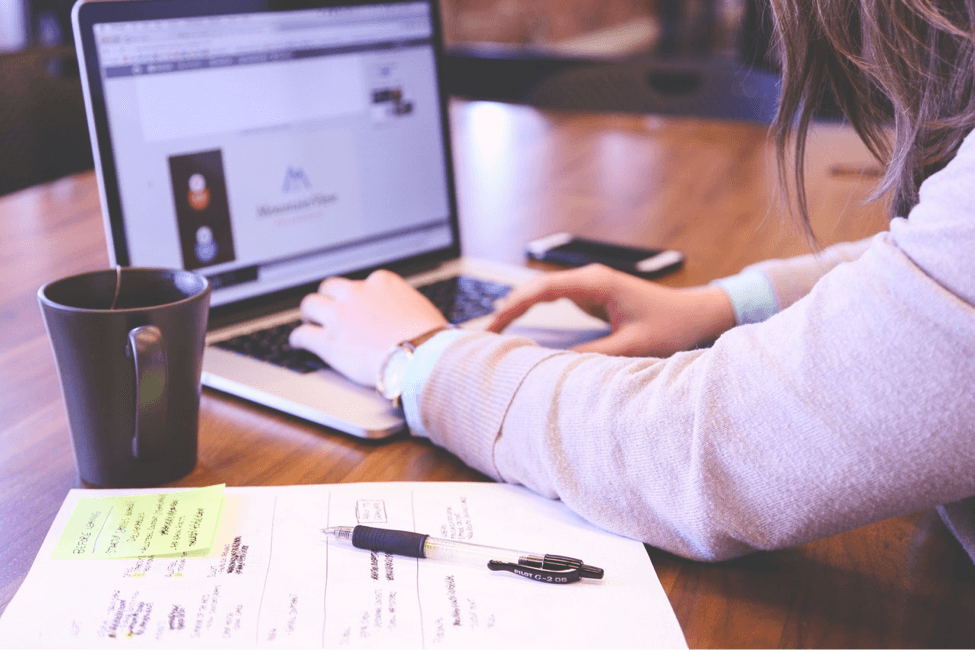 Graphic designers
Whether they are freelancers or employed visual artists, graphic designers have often struggled to get by. The reason for this is an oversaturation of so-called graphic designers that often lack the fundamental education or knowledge of the field but call themselves professionals. This type of saturation makes it difficult to stand out in a crowd, especially in a niche as overlooked as graphic design.
People with experience and portfolios under their belts should invest some time and effort into creating social media pages that can promote their skills and attract new clients to their work. These pages can be used for active promotion of their work as well as for sharing important bits of information scattered around the web, right there on their social media page.
Arts
While artists are similar to graphic designers, they are far from the same. Artists are often painters, sculptors, illustrators, etc. These occupations are often hobbies that pay very little, leaving the artists to seek full-time jobs. Social media marketing can help in a way, making sure that they are well-promoted and seen by their peers or potential buyers of their creations.
Artists struggle with digital marketing because their niche is primarily analog, based around handmade pieces of art that, if sold, require shipping and handling to be delivered successfully. Such details can be solved easily once an artist is actually considered worthy of investing money into, something that can only be done through social media marketing.
Leona Henryson, UX specialist at EssaySupply suggests these 3 main tips for artists to improve their chances in social media marketing: "Choose one platform like Instagram or Pinterest and master it; experiment with different objectives and formats; be consistent but not overwhelming."
Matchmaking services
Services such as Tinder are well-established on the market. However, their social media presence is marginal at best, and any new business that focuses on dating and matchmaking will be met with the harsh reality of this situation. New dating services can utilize digital marketing to promote happy couples, live events, testimonials, giveaways and even matching-mania events where active users participate in matchmaking.
These creative and involving activities can only be achieved through thorough social media marketing and a constant engagement of users on the platform of their choice. It's also important to note that new dating services can operate exclusively through social media if they choose to do so – this will open an even greater plethora of opportunities for marketing and promotion through social media.
Bloggers
Believe it or not but the internet is oversaturated with bloggers and independent content creators. The reason for this is because there are many popular bloggers who have made an impact big enough to inspire new and aspiring creators to do the same. The result is a huge treasure-trove of bloggers that have a little-to-no social media presence, leaving them invisible and unnoticed.
Using digital marketing as soon as you start your blog is essential, and even though blogging isn't an unknown niche, it still needs to be promoted properly in order to catch on. Social media pages can be used for promoting new content, engaging the readers or even hosting giveaways right there on Facebook or Instagram. While the majority of the work should still be put into blogging and creating original content, social media marketing can be a great way to promote your content and essentially transform the way you operate.
Online writers
Online writers are not exclusively bloggers – they come in all shapes and forms of content creators. Some of these niches include SEO specialists, ghostwriters, article writers or even self-published authors. The problem of online writers is similar to that of bloggers – too many people claim to have professional knowledge and experience of the niche they work in. Checking out some of the writers' review on the web can give you a good idea of what to look for in an online writer, however.
Writers that work exclusively online can make good use of social media marketing in order to promote their original works and get noticed by new clients or to simply share interesting or useful content to their followers. "Online writing can be difficult especially for novices who want to make a name for themselves, and using digital marketing from the get-go to gain the necessary traction can often make a huge difference," James Daily, professional writer and the head of content department at FlashEssay explains.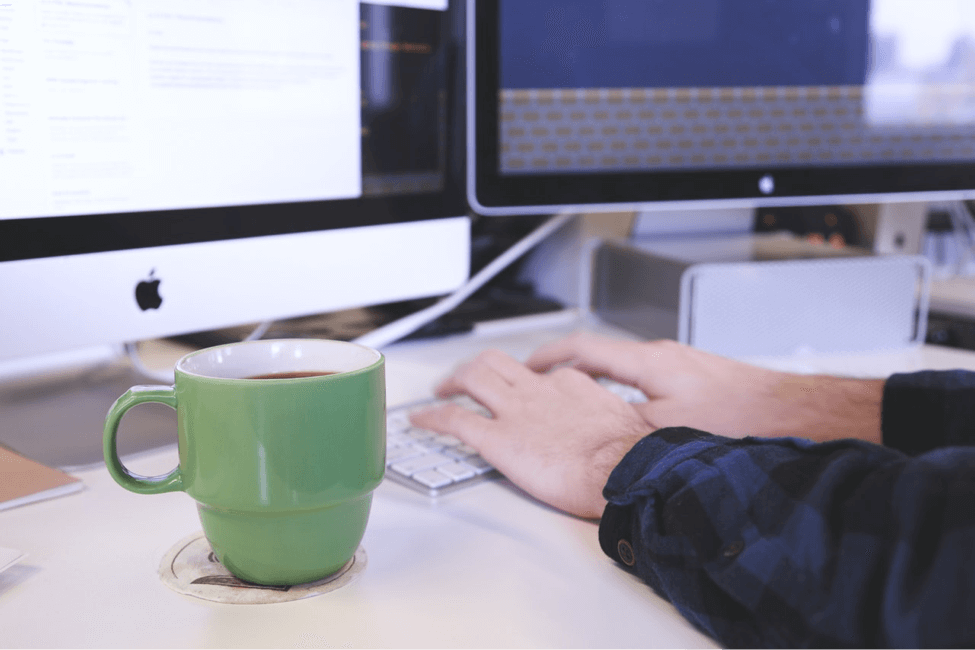 Real-estate agencies
Selling real-estate and promoting open houses can be extremely difficult without proper marketing. While people will always look for local agencies for their housing needs, this process can be streamlined and made much easier through social media marketing.
Real-estate agencies are often sure of themselves enough to completely ignore digital marketing in their sales, which can sometimes have dire effects on their overall sales effectiveness. Being able to post high-quality images and answer potential buyer questions through social media makes the entire process easier and more accessible for both parties, not to mention the cut in the costs of logistics.
Real-estate agents don't necessarily have to travel to each individual open house to promote their estates – doing so in a live chat and streaming a tour online to anyone who might be interested in a housing property can be just as effective.
Handmade accessories
Being gifted enough to create handmade jewelry, household items, accessories or even pieces of furniture should be monetized if possible. Social media marketing can help the arts and crafts niche push their products to potential buyers through online content that anyone can see if they are interested.
Relying on your local area and the word of mouth for running a business isn't something that can sustain you over a longer period of time. Investing some time and money into social media marketing by creating and promoting your own pages can prove highly profitable.
There are many households and individuals out there that would love to own pieces of handmade accessories but have no idea as to where to look. Bridging this gap is as easy as creating your own page on Instagram and posting photos of the items you have made so far and waiting for potential buyers to flock around you.
Influencers
Brand ambassadors and influencers have successfully moved into a category of their own in recent years, creating a niche where everything depends on audiences' reaction. While some influencers use YouTube as a platform of choice, many successful ones have done so through blogs and other forms of personalized websites.
However, these brand ambassadors are still to implement social media marketing into their efforts, often completely overlooking the fact that their main audience is found there. You can find any demographic or customer profile on social media, whether it's one of the big three or some other social platform.
"This means that influencers may need to reconsider their priorities and implement social media pages into their content sharing and interaction practices. Doing so correctly has the potential to completely revitalize the way they promote and "influence" their target audience, giving them much more freedom when content and engagement are concerned," Cora Stark, content marketing team lead at OnlineWritersRating points out.
Health and nutrition
Specialists who take pride in being professionals in health or nutrition are also pretty absent from social media circles. Their primary concern lies in local clients that they can closely monitor and advice, which means that online work, leaves much to be desired. However, nutritionists and health specialists (such as fitness trainers, yoga teachers, etc.) should put more effort into social media marketing and promotion of their practice online.
This can help them network with other professionals across the globe and attract lucrative clients that want to spend hard money on their own health and wellbeing. Nutrition goes far beyond simply creating meal plans, opening up new venues for exploration such as self-published articles on social media pages, promotion of exclusive deals for online clients and similar activities that would only be available through social media engagement.
Employment agencies
Lastly, employment agencies are among the top contenders for niches that have very little to do with social media marketing. These agencies often use premade job listings and search platforms for people who might be hunting for work.
Promoting those same positions through social media and thus boosting their traffic and engagement is a win-win scenario. Employment agencies are still stigmatized for profiting off of peoples' need to find work. Promoting new job openings through digital marketing and creating testimonials with successful individuals that actually found good work is something that very few agencies in the niche even consider doing.
Veronica Wright, CEO at ResumesCentre has this to say about the benefits of social media marketing: "In the age of social media and instant information access, this type of promotion is a no-brainer, especially since most people share interesting links with their friends and family through Facebook or Instagram and other forms of social media."
In Summation
Niches that have very little exposure on social media are the ones where the potential is the greatest. You can expand and implement new ideas before anyone else in your niche, pioneering new and interesting ways to promote your business to other users on the platform.
Using social media in the case of the above-mentioned niches can often transform the way a business operates to its core. Give social media marketing a chance before you dismiss it as a modern gimmick that only caters to young people with smartphones – the truth is far more complex and open to development.