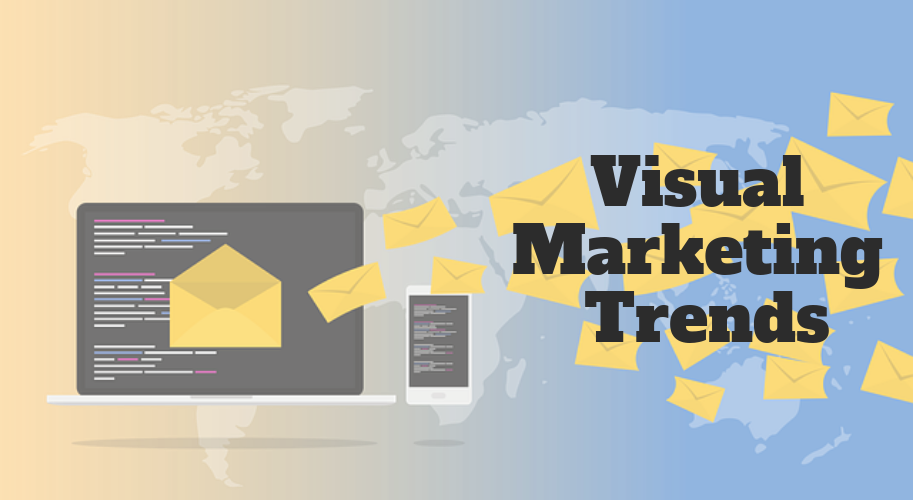 Source: Venngage
Email marketing has been found to have the best ROI among all content marketing methods. But that doesn't make it foolproof unless you have a strong email subject line.
Building an email list of contacts is only the first step in email marketing. For startups attempting to promote their products and services, their contacts need to interact with their emails.
This means opening the email and clicking the links within. But how do you ensure that your emails are opened?
It starts with a strong subject line. This is what your audience will first see when your email arrives in their inbox—your subject line is essentially the first impression you make on your reader. 
A subject line can make or break your email marketing campaign—choose the right words and find the best time to send your email, and you will see an increase in leads and web traffic. 
On the other hand, a poor choice of words and phrasing will lead to large numbers of unsubscribers.
So, how do you write a great email subject line to promote your startup? Here are some top tips.
Keep Email Subject Lines Short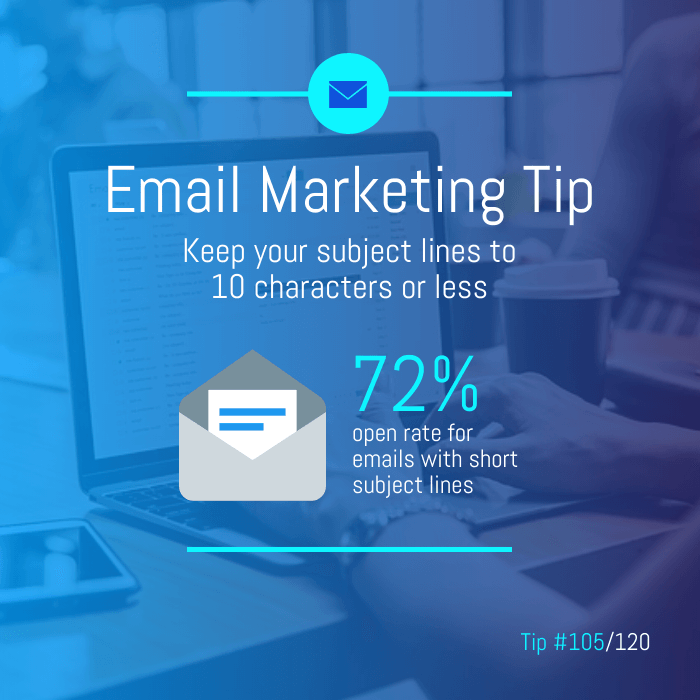 Source: Venngage
This is probably the hardest thing to do but it also the most essential—keep your email subject lines short.
And this goes for all emails, promotional or otherwise.
Whether your email is a single announcement about the launch of your startup or a new product or a full-fledged newsletter with multiple content pieces, the subject has to be short.
The reasoning behind the practice of keeping email subject lines short is that emails are rarely viewed on desktop browsers anymore—they are more often read on mobiles.
The mobile screen is much smaller and, as a result, the email apps can only show a small number of words and characters. 
If your subject line is too long, it will be cut off, and the impact of your messaging will be lost. To ensure your emails are opened, you should limit your subject line to between 3-5 words.
That doesn't leave much room to play with but it is the best way to achieve results. Examine your message and condense it to its core value so you can write a great subject line.
Include Numbers in the Subject
Data has become the lifeblood of content marketing—people respond better to seeing numbers and data-oriented material.
This is most likely because of the quantifiable nature of data—it leaves little to the imagination. Data is concrete evidence to backup a thesis.
Because of this rising interest in data, the use of numbers in content marketing has seen a surge, as well.
Popular blogs and long-form pieces often include numbers in their headlines and this practice is now gaining traction in email subject lines.
Adding a number in your email subject line makes it more attractive to the reader—it also gives them a quantifiable idea of how much time will be needed to read your content.
Consider the difference between "New Properties Available in Your Area", which could be an email about 3 or 15 properties, as opposed to "5 New Properties in Your Area". 
Which would you read?
By adding numbers in your subject line, you increase the chances of your email being clicked on and spreading awareness about your startup. 
Use the Right Words
Source: Venngage
Even the most persuasive cold emails end up being deleted without being opened—around 3 out of four emails, in fact, are never seen by the reader.
If you don't want your email deleted immediately upon arrival, you need to choose the right words for your subject line.
Ask a question and give the answer in your email. Imbue your subject line with urgency by using words such as 'new', 'today only', 'contest', 'giveaway', and 'get it now'. 
Avoid obvious click-baity headlines—their time has come and gone. 
You should also avoid words such as 'announcing', 'success', 'join millions', 'congratulations', and 'performance', as these will be flagged as spam.
Other words to avoid include anything to do with money, payments, prizes, discounts, and weight, as those will also come across as spam or phishing.
Examine your past click-rates to understand what has and hasn't worked, and you can choose the right set of words to promote your business to your audience.
Don't be Promotional
For a startup trying to promote their services and gain customer loyalty, it can seem prudent to be sales-forward in your email subject line, particularly in your introduction email.
That will not work for you. In fact, it may even have the opposite effect than you intended.
Don't sell to your audience in your email subject line—your audience is being sold to all day long. They have trained themselves to avoid promotional marketing.
Instead, put yourself in your recipient's shoes—why would you open the email you are sending? Because it is going to answer a burning question or solve a problem.
Make your reader feel like you are here to make a difference in their lives. Be personal—add 'you' or 'your' in the subject line. Be casual—avoid jargon and formal language.
By offering solutions to your customers in your email subject lines, your emails will have a better chance of being opened.
Follow Through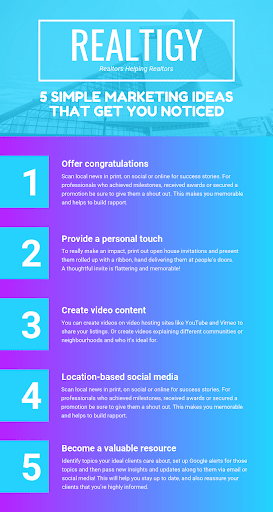 Source: Venngage
Have you ever received an email that promised you something and then failed to deliver on that promise in the body of the email?
That company effectively got their much-needed open and click metrics checked off, but they definitely lost out on repeat customers. 
People will immediately unsubscribe the moment they see an email from that brand again.
You don't want to be like that fictional company—as much as you want your email subject line to encourage people to open the email, it isn't worth losing customers by lying to them.
There is too much fake news and clickbait on the internet already and consumers are getting tired of it—the moment they feel like they're getting anything less than the genuine article, they will unsubscribe.
Don't mislead your readers—be creative with your email subject line but only to the point where it encapsulates the message of the email itself.
Be genuine to yourself, to your startup, and to your reader, and that will be more effective as a promotional technique than clickbait subject lines.  
Key Takeaways
Writing an email subject line that will attract a reader's attention and encourage them to click on your email can be a challenge. But there are a few best practices you can follow to ensure this.
Start by keeping your email subject lines short—no more than 3-5 words. Adding numbers gives readers an idea of the commitment the email calls for. 
Certain promotional words should be used in the subject lines, while others will send your message straight to the spam folder, so choose wisely.
You should also avoid being overly promotional—offer something to your audience and they will respond in kind.
And finally, always follow through on the promise made in your subject line—don't be clickbaity or fake. Be your genuine self and you will see better results.
Ronita Mohan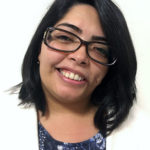 Ronita Mohan is a content marketer at the online infographic and design platform Venngage. She writes passionately about marketing-related subjects, including social media, sales, web traffic, content writing, and being productive.
Twitter: @Venngage