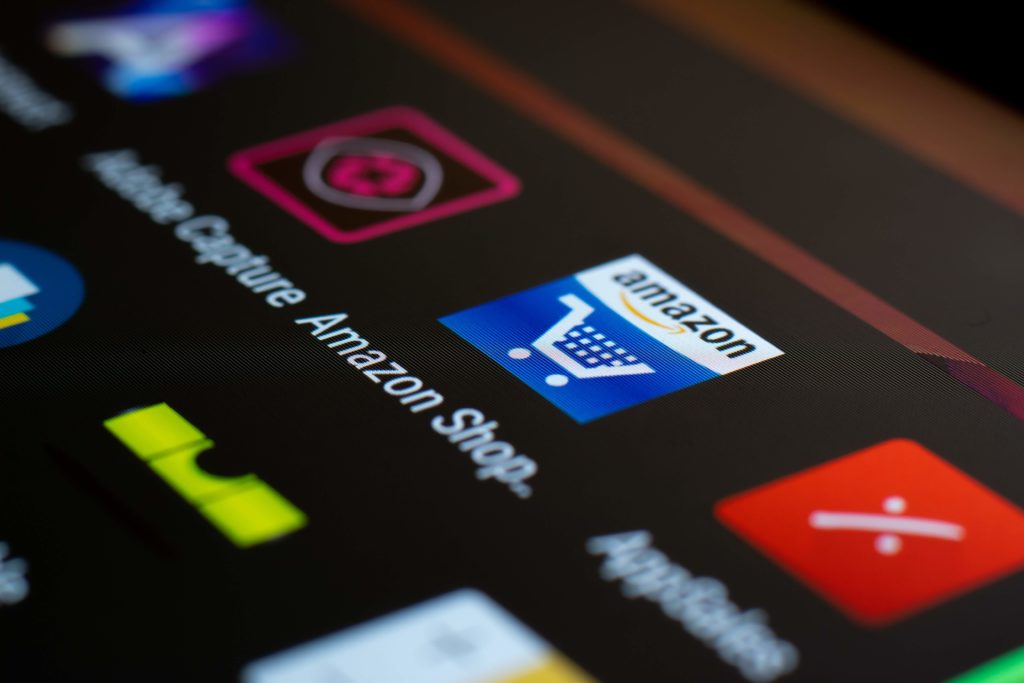 Amazon's vast fulfillment network is perhaps one of the greatest contributors to its global dominance. Any business that wishes to establish itself on the Amazon Marketplace can leverage a worldwide logistical machine that enables faster packing, shipping, and delivery than they might ever be able to provide on their own. The Fulfilled By Amazon (FBA) program even provides free storage for all products, further reducing a business's overhead.
As you might expect, this represents a considerable competitive advantage from an eCommerce perspective. Not only are you backed by a strong fulfillment network, but you're also leveraging a global and trusted brand to help you sell your products.  
This isn't to say that selling on Amazon is not without its challenges, however. Far from it. The Amazon Marketplace is highly-competitive, such that many FBA businesses may fail in the long-term. 
Of those that succeed, they have a few core traits in common. 
Strategic and Data-Driven
Data is extremely powerful in the right hands. The best FBA businesses understand this, and leverage extensive historical and market data to guide every decision they make. But they don't analyze or collect this data on their own, nor should they.
It is no secret at this point that machine learning is changing the face of eCommerce, and the Amazon Marketplace is certainly no exception to this rule. Artificial intelligence platforms provide a significant competitive edge to anyone with the skills and knowledge to leverage them.
And the best-sellers have both. 
They utilize AI platforms like JungleScout and Helium 10 to examine the marketplace, analyzing their competitors, and examining price changes, overall sales growth, and potential customer complaints.  They examine their own business just as regularly, using historical information to create a forecasting model that they regularly revisit and revise as more data becomes available. Between this forecast and their ongoing market analysis, they're able to make better, more informed decisions that help them reduce operating costs, identify new opportunities, eliminate products that aren't selling well, spend on ads that highlight their most successful products, and introduce new products with greater success.
This strategic approach is also applied to the customer. A successful FBA business possesses extensive knowledge of its core audience, understanding not just what they're interested in but also how they communicate. The business applies this knowledge not just in its product catalog, but also to external marketing materials.
A strategic FBA business's marketing strategy reflects a percentage of landed cost of goods sold (LCOGS) and costs of goods sold, such that a business is not spending too much (or too little) on their campaigns.  
Advanced FBA businesses also use software to automate wherever possible, reducing complexity and eliminating unnecessary busywork. This software often feeds data back into the business's analytics platform, offering greater insights even as it streamlines common tasks and processes. That said, these market leaders also understand that one cannot rely too heavily on automation or AI. 
They know that CRM platforms, chatbots, and market analysis tools are only as good as the engineers behind them, and so develop a good sense for where the capacity of machine learning ends and the need for human intelligence begins. 
Finally, a successful FBA business understands the importance of outsourcing. If you have the necessary expertise to handle most things in-house, that's excellent. However, in many cases, it's better to maintain a trusted network of contractors, something which we discuss in further detail below. 
Strong Supplier Relationships
Just as a successful FBA business forges strong relationships with its audience, it also works closely with its suppliers and vendors. Leadership at these organizations understands that suppliers are their lifeblood. As such, they work tirelessly to maintain a good relationship with every vendor their business relies on, while at the same time being willing to negotiate with the suppliers on pricing in order to receive the best deal possible.
First and foremost, they maintain regular, frequent communication with their suppliers, treating them as the business partners that they are. Whenever there is a potential problem, delay, or other issues, suppliers are informed immediately. They may also give these organizations insights into their business and its operations, providing them with sales data, holiday gifts, performance information, or other updates. 
Beyond that, a good FBA business ensures that its supplier contracts are clearly-written and beneficial for both parties, and include clauses for late payments and product returns. They understand that, as with any business negotiation,  little care, concern, and respect goes a long way. Rather than attempting to hardline negotiations out of the gate, they focus on the supplier's needs.
Not only does this make suppliers more willing to work with them, it also makes them more amenable to requests further down the line. 
Note also that the above applies just as much to contractors as it does to suppliers and vendors. A contractor is far likelier to both work consistently with you and recommends you to friends and colleagues if they're a good client. To that end, you should always defer to the expertise of the people you've hired — because if you had that expertise in-house, you wouldn't need a contractor in the first place. 
A Diverse Selection of Products
It's certainly possible for an FBA business to become successful with a narrow product catalog. It is, however, inadvisable. There's an old adage about putting all one's eggs into a single basket that applies here. 
A diversified inventory without too many hero SKUs is a far better road to success, although products should have some relation to each other if at all possible. For one, it ensures that a business isn't immediately crippled if the market shifts and sales decline on its top-performing products. For another, it attracts a larger, more diverse subset of customers, something which can easily translate to higher sales and better margins.
Successful FBA businesses also put a great deal of thought into each of their product lines. As already mentioned, they constantly look for new product opportunities, new ways that they might add depth to their offerings, and new ways they might tweak their existing products to gain an edge over the competition. They understand that it's not enough to simply offer a huge selection of items, you also need to offer something unique. 
Hybridized Sales Channels
Just as a diversified product portfolio is critical, so too is diversification of one's sales channels. Nowhere was this more evident than with Amazon's decision earlier this year to halt the sale of non-essential products. It was a move that left many sellers scrambling to make ends meet, struggling with the fact that they were now potentially facing several months without revenue. 
Amazon is an excellent sales channel, and FBA is an excellent service. However, it should not be your only source of revenue. A multichannel approach makes your business significantly more resilient, while also allowing you to better-establish your own brand outside of Amazon's shadow. 
In addition to selling on Amazon, you may want to consider creating your own digital storefront and website, either hiring a developer and designer to create one for you or using a site-builder such as Shopify or WooCommerce.  You will also want to explore alternative fulfillment networks as well, third parties that you can rely on in the event that Amazon is no longer a feasible option.
High-Quality Product Listings
A business could have the best products on the market, but if their product listings on Amazon aren't up to par, no one will know it — and that will hurt sales. Top FBA sellers understand this. They put a great deal of time and effort into each product listed in their store.
The idea is that a prospective buyer should be able to tell the following at a glance: 
What the product is. 

What the product does and how it's used. 

Details about the product (weight, dimensions, additional items, etc.) 

Why they should purchase the product. 

How the product looks and feels. 
Hire a copywriter and a professional photographer to help you create your product listings. This may seem an unnecessary expense at first, but it's well worth it in the long term. If it helps, you might think of each Amazon product page as a landing page on a website.
If you navigated to a site and were greeted with poorly-written copy, low-quality images, and an overall lack of information, what would be your first instinct? You'd leave to find a more trustworthy source. This applies equally to Amazon product listings. 
You need to leverage Amazon's Enhanced Brand Content(EBC) which allows you to add rich visual content into product descriptions. Leverage this feature creatively, because you can bet your competition will be. And if you don't catch the eye of your audience, they will. 
Beyond compelling listings, FBA sellers also have a thorough understanding of Amazon search engine optimization (SEO). Amazon uses its own unique algorithms when determining how and when to display products to customers, based on a combination of keywords, categories, and prior performance. Consider leveraging an Amazon SEO platform like Helium 10 or Sonar, and ensure that you're registered as a brand on Amazon if you sell any original products. 
Following the Road to Success
Although Amazon's FBA tool offers a considerable competitive advantage in the wider eCommerce space, Amazon is nevertheless an extremely competitive market. Success, whether in the short term or the long term, is never guaranteed. Follow the example of the businesses that have come before you — look at the things they've done right, and the things they've done wrong. 
This won't guarantee your success either, but it will greatly improve your chances of not only surviving but thriving.
Author Bio
Christopher Moore is the Chief Marketing Officer at Quiet Light, an entrepreneur-led organization that aids in the preparation, marketing, negotiation, and closing on sales and acquisitions of six, seven, and eight-figure online businesses.  He has a strong background in non-profit management and media.