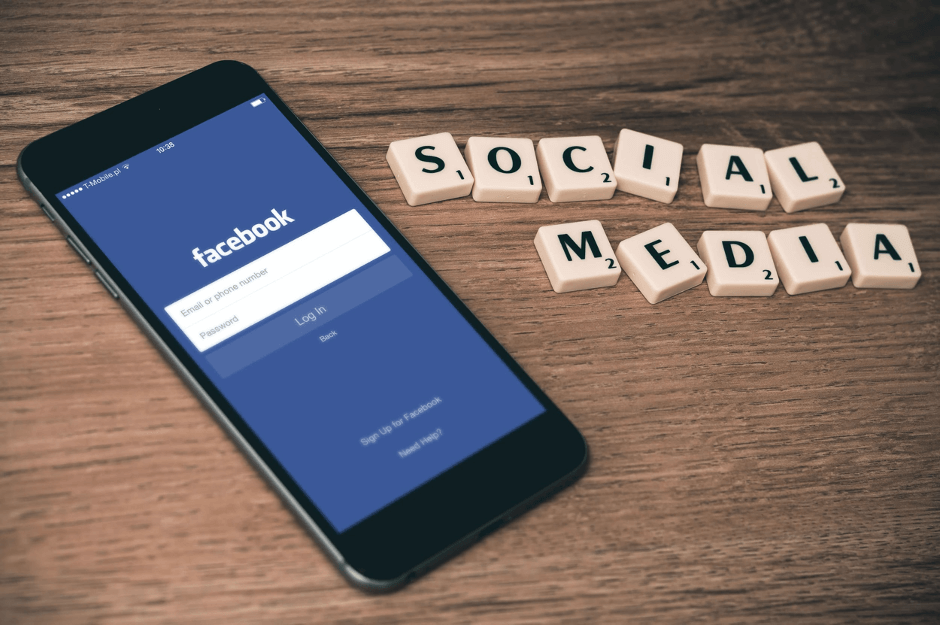 Job hunting isn't easy. It's a slog of missed opportunities and crushing disappointments. But when you finally land that perfect role, it's one of the best feelings in the world.
For more and more people in the 21st century, that perfect role is one in social media.
Social media is a booming sector of the digital marketing industry, with companies and influencers around the world looking for experts to help them maximise likes, turn engagement into cash and craft a career out of Instagram.
In this article, we'll explain why you might be struggling to break into a career in social media, to help highlight what gaps you may need to plug in your CV and what the industry itself expects of applicants.
You're not up to date with the platforms
Fire and foremost, all potential social media managers and content creators need to have a very strong understanding of the platforms they're applying to work on.
It's not enough to simply scroll through Twitter or post on Instagram every now and then. You need to be up to date with all the top features, what they do and who's using them. The last thing you want is to draw a blank in your interview when an agency asks you if you know what a Reel is.
Take the necessary amount of time to learn about each new feature and how they can be leveraged for business use. Acquaint yourself with blogs such as Social Media Examiner and Sprout Social to get an idea of how the industry is changing, while official press releases will give you immediate insight into what's launching on Facebook and whether or not you need to update your app.
And make sure you're using the platforms to the fullest! Don't restrict your Facebook usage to Messenger. Understand how groups have changed, what forms of communication are available, and how a Facebook Live stream differs from one on Twitch.
You lack genuine experience
Social media experience isn't just about being familiar with the platforms, though, it's about using them in genuine business settings.
This kind of experience can be hard to achieve before applying for a position (outside of unpaid internships), but there are a few ways you can pick up essential knowledge.
Rather than applying for internships, offer to help with social media for some small businesses local to you. These businesses may not require you to complete a full day or even have much of a social presence, but the experience of establishing these pages and getting a look under the social media hood will make you instantly more familiar with how the industry works. The blank canvas gives you the opportunity to craft your own style and interpretation of what social can be. More importantly, it will give you something to expand your CV.
Alternatively, you can start your own side hustle. Running your own online business will almost certainly require some social media promotion, whether you're running an online store or offering freelance writing services. This will force you to start posting, keep up to date with analytics and find ways to blend your social output with on-site content.
Make sure to pick a website with good social integration as cheaper beginner options such as Volusion may lack simple social media integration. More mainstream platforms such as Shopify or WooCommerce for WordPress have more user-friendly social media integration that will allow you to gain the hands-on experience needed.
Not everyone can start their own business or fall into the dream internship, but genuine experience in social and the tools that make the industry is essential CV material.
You don't follow the key trends, brands and culture
While understanding the technical side of Twitter and Facebook is obviously important for anyone looking to work in the industry, it's equally important to have a handle of current trends throughout these platforms and the present culture of social media.
While many people brand social media as toxic or devoid of substance, there are actually many interesting cultural movements developing on these platforms. While you don't need to be across every inch of social and what its users are doing, it helps to have a general understanding of how cultures are developing and, more importantly, how to speak their language.
This kind of knowledge can only be picked up by stepping out of the comfort zone of brand speak and social media management and getting into the trenches. Explore on Instagram, follow hashtags on Twitter and join as many Facebook groups as you can to get a genuine understanding of how people communicate and what is drawing discussion.
How does this help in an interview though? Well, many social jobs will require undertaking pre-interview tasks. By having this unique insight you can bring something a little different to your task, and be able to explain your strategy and theory in more practical terms based on genuine audience interaction.
Take a look at the accounts you want to replicate. Learn how they speak to their audiences, how their followers speak to them and the culture (language, visuals, community) that has sprung up around them to really understand what professional social media in 2021 is about.
Your personal social media is damning
Anyone looking to apply to a social media job should take a long look and their personal profiles and determine what they say about them.
It's becoming more and more common for businesses to reject candidates based on their social media history and current activity. Hiring someone with controversial (or worse) content on their profile can be a significant issue for businesses of all sizes, so enterprises are becoming increasingly serious about the activity of their staff and potential staff.
Ensure you remove anything that could harm your chances of getting a job before applying to a position. Many companies will ask to see your social media for this kind of role, so simply putting yourself on private may not be good enough. If you're going to use your profile to manage business accounts, the company will want to know they're not associating themselves with anything negative.
It might feel intrusive, but this is the nature of working in social media.
Social media is a competitive industry full of people who live and breath online engagement. Getting to the top demands a significant understanding of the industry and the platforms that form it.
 However, these tips should help you break through the interview process and start your journey into professional social. Keep at it and understand this is a relatively fresh, constantly evolving world where a little bit of innovative thinking can help you get a foot in the door.