Many countries are seeing some progress towards a transition back to normality, but can you really remember your life before the COVID-19 outbreak?
Many of us have already gotten used to working from home and can hardly imagine moving back to the office – though some are secretly missing office life. Ordering literally everything from online marketplaces is no longer a challenge. Even using fitness apps could become a good substitute for a gym.
Some tools helped many businesses survive corona by offering a more convenient way to do work from home and some have empowered consumers in their daily tasks. We all had to learn how to deal with "offline" tasks in an online way.
For example, instead of renting a conference venue, businesses had to look for an online tool to organize fairs.
Online tools have seen exponential growth during the crisis. For example, an online communication tool, Zoom, is now visited by 300 million users daily as many businesses had to switch to working from home. This company has also tripled its sales due to the increasing demand for online communication.
Also, an online tool for hosting virtual conferences, Hopin, has doubled its market value achieving a $5.65 billion valuation after COVID-19 hit.
The popularity of another VC-backed startup, an audio chat platform, Clubhouse, has exploded during the pandemic, reaching $1 billion in valuation and over 3,000,000 downloads in the App Store.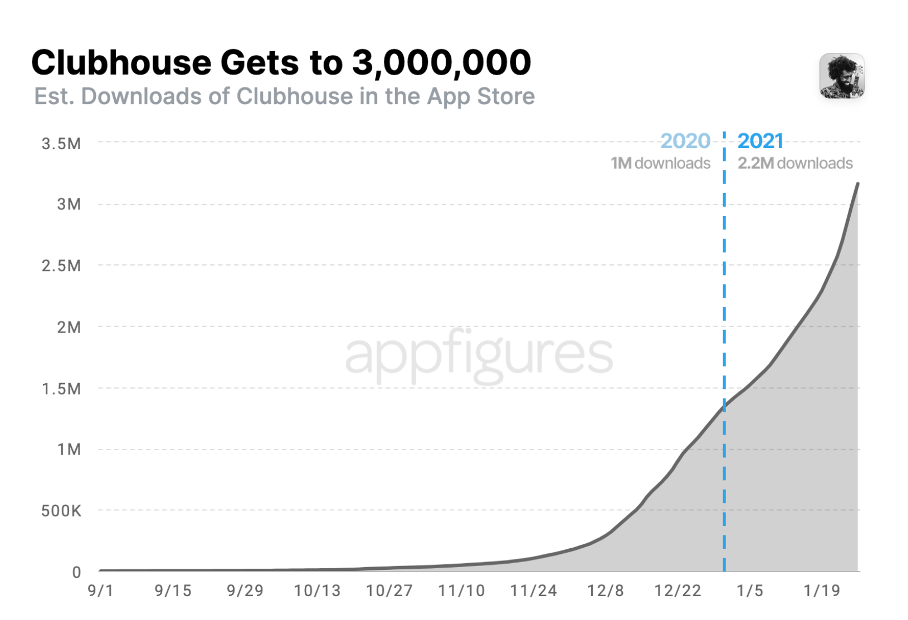 COVID-19 has brought a huge change shifting the demand for many products and services. So what are the industries whose popularity will stay high after the pandemic is over?
In this article, you will learn about five such industries which will attract more investor's interest in the following years.
1)  Legal automation
You can see a law firm as a still quite conservative business. Clients and lawyers usually meet up for lunch to discuss cooperation and sign documents. Building relations doesn't happen over email.
However, the crisis has changed this attitude and sparked the lawyers' and clients'  interest in legal technology available online.
During the pandemic, it became more difficult to manage the operations around client work and maintain productivity at the same levels without seeing clients face-to-face. That is why law firms started to look into tools such as contract automation to handle it.
It seems that AI will become a big player in this industry as some studies have already demonstrated a strong ability of this technology to predict case resolution in courts. For example, researchers at the Michigan University have applied algorithms successfully predicting all Supreme Court's decisions with 70% accuracy.
AI solutions available to law firms will help lawyers make more informed decisions and work out a better strategy to defend clients in courts.
Adopting legal technology will become normal after the pandemic is over as both law firms and clients already had a chance to experience its benefits.
Should everything really care? Well, everyone involved in managing a legal firm should get interested as those who won't use it in the future will lose to competing law firms.
The law firms introducing online solutions to their practice will make a big step to increasing their business productivity, improving workflows, and reducing costs. They will become more efficient at managing relations with clients and win cases more often.
2)  Cloud communication tools
As many companies had to move their employees to a home office, landline phones became no longer available. While many tech businesses would not even remember what landline means, there are a handful of traditional businesses where reliance on a landline remains significant.
The companies using landline phones had to choose their VoIP provider as an alternative to landline. VoIP has helped businesses to become more flexible and continue offering support to clients on any device – laptop, tablet, or smartphone.
Video conferencing is another benefit of VoIP technology. High-speed Internet and sufficient bandwidth is everything you need to hop on a call with three and more colleagues at the same time.
Having experienced the benefits of using VoIP, some businesses will continue using it after the pandemic, keeping demand high for these tools.
Apart from VoIP providers, online tools for virtual events are also at the peak of their popularity now.
Events remain one of the industries hit the worst by the crisis. Suddenly, all conferences and summits got canceled and many event organizers had to find a way to deliver content online. Companies such as Hopin appeared just at the right moment.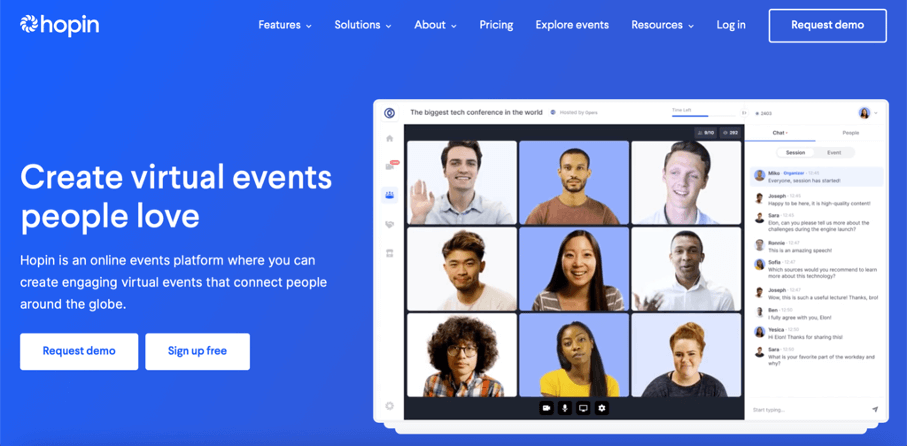 They offered the functions to replicate the "offline" event experience by creating online booths, multiple speaking panels running at the same time, 1-on-1 networking, and a ticket panel.
3)  Development agencies
Moving online has helped many businesses diversify their revenue stream. Those who have adopted technology and started to generate sales online will most likely want to continue growing this channel in the future.
What can help stay immune to any crisis if not diversifying sales? That's where development agencies thrive as they get more inquiries for building marketplaces, SaaS tools, or websites.
Due to the crisis, retail businesses have focussed more on developing a marketplace, fitness chains have started to develop their fitness apps, restaurants offered clients to order food through their website.
The digitalization trend is here to stay. Just think about yourself – haven't you started to appreciate food deliveries more or order literally anything online?
An increasing demand for digital products means more businesses will be in need to hire developers.
4)  Software-as-service (SaaS) tools
As more businesses are moving to a remote mode of work, SaaS tools are becoming essential for many employees. There are a variety of areas where SaaS tools help adapt to a remote environment faster. Here are just some of the SaaS remote working software tools that will become a crucial part of our lives after the pandemic.
5)  Marketing consulting
Some industries such as restaurants or brick-and-mortar shops have suffered badly during the pandemic as their operations were suspended due to restrictions. You can expect that after the pandemic is over, a big number of such businesses will search for ways to restore cash flow and some of them – to pay out their debts.
Focussing more on acquiring new customers seems a logical step forward for the companies affected by the crisis. Marketing freelancers, consultants, and agencies will provide these businesses with a scalable plan for regaining their customer base.
In an attempt to activate customers and acquire new ones, marketers will be in charge of launching PPC campaigns, coming up with a strategy to manage social media channels for more conversion, and making sure the lost dollars during the pandemic are regained.
Marketers will also have to adapt to the changes that 2021 has already brought and is about to bring. There are a few marketing trends that will shape digital marketing in 2021 and beyond.
Experts are saying about an increasing focus on automation in ad targeting by Google. Also, Facebook ad specialists will have to adapt to the changes after Apple introduces their iOS14 "Consent Mode".
Final notes
COVID-19 has become a catalyst for the digitization of traditional industries that aimed to diversify their sales channels.
The demand for online tools has been huge during the crisis as many companies decided to move to remote work and consumers – to do literally everything while staying home.
Apart from online tools, the need for consulting services will remain high as they will support the change from offline to online.