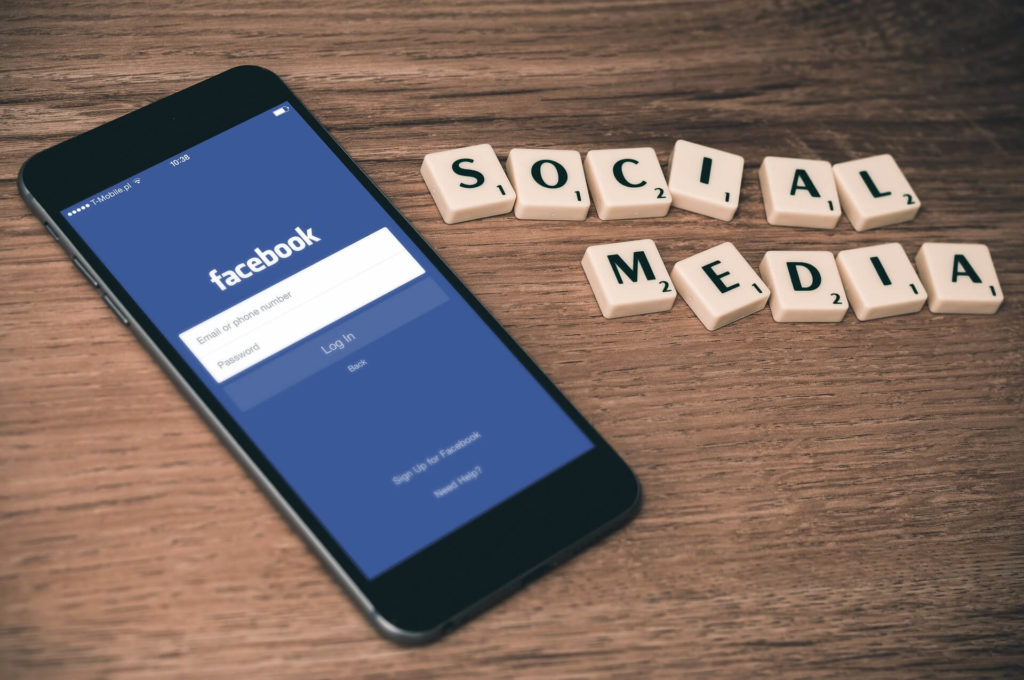 The power of social media is no secret and no matter what the aims of your business, from raising brand awareness to increasing sales, implementing a social media strategy is one of the key ways in 2021 that you're likely to achieve them.
Different platforms have different benefits depending on your target audience and exactly what it is that you're aiming to achieve. Here we take a look at why Facebook marketing is so important and why you can't afford to overlook it. 
Reach A Wide Audience 
Facebook offers advertisers one of the biggest audiences of any social media platform, allowing you to reach as many people as possible. With more than 2.7 billion users worldwide (360 million new users joining in the past year) Facebook offers marketers an exceptionally large, international marketplace of potential customers. 
Not only is the audience large, but it also spans various demographics and countries, with users both young and old regularly active on the platform meaning that no matter who your target audience is, you should be able to reach them via Facebook marketing. 
Targeting 
Facebook has one of the most niche targeting capabilities of any social media platform. Not just confined to basic demographics such as age or location, (both of which are options Facebook also has available) the targeting software allows you to target by characteristics and behaviors such as interests, hobbies, lifestyle choices, or life events. 
This in-depth targeting not only allows you to ensure you are reaching the exact customer base who you are choosing to target but helps to align your social media marketing with any offline activity that you are carrying out to target specific groups. 
Variety of Ad Formats 
Out of all the various social media platforms (Twitter, Instagram, LinkedIn, etc), Facebook leads the way in regards to the number of ad formats available. Within the options available are image and video ads, static images, and carousels. 
Having multiple options for your ads is a great way to re-target groups with similar content without appearing repetitive and running the risk of receiving a lower engagement rate. Most ad formats also accommodate text meaning you can ensure you're selling your brand message and key information within every ad you run. 
Drive Traffic
Marketers can use Facebook marketing to drive traffic to their websites, helping to improve visitor numbers and hopefully convert them into customers. Facebook ads and organic posts can feature links to websites and specific web pages, helping to prompt referrals. 
You're more likely to see an increase in traffic if you ensure your ad is well-targeted and informative and is being seen by the right people, which is where your targeting comes in. If you successfully target the right people you're sure to see an increase in conversions too. 
Build Other Marketing Areas 
Facebook marketing is a great way to build up other marketing areas that you're keen to focus on too. For instance, if you're looking to increase your email sign-ups, you can run ads for this very purpose, and then use email platforms to automatically send emails to those new subscribers.
Similarly, if you've built up a strong and engaged following on Facebook then it's a great way to promote the other platforms that you may be looking to grow such as Instagram or LinkedIn. Encourage your followers to follow you on other platforms by offering different content on each platform, make it worth their while. 
Keeps Your Audience Engaged 
Facebook marketing not only helps you to grow your audience but it's also a key way of keeping your existing audience and customer base engaged with your brand. Facebook allows you to talk directly to your followers and adds a more personal element than you are likely to achieve via other marketing tactics. 
Your Facebook profile is an extension of your website and should be used to keep your audience up to date with news and products and any key information that they are likely to be interested in. With so many brands fighting for attention online, customers need a reason to keep following you so making sure your content aligns with them is essential. 
Measurable Marketing 
Running marketing campaigns is one thing but they mean little if you're unable to measure their success. Introducing Facebook marketing will allow you to keep track of how your content and ad campaigns are performing, allowing you to change your plans if necessary. 
Facebook's metrics allow you to measure the actions taken within Facebook such as engagement and click-throughs as well as conversions and bounce rates once they have made it through to the actual website. This is a great way for you to track the revenue that Facebook marketing is bringing in. 
Overall, Facebook marketing when done correctly can harness great results for businesses of all shapes and sizes. When used in a silo or in conjunction with other marketing tactics it helps to grow your audience, keep your existing audience engaged with your brand and drive conversions. 
Author Bio:
Jane Grey is a Facebook Marketing expert who has specialized in growing the online presence of businesses for well over a decade.