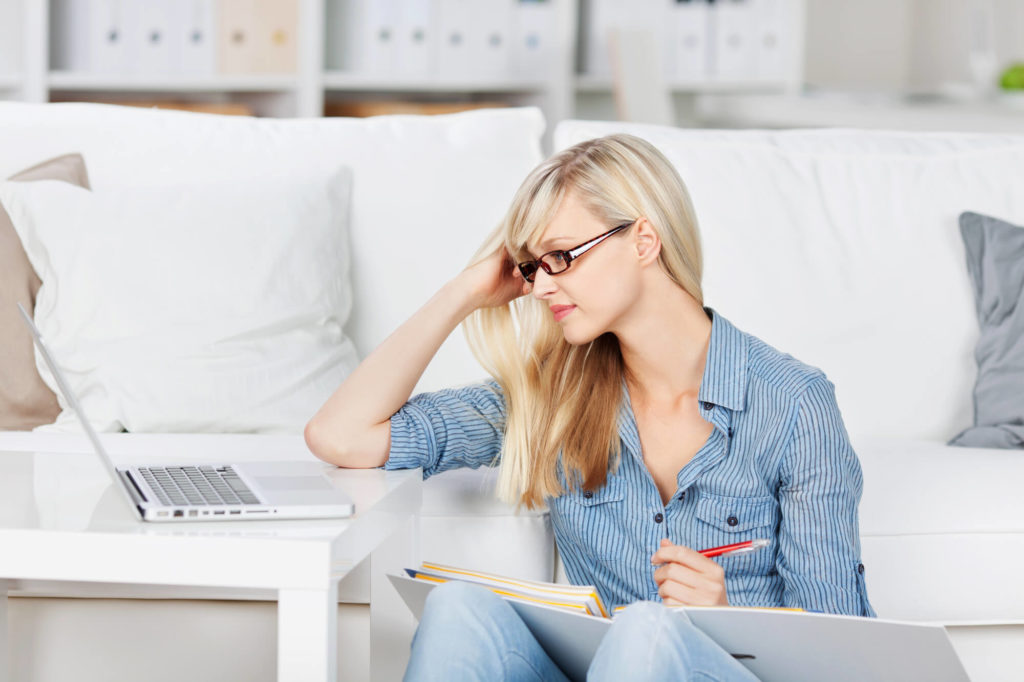 I attended a seminar recently (about something completely unrelated to online learning), where the speaker made an incredibly insightful comment about the availability of information and education in the age of the internet: "If you don't know something, it's because you choose not to know it."
We are blessed with access to hundreds of online learning platforms, countless articles, scholarly journals, videos, podcasts, you name it. There are very few topics for which we can't find at least the basic information online (if anything).
However, this unprecedented access to education poses a new dilemma: where should we be learning? Which platforms are the best? Which teachers offer the most insight?
Factors to consider
Before we begin to analyze different online platforms, there are a couple of more general points that need to be made. Regardless of your level of education or the coursework you're interested in doing, there are a couple of questions you need to answer for yourself first:
How much does the course cost and how much can I afford to invest in it?
How long does it take, and what are the requirements?
Who is the teacher, and what are their credentials?
Can I list this course on my CV?
All of these points will mean different things for different learners: if you don't require your teacher to have a specific degree in an area and would like to listen to a fellow enthusiast, you may choose different courses than someone who's looking to learn from the best in the industry, and so on.
All things considered, the following platforms are considered the best – but ultimately, choosing the right one for you will come down to personal preferences.
Udemy
Udemy is home to more than 130.000 courses, ranging from complete beginner to advanced levels of knowledge.
You have to pay for each of the courses you take, and there's no free trial available, but they do offer a 30-day refund if you're not satisfied with the course.
Once you purchase a course, you have lifetime access to it. You can work on the subject at your own pace and return to it whenever you feel you need to brush up on your knowledge.
They offer classes on technology and business, as well as marketing and productivity, but there are also courses in what we'd call lifestyle and hobbies.
The teachers on Udemy are experts in their fields, often entrepreneurs and professionals with vast experience in the areas they're teaching.
Skillshare
Skillshare has a monthly subscription plan, and it gives you access to over 27.000 premium classes on their platform. There are also around 2000 free classes available for everyone. The platform offers a 2-month free trial for Skillshare Premium, and as they have partnered up with many online influencers, you can often find a discount code that will take the price down a bit.
The classes on Skillshare range from marketing to writing, lifestyle, productivity, video and image editing, blogging, and so on. It's considered a bit more laid back and 'hip' than Udemy, but some of its teachers may not be as famous and qualified. However, that is by no means saying that the quality of the videos is lacking. In fact, some of them are incredible and taught by industry leaders.
Udemy vs. Skillshare
The main difference between the two most popular platforms is the cost and the way you pay: while one requires you to pay for each course, the other offers unlimited access for a monthly fee. Depending on the time you have available and the interests you're pursuing, both can suit you well.
What Skillshare does have (and Udemy doesn't) is offline access to their materials, so you can keep learning on the go – which might be an important factor, depending on your lifestyle.
The main issue with both platforms is that there is no guarantee that a course will be what you're looking for. None of the teachers are necessarily university professors, but they all have relevant knowledge and experience. With Skillshare, you can move on if you don't like a course, though.
And while both platforms will certainly offer a lot of knowledge, the courses you take will not make that much of a difference on your resume. So, if you need to impress an HR department, you'll want to look for accredited courses. For example, an online IELTS focused course will certainly help you stand out, as opposed to something you have listened to on either of these platforms.
But if you're looking to learn for the sake of knowledge and adopt a new skill set, both of these online hubs are a great choice. All you need to do is figure out what you want to learn and how much time and money you can set aside.
Coursera
Coursera has taken online learning to an entirely new level, as it partners with educational institutions from around the world, and offers access to real courses taught by real professors at some of the most prestigious universities in the world.
There are around 3600 courses available on over 250 tracks, including Data Science, Literature, and Medicine, just to name a few.
You can access a mini certification program that combines several courses and a project and can take around 6 months to complete. There are also longer and more advanced specializations available, which can have over ten courses and take a year or two of work to complete.
Coursera certificates are valuable – and while they can never replace a formal education, they do offer more value in terms of the job market than any of the other online learning platforms.
The main attraction of Coursera is that if you've ever wanted to attend a class at Berklee, Johns Hopkins, or Northwestern, now you can.
LinkedIn Learning
LinkedIn Learning used to be Lynda.com, and it is now integrated with your LinkedIn account.
There are over 5000 courses you can choose from, and the platform also offers personalized recommendations based on your job, skills, and areas of expertise.
There's a free trial available, as well as a mobile app that allows you to view a course online.
The main advantage of the platform is that most of the courses are of a very high quality, taught by industry experts and that the content is frequently updated. Its LinkedIn profile integration means you can access what you're interested in the most, and leave a note about your learning efforts on a profile most recruiters will take a look at.
Teachable
Teachable is a platform that allows anyone to create their own course and course website, giving you full control of your brand, your course and students, as well as your pricing.
There are over 34 000 courses created with Teachable at the moment, by over 22 000 teachers from around the world.
However, Teachable is not a hub like Udemy and Skillshare. It is geared toward the teacher and not the student, and you won't know what you're in for really. All you can do is trust the person selling you their course, and take your pick.
Final thoughts
All of the platforms listed above offer something useful, digestible, and interesting. It's up to you to weigh their pros and cons, and determine what you actually need.
If you're looking for a specialized course in a complex science taught by university professors, Coursera is your choice.
If you're in need of something more modern and not just focused on conventional college subjects, go for Udemy or Skillshare.
Finally, LinkedIn Learning is an excellent choice if you're looking for a specific career advancement.