Content marketing evolves continuously. New technologies mean even the most savvy digital marketers might have trouble staying on top of the latest trends.
It can be challenging for companies to stay on top of the latest content marketing trends while prioritizing their client needs.
This article breaks down 4 of the top content trends to include in your 2020 content marketing strategy:
Video, especially live streams
User-generated content (UGC)
Voice-search optimized content
Social messaging
By staying on top of the top content trends, you'll be able to expand your client base and grow your business in 2020.
Video Content Matches Customer Preferences
Video has been a popular marketing tactic for some time, but video-focused social platforms such as Instagram and YouTube have grown user demand for dynamic video content from brands.
Instagram and Snapchat's "story" features have changed how people consume media.
According to a survey from Livestream and New York Magazine, 80% of people prefer watching a live video from a brand to reading a blog.
Companies can incorporate videos into their marketing by creating content such as branded promotional videos, client testimonials, or video explainers for business reports.
Deloitte, for example, has a YouTube account where it posts company content such as summaries of business intelligence reports.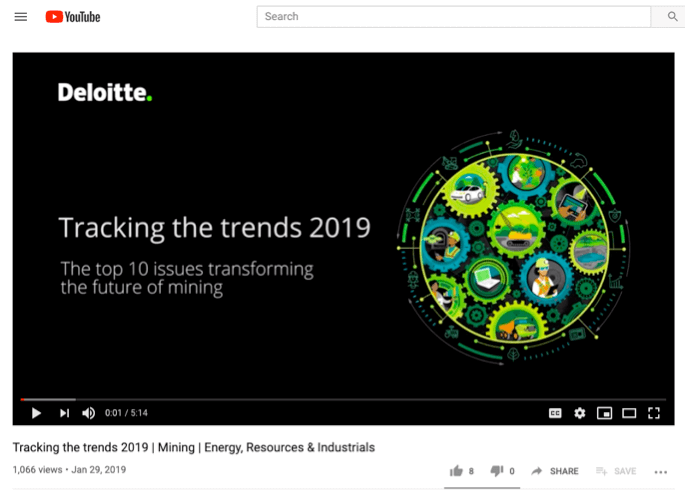 You can host video content on your website and then repurpose and share it on social media.
User-Generated Content Adds Authenticity to Your Marketing
Content is often costly and time-consuming for businesses to create themselves. User-generated content can help your content strategy and save time for your team.
User-generated content is content that is created and shared by users or consumers of your product or brand.
UGC can help your business establish trust with potential clients. According to a 2019 study, 78% of people who use friends and family to gather information about brands trust what people around them say about companies.
Social media is the easiest place to create and share user-generated content, but it isn't restricted to a particular format.
UGC content types can include:
Hashtag campaigns
Videos
Photos
Hashtag campaigns are an easy way to encourage users and followers to engage with your content.
KPMG, for example, is using a specific hashtag to encourage people to follow its activities at the 2020 World Economic Forum in Davos, Switzerland.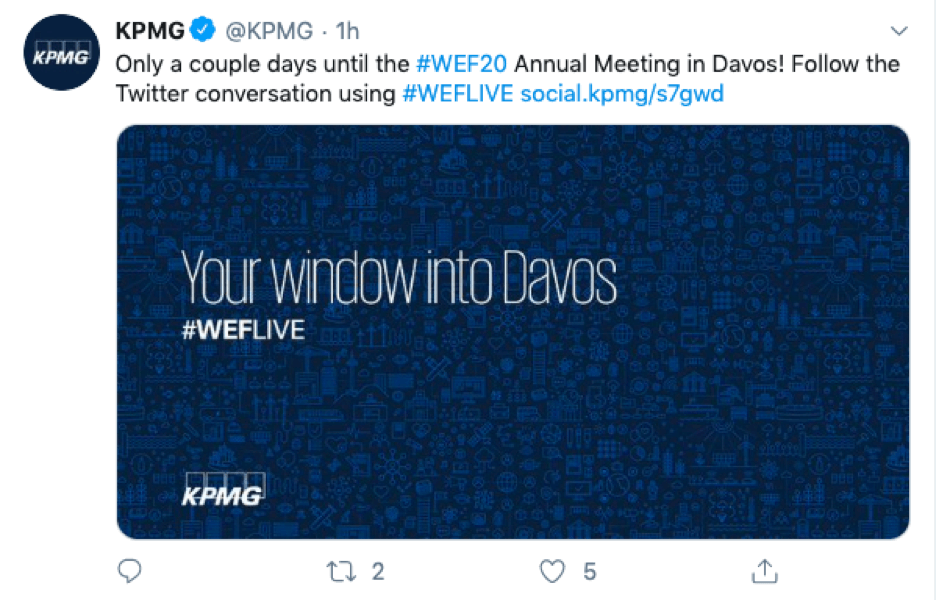 Event attendees and observers can use hashtag #WEF20 to create their own images or videos. KPMG can then repost that content on its Twitter account.
User-generated content is an easy way for your business to populate social channels with content without spending time and effort creating original pieces.
Content Optimized for Voice Reaches Local Audiences
Having content optimized for Google or other search engines isn't enough in 2020. People are using voice search to find content that meets their needs.
According to Comscore, by 2020, half of all searches will be voice searches due to the rise in popularity of personal digital assistants such as Google's Assistant and Amazon's Alexa.
Voice-optimized content differs from traditional search engine optimization (SEO) in a few ways. Voice search uses natural language and understands the nuances between how we speak and how we type.
Because of this, make sure you write your content to mimic phrases used in speech. This means including long-tail keywords and semantic SEO.
Voice search is also highly localized – people who use voice search to find a product or service are interested in fulfilling an immediate (i.e., local) need. This makes voice search essential to optimize your content for local audiences.
Direct Messaging Engages Customers on Their Mobile Devices
Now, brands also are leveraging social messaging to communicate with clients.
Incorporating social messaging apps into your content strategy can assist with outreach and customer service management, and provides a personalized introduction to your brand.
According to Salesforce, most people who have opted into texts from a company think those messages are useful.
You can use social messaging apps such as WhatsApp, Facebook Messenger, Instagram, or Twitter to distribute content to people who might be interested. SMS strategies also are effective
Thinking about social and direct messaging similarly to a marketing email can help you frame messaging and find the right people to opt into receiving your content.
Make sure you emphasize the help you can provide for the customer in your outreach. This will help you build rapport with a potential or existing client.
Content Marketing Trends to Include in Your 2020 Strategy
With technology constantly evolving, companies must incorporate new trends into their marketing strategies to remain competitive.
Video is a versatile form of content that companies can use across channels. Live stream videos and organic content helps potential customers connect with a brand.
User-generated content is an easy way to populate social media feeds with posts from customers. It helps build trust with potential clients.
Finally, companies should optimize for voice search and consider social messaging strategies, as people increasingly rely on digital assistants and their mobile devices to search for information.
Author Bio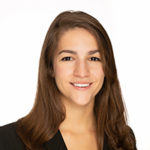 Kelsey McKeon is a Content Developer for Clutch, a B2B research, ratings, and reviews firm in Washington, D.C. She leads the company's content efforts for its business consulting research team.