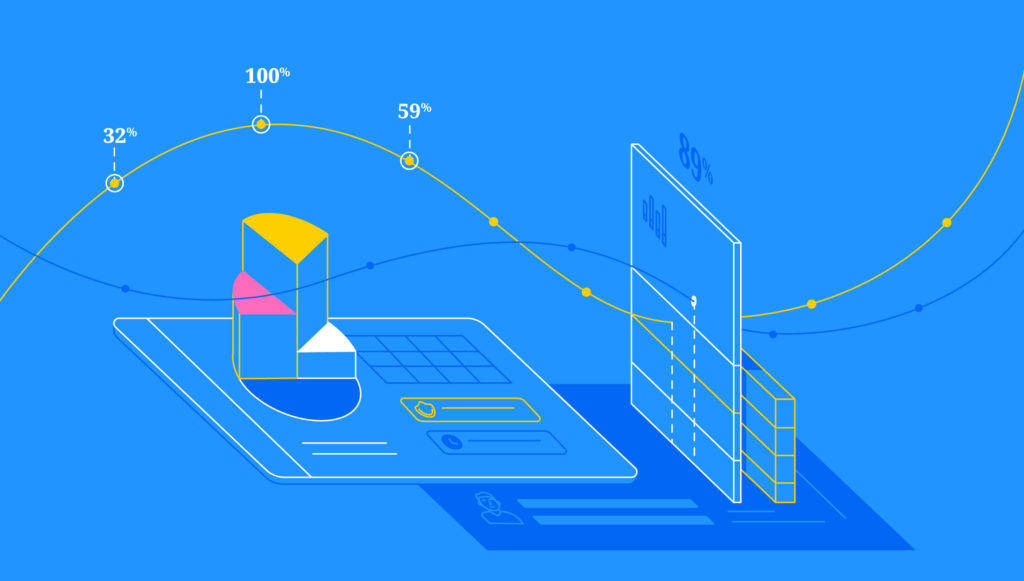 Companies are relying on the expertise of professional services more than ever before. The professional services industry is forecasted to grow by 5.4% by 2020, reaching almost $5 trillion, according to the Professional Services Market Global Report.
As the industry grows, a unique set of challenges emerges. Working with external clients requires collaboration and agility, as well as process and structure. Beyond managing multiple projects and clients effectively, today's professionals need tools to help them make the client experience seamless. This includes being able to easily track billable hours and translate that time into measurable value.
Wrike, the leading collaborative work management platform, wanted a deep understanding of the challenges professional services teams face around project work management, so they surveyed 1,000+ leaders in the U.S. and U.K. who work for an agency or consulting firm or provide billable services to external clients. They distilled their responses down into actionable insights.
You can check out an excerpt from the report below, and download the full version here.
The work management challenges that lead to customer churn
The survey asked respondents to select their 3 biggest work challenges. It was a close race, with 6 answers tying for the top 3 spots, revealing a core set of deeply connected and corresponding challenges: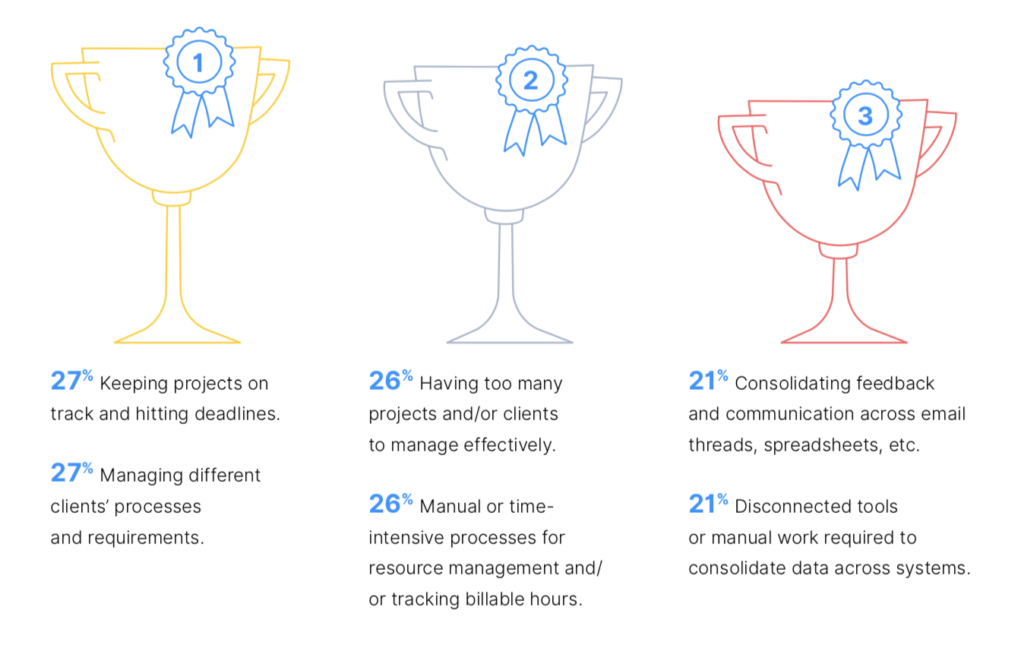 It's easy to fall off track and miss deadlines if communication and processes are not aligned between your company and its clients. When deadlines are missed with one client, it impacts resources allocated to others. Being able to clearly show the client how resources equate to value is key, but if companies are spending too much time tracking billable hours and explaining them, frustration and misuse of time take hold.
A clear cycle emerges, making it easy to see why so many of these common challenges are competing for the top spot.
These cyclical and highly critical work challenges correlate closely with client happiness. The top 2 reasons for client frustration or churn are projects going over budget or deadline (26%) and communication difficulties or delays (25%).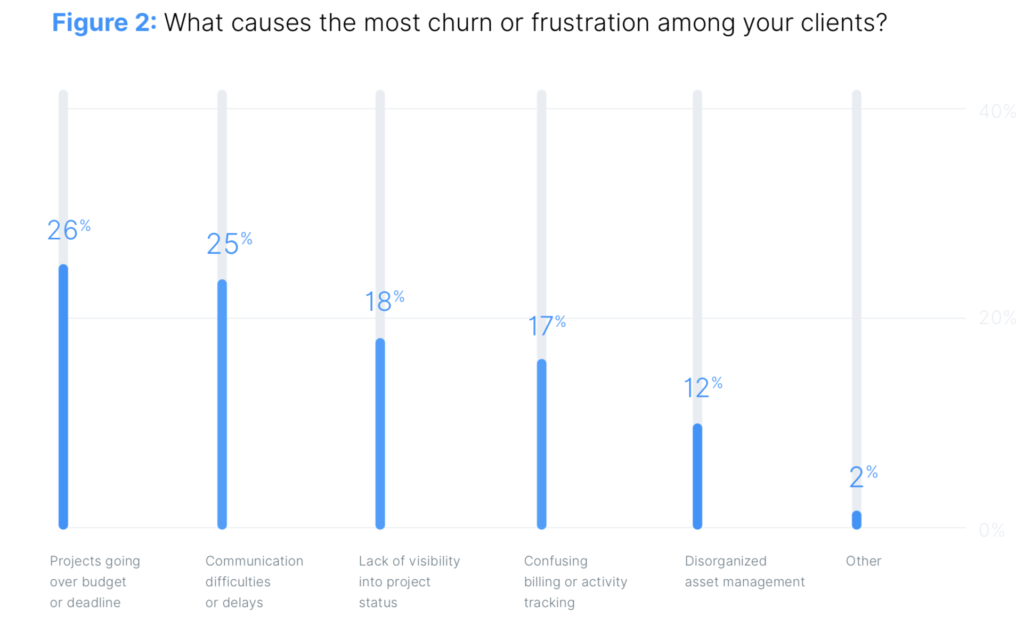 The key challenges highlighted above provide the deeper story of why projects go over budget and deadline. They also give us clues as to where frustration around collaboration stems from.
Failure to solve these challenges and prevent corresponding customer churn spells long-term trouble for professional services teams and companies. But our survey shows that there are three key areas of opportunity to break the cycle emerge from these frustrating obstacles:
Master project planning and resource allocation

Build aligned processes that optimize collaboration

Create visibility in to project status and progress
Download the free report for more insights and solutions
Breaking the customer churn cycle and growing your business requires the right processes and the tools. The full survey report dives deeper into each of the three above areas, as well as how to:
Use security to differentiate your team from the competition

Leverage automation to solve your top challenges

Choose the tools with the right features to help you delight customers

And more!