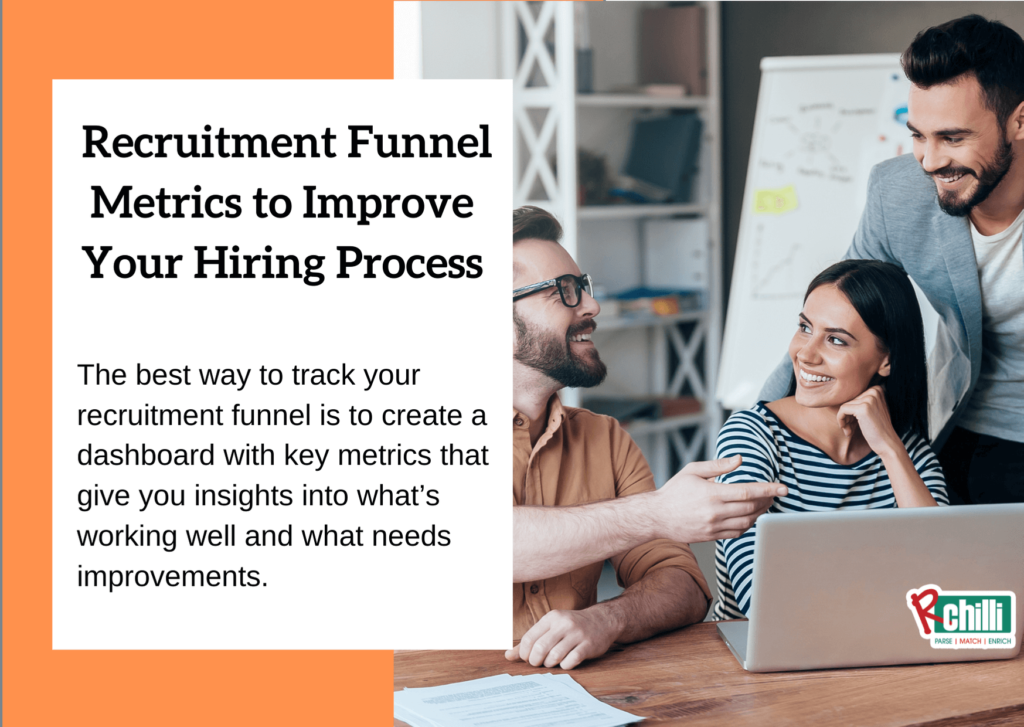 Recruitment is a great power but also a demanding responsibility. It allows recruiters to ensure efficient talent acquisition and develop the processes that will help them find future employees.
Because of that, it's crucial to use the best strategies and develop a smooth recruiting process. It is why the recruitment funnel is critical for your talent acquisition.
The recruitment funnel
The recruitment funnel represents a strategy that helps recruiters develop the hiring process stages efficiently. It aims to ensure a smooth experience that results in the most compatible candidate who understands their job role.
Your recruitment funnel should follow these steps:
Setting up and promoting the job application process;
Attracting passive job applicants and fostering their engagement;
Conducting background screenings and interviewing shortlisted candidates;
Hiring the most compatible job applicant;
Onboarding the new employee.
Why is it essential to track your recruitment funnel?
The recruitment process is full of challenges that slow down hiring the best candidate. For instance, 76 percent of hiring staff agree that attracting quality job applicants is their biggest struggle. While some believe that the more difficult part of their job is screening candidates from a large applicant pool.
Recruiters can mitigate these obstacles by breaking their recruitment process into different stages and tasks they can track with ease. That way, they can identify what requires more attention and what's giving good results.
The best way to track your recruitment funnel is to create a dashboard with key metrics that give you insights into what's working well and what needs improvements.
Here are the ten crucial recruitment funnel metrics you should track to maintain a smooth talent acquisition.
Top 10 recruitment funnel metrics you must track
1. Quality of hire
Quality of hire is of paramount importance because it has a long-term and direct effect on a team, business, and bottom line. New employees affect their coworkers and projects by sharing their perspectives, ideas, and solutions.
Hence, if a hire doesn't feel comfortable in their role, that could affect the whole team's performance. Moreover, when recruiters select an employee who fits into the company culture and feels at ease in their role, the retention rates will increase.
Thus, selecting the right candidate could influence future talent acquisition as the job applicants care about company reputation and efficiency.
2. Source of hire
How do you start your talent acquisition? Where do you direct the efforts and look for the most suitable candidates? Thanks to this metric, you can identify where you found the most compatible employees.
It's significant to note that many job seekers turn to social networks when looking for a job. Because of that, consider paying attention to social media recruiting. Millennials and Generation Z often use LinkedIn, Facebook, and even Instagram to find new job offers.
Other candidates might come through referrals or work platforms.
3. Time to hire
Thanks to this metric, you can help the company maintain stability. Hence, it tells you how much time it takes to find and employ new workers.
Moreover, time to fill vacancies might tell you which candidates are the fastest to hire. Perhaps it's those you found through social media recruiting or the ones sourced internally.
4. Cost per hire
Recruitment consists of various expenses, such as advertising, recruiter expenditure, onboarding, etc. Thanks to this metric, you'll discover the costs of hiring an employee, but also the total expenses of all new workers.
5. Recruitment funnel effectiveness
It is also recommendable to measure how effective the recruitment funnel is by tracking its KPIs. For instance, you can calculate the yield ratio per step. Thanks to that, you'll find out how many job applicants passed through each phase of the funnel compared to the total number of candidates.
6. Time to fill the application form
If a job application form is overly complicated or demanding, many candidates will quit. They want a straightforward, smooth, and quick process. Measure how much time they spend to fill it and how many quit before finishing the application to identify whether it needs tweaking.
7. Candidate experience
Candidate experience affects how the future perception of the workplace and whether a candidate would apply again. It is also a metric that impacts company reputation and talent acquisition.
Hence, recruiters must measure how satisfied the job applicants are with the experience. Consider implementing a feedback survey at the end of the process.
8. Career page job visitor conversion
Leverage your ATS or another relevant tech tool to find out how many visitors used your career page to apply for a job position. If the conversion numbers are low, the website probably requires improvements, such as user experience, visuals, or content.
9. Job acceptance rate
It is exhilarating when top talents finish the recruitment funnel. However, if they don't accept the offer, something could be wrong. The job acceptance rate metric will show whether the number of candidates who accepted the offer is satisfactory. If not, the recruitment process probably needs improvements.
10. Hiring manager satisfaction
Although it's crucial new employees feel comfortable in their job roles, it's also significant that hiring managers are satisfied with their performance and results. If they are happy with the worker, that speaks about a successful recruitment funnel.
Track your recruitment funnel to get the best results
The best way to know whether the hiring process is giving the best results is to track your recruitment funnel. That allows you to act timely and rectify potential issues.
Moreover, these metrics will substantially improve your talent acquisition and recruitment, no matter if it's internal or social media recruiting.
Author's bio:
Lovepreet Dhaliwal works with RChilli Inc, a leading resume parsing software provider which helps in speeding up your recruitment process. An MBA in HR and marketing, he has over eight years of work experience in business development and strategic sales.