The latest news in the SEO world always finds us a bit unprepared and a lot scared. The website you've been working on for years can disappear in a day once the Google algorithm sets in.
The reason behind SEO is not just a lovely copy on your website, not anymore. Nowadays, it's more about keeping all the metrics up and in date. So yes – keeping it tidy got a lot stressful, and the SEO white-hat community is always ready to work on whatever needs to be fixed, and they usually do it – as soon as possible.
Newest info about the Google changes will affect the websites with poor page experience. Poor what?! What do we even know about the page experience?
What is Page Experience, actually?
Page Experience is an official Google report that summarizes experiences given by users. So far, we all know that Google calculated page experience from every single page found on your website, but only for users that visited the pages using mobile devices.
The truth is – we can build a one-page website (just a landing page.) To build a landing page, you don't need much time, and you don't have to be a coding master. But still, the same rules apply to your website – because Google calculates page experience per URL.
Mobile browsers were the first browsers that followed the user experience – or, to simplify the phrase, how helpful was that exact page with giving a solution for a problem you wanted to solve using Google.

The evaluation of the user experience
If we dig a bit deeper into this subject, we can find the answers in Google Support pages. They listed these criteria:
Core Web Vitals

Mobile usability

Security issues

HTTPS usage

Ad Experience
Core Web Vitals
Core Web Vitals have the function of testing the page speed and the overall "stability" of the website, as well as the loading experience that affects users. It is essential to know that "Good page experience" comes from many factors such as loading, interactivity, and visual stability.
Mobile Usability
Mobile usability is usually known as "Mobile-friendly." We all know that the websites we built should be optimized for users that come to our websites using desktops and mobile phones. If you're wondering if your website is mobile-friendly, you can always use the free Google tool to do a Mobile-friendly test.
Security
Security, because safe browsing is the most crucial thing in user experience. Always make sure to check your website daily for malicious or forbidden content (for example, phishing and deceptive websites). Not taking care of the content on your website could end up in disqualification of all found URLs on your website.
HTTP or HTTPS

The importance of HTTPS is never explained enough. Users want to protect their privacy, and they want to know that their data exchange is safe. HTTPS protects users online from man-in-the-middle attacks, eavesdropping, and tampering. Although officially, the user and customer experience can't be affected by HTTP, a high percentage of HTTP URLs will result in a "Failing" warning in the Page Experience report.
Ad Experience
Can a Bad Add Experience on one page affect the entire website and result in failing the Ad Experience test for the whole website? Yes, yes, and yes. 
It seems like Google is not so forgiving when it comes to Ads. That is the reason behind creating a Google Ad Experience report to "fit" both desktops and mobile users. The truth is, no one actually likes seeing ads that blink way too much, have nudity or similar elements, or offering you a nice round of any game online made just to milk your money out. Ads shouldn't be interrupting users – so make sure your ad doesn't interrupt your shoppers with a "great offer today!" placed in an ad that covers the entire screen. 
Is User experience the same as Page Experience?
A lot of people are mixing Page experience with User experience. So, let's make a difference:
User experience refers to the genuine feeling users have when using a product, an application, a system, or a service. User experience covers many things –  how easy users navigate the product, how easy it is to use an app, how relevant the content displayed is etc. User experience can be measured by the following qualities placed in a user experience honeycomb: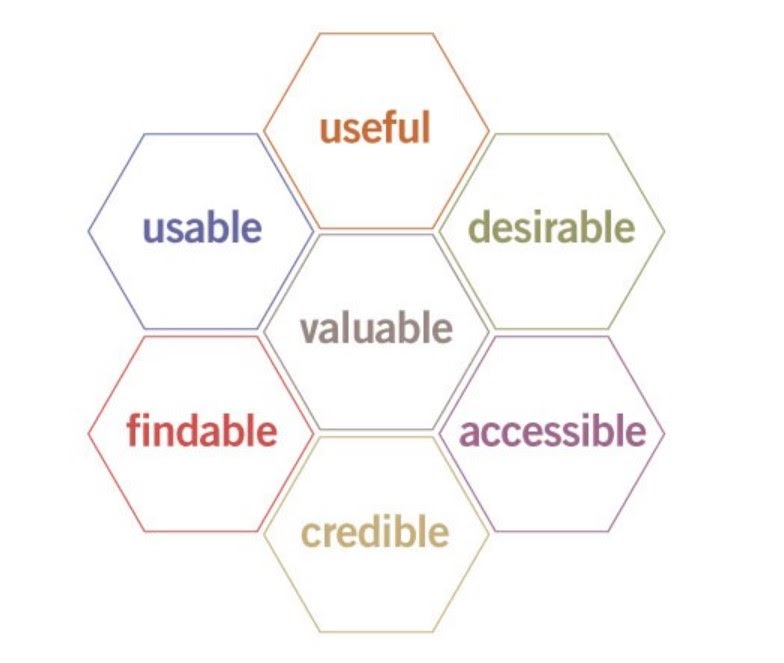 Nowadays, the most effective way to ask your audience for an opinion is by setting up a short survey. People enjoy surveys because they feel good while participating, while being a part of developing something they personally care about. The chance to share an opinion with someone who actually CARES is at the core of every human being, after all.
When you think about it, it's like Google feels somewhat the same about the  Google Page Experience. This report is becoming an official signal for UX. There was a word about it last year, all SEO portals and SEO masters already wrote about it and made a sort of "warning." The more you think about it, it wasn't a leak; it was a friendly given "time frame" to fix your website and check its usability. The new algorithm comes with a great question – is my content user-friendly and valuable with the info I placed there? 
Ines Maras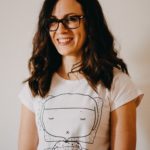 Ines is SEO and Content Manager. Her latest work is based on creating useful product descriptions and on-page SEO, making her content a part of "Good page experience!"