Recruitment and on-boarding are some of the more important HR initiatives that many employers fail to keep on top of. They don't realize that the recruiting to onboarding process is essential in attaining and retaining top talent.
Why?
Because, this process is as much of a tryout for employers to convince these new employees that they are at the best place to work, offer the best opportunities for growth and have their best interests in mind overall. The recruitment and on-boarding process combined is a 6-month to 1- year process (sometimes longer) that can make or break businesses.
As companies lose 28 percent of new employees within the first 90 days, and 25 percent of all new employees within 12 months, it's clear that changes need to be made in order to support stronger recruiting and onboarding programs.
If you are looking to create a seamless recruiting to onboarding process that promotes a positive experience for all those interested in working for you, those selected to work for you and for the HR administrators in charge of the whole process; then please read on.
Improving the Recruiting to Onboarding Process
Are you under the impression that the onboarding process should start on the first day of a new employees' first day? If you answered yes, please forget that immediately. The correct answer is to begin the onboarding process during the beginning stages of the recruitment process.
For example, when an applicant is navigating your "Careers Page" on your website, there should be an abundant flow of information about the workplace, culture, awards, etc. This helps to paint a clearer picture of who and what your employer brand is early in the process. So, by the time prospective employees come into an interview, they will truly know more about company goals, culture and job role to want to be a productive member of the team.
Now, let's discuss some strategies that will help you improve the recruiting to onboarding process for your company.
Create a central hub that holds valuable data, reports and all recruiting information
Data. Data. Data.
This section is reliant on the information you attain as you run through your processes in recruiting, onboarding, performance management and more. It can be compiled manually, but that alone can take hours upon hours that not many businesses can afford to do. It's a whole lot easier when there are automated modules, platforms and/or systems implemented to do this process.
With that said, the data from these HR processes can all be used to create reporting and strategies that help to improve them. For example, if employer brand is an area that you've dedicated as "needs improvement," you can look at specific datasets that applicants are going through that affect it such as:
How long potential employees are spending your application process

What types of interactions are you getting back on follow up communications with candidates?

Are the pre-assessment questions you're asking them relevant?

What do potential employees most interested in? Better pay or

voluntary benefits

?
With dedicated modules, systems and/or platforms automating key datasets, you will be able to combine the information to improve processes not just in recruiting and onboarding, but in other areas of HR and Talent Management as needed.
Thoroughly screen candidate backgrounds
Depending on the wage and role of an employee within an organization, the turnover costs to replace them can vary from 100 – 300 percent of their base salary.
Other costs to consider (not part of the '100-300 percent' conversation) when replacing an employee that leaves include:
Cost of off-boarding the leaving employee

—severance, continuing benefits, payroll etc.

Cost of hiring a new employee

—advertising the position, interviewing, background checks, hiring

Cost of onboarding the new hire

—training and management

Lost productivity due to seasoned employee leaving

—may take 1-2 years before productivity is caught up by the new employee
To help you avoid losing a new hire within the first 90 days on the job, the implementation of a simple background screen can go a long way in determining if someone is at risk of leaving.
Have a step-by-step onboarding plan
After a candidate has been officially hired, it's important that you have a step-by-step process moving right from the moment they sign the papers. Some areas of focus that should be part of the process include:
Workplace culture and business background

Business mission, objective, and projects

The team they work with

Workspace and equipment

Internal policies, documents and compliance

Job Trainings, internal trainings
Eliminate first day jitters for new hires
To help new hires on their first day, it's imperative that you make them feel comfortable and confident in their choice of working for you. Little things like computer logins, scheduled agendas, trainings and meet and greets for the first few days will help them to slide into the business and culture easier. When a new hire walks through the door on their first day, these items should already be ready to go for them:
Everyone in the office is aware and prepared to welcome the new employee—an email in advance should suffice

The new employee should have access through security at this point—make sure they are enrolled into the system and have their badge, access code, etc. ready

Make sure access to their computer is set up

Configure email accounts

Make sure all necessary software is readily installed

Phone system is set up with instruction on how to personalize voicemail at the ready

Overall logistics are ready—two forms of ID for paperwork, parking spot information, map of the campus, who they should be leaning on, etc.
Use onboarding surveys
Improving the recruiting to onboarding process should always be top-of-mind for you. What worked well for you during the process? What didn't work well? How was the overall employee experience? To find out answers to questions like this, you should be employing onboarding surveys to help improve the process over time.
According to Andrew Greenberg of Contract Recruiter, "Conducting onboarding surveys gives you the opportunity to understand what the candidates' expected of their hiring and onboarding experience with your company. Given the opportunity, new employees can let you see what makes them feel comfortable or uncomfortable, what makes them feel welcome and involved or the opposite, and where the process may have failed with inappropriate or boring content or activities. This information is important in improvement efforts and has the added benefit of making new employees feel you are listening to and valuing them."
Using Talent Management Software to Optimize your HR Processes
For all the processes mentioned above, there are cloud-based, automated modules, applications, systems and platforms that help to streamline and create efficiencies. The recruiting to onboarding process falls under the 'Talent Management' spectrum of HR Management.
Companies automating their recruiting, onboarding, performance, learning and succession processes can centralize their data to help build these initiatives stronger through reporting efforts and basic trial and error tactics. As these are built up over time, it will only improve an employer's image while also promoting positive office culture. This will showcase to current and prospective employees that your place of business is where they want to build their careers.
Author Bio: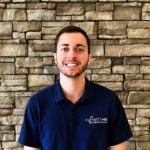 Ryan McCarty serves as the Director of Human Resources for Arcoro (BirdDogHR, and InfinityHR). He is responsible for all internal recruitment, employee onboarding and performance evaluations, benefits administration and company culture/employee engagement. Ryan joined the company in 2016.
Ryan is a SHRM-Certified Professional and is a member the Emerging Professionals Group in the CI-SHRM Chapter.
Ryan is a graduate of Loras College in Dubuque, IA and holds a double B.A. in Business Management and International Studies. He also holds an M.A. in Human Resource Management and International Relations from the University of South Dakota in Vermillion, SD.