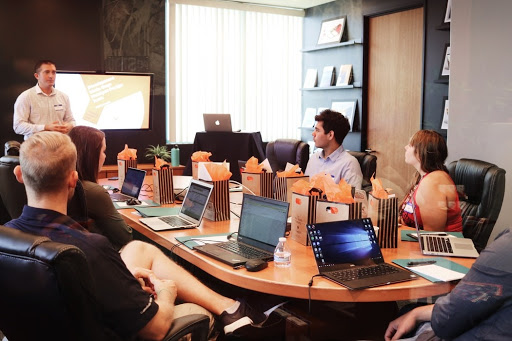 It's only fair to say the COVID-19 pandemic will have a lasting impact on organizations and businesses, especially how they'll be managing their workforce. However, we have seen drastic changes in technology and business processes, such as asking staff to work from home, shifting to full-time remote staff, planning how to enhance employee morale and wellbeing, and so forth. 
The future of work is a hot topic, and it's time to revisit this discussion. We know that work has changed dramatically in recent years, but what will the future hold?
 In this blog post, we'll explore both employers' and employees' perspectives on how the way people work will continue to evolve over the next five years. 
1. Employers will prioritize employees' work-life balance
Across the globe, employees have faced unprecedented personal and professional struggles over the last year.  This pandemic shone a light on everyone's personal lives and work-life balance, and employers have responded by leading initiatives to support employees in their personal lives. 
Companies have realized that supporting employees in navigating their personal and professional lives better leads to increased productivity and morale. Employees will not only be more demanding of their employers but also look for new ways to optimize the benefits and lifestyle they choose. According to Gartner's 2020 ReimagineHR Employee Survey, employers who support employees regarding their personal life experiences see a 17% increase in the number of employees reporting better physical health and a 23% increase in the number of employees admitting their mental health has improved. 
That's why 2021 will be the year where employees will demand more flexible hours, increased responsibility, and a greater say in what they do at work. It's imperative for employers to recognize their employees as individuals with unique needs; otherwise, the company is risking losing them. According to LinkedIn's research on 2020 Workplace Trends, 65% of millennials are considering leaving their current employer within five years because of lack of opportunity or recognition from management. 
Since companies can't afford to lose talented workers, many organizations have started giving "non-traditional" full-time jobs that offer flexibility and allow people to set their own schedules–think contract roles or part-time positions. One example would be Amazon Business' Flex Program: this program offers opportunities such as unlimited vacation days per year.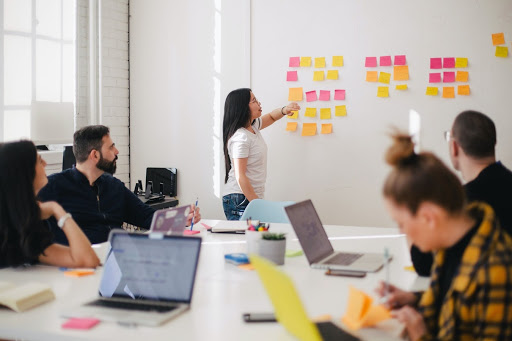 2. The existing gender-wage gap might not improve.
With all this discussion about equal pay, you would think there is now an even playing field, but data shows otherwise, with women still earning only 78% of what men do annually even when controlling for factors like age, occupation level, or education levels, the wage gap widens to 91%. 
What is the effect of the pandemic on the gender-wage gap? Will it exacerbate the gender-wage gap even further, or will shifting work perspectives narrow the gap? 
Emma Stewart of Timewise believes that COVID-19 might turn the gender pay gap even wider than before. The United Kingdom's Institute for Fiscal Studies (IFS) research has shown that mothers are especially vulnerable to losing their jobs and being furloughed; mothers are 47% more likely to have lost their jobs or quit, and 14% more likely to have been furloughed. 
However, there is a belief that the growing acceptance of flexible work-from-home initiatives might help women who might have opted to leave the workplace to continue to grow in their careers. According to Stewart, promoting flexible work as a gender-neutral practice will also "remove the perception of part-time being 'something for the women', and encourage more men to help even out the balance of responsibilities in the home." 
3. More companies will position themselves on ongoing societal and political debates
Employees today are more likely to work for organizations whose values align with their own. The pandemic has had a profound impact on many people across the globe, awakening deeper sensibilities, prioritizing work-life balance, and finding purposeful work in an organization that aligns with their own values. 
A study by Deloitte, for example, found that only 40% of millennials would consider working at an organization whose values do not align with theirs. 
To attract this new generation of workers who prioritize perceived organizational ethics over other factors such as salary or location, organizations must make sure their mission statement reflects those priorities. Examples include:
      Guaranteeing equal pay for all genders and races.

      Implementing paid leave policies comparable with competitors.

      Scaling back on lobbying efforts in areas like climate change legislation or public health care coverage.

      Adopting comprehensive sustainability strategies—including targets around environmental protection goals, emissions reductions, diversity initiatives/policies, and female leadership.
Such changes may be expensive at first but will likely have a long-term positive impact on the bottom line by attracting more skilled employees from a diverse pool that can only grow larger thanks to covid-19 victims becoming eligible for employment.
 4. Top talent is now available beyond urban cities
One of the most significant changes in hiring talent in organizations will be how states and cities will compete with each other to attract talent.
Work-from-home initiatives have enabled professionals to now work remotely, and outside of metropolitan, urban areas. Flexible work initiatives will reduce long commutes during rush hour traffic hours, and also reduce the risk of infection when crowds gather in public transport.
In the U.K., there has been unprecedented demand for properties outside of London, with a "race for space" driving up house prices in rural areas. The government's stamp duty cut has also further spiked demand for house purchases in remote areas, that provide greenery, space, and amenities for a healthy work-life balance.
New technology platforms like Traktion, a jobs marketplace for verified freelance marketing talent, has also flourished over the past year. The widespread acceptance of remote working and working with freelancers has led to an unprecedented increase in demand for flexible, on-demand talent.
The COVID-19 pandemic has disrupted global labor markets severely and has shifted the future of work. As we step into a new normal with easing restrictions, expect more remote work in place of in-office work, virtual meetings to increasingly replace in-person meetings, and for workers to be empowered to achieve their desired work-life balance.
Author Bio:
Stefan Bardega is the Chief Growth Officer at Traktion.ai (https://traktion.ai), the freelancing platform for digital marketing talent. Prior to Traktion, Stefan led the # 1 growth marketing agency in the UK, iProspect.