The internet era gives both employers and job seekers an incredible opportunity to make the recruitment process more efficient than ever. However, in times of information flood, it often becomes quite difficult to make the offers stand out. Let's see how you can make your job posting become visible online and become a true talent magnet!
SEO for HR
Nowadays, almost every company has its own HR department or HR recruiter. Even if the human resources tasks are being outsourced, companies often leave the recruitment processes inside the team. Creating, publishing, promoting open job postings can be a real struggle, especially taking into account the competition on the market & high expectations of possible candidates. The times where the detailed job description and the highest wage would win your candidate's hearts are long gone.
Almost 80% of job seekers use the power of the internet to find their dream job. While online job boards are considered an easy and time-efficient source of relevant job offers, candidates still find it hard to get to the suitable ones, with employers facing a challenge of a lack of adequate candidates for open posts. The answer to this problem may be a well-planned SEO approach.
How Can SEO Boost Your Job Postings performance on the web?
Search engine optimization is one of the elements that can not only help you with better efficiency of your job postings but at the same time can have a positive impact on your brand awareness. Properly planned SEO process contributes to your websites' better rank on Google – this makes your content more visible online, the company becomes recognizable and that improves its trustworthiness. The effect? People become aware of your company and are more willing to send their CVs and apply for your open posts. Let's take a look at what SEO for the HR industry includes.
SEO for the HR industry – elements
The SEO strategy conducted for HR purposes needs to be based on transparency and needs well thinking through. Let's start with the basics. Looking for a job, the first thing to do is type in the query to the search engine of your choice – that's what the whole SEO for HR will start with.
Keyword Analysis
Every strategy starts with finding appropriate phrases that your potential candidates would type into the search engine. The more specific, the better – overall keywords are popular, but the competition is also very high, so make sure to also choose from long tailed keywords that are more specific and, at the same time, less competitive. That's how you make your way to the top of Google SERPs.
With the right keywords, you can start optimizing your job posting!
Title
The very first thing that potential candidates will see after making a query. It should be simple, concise, and contain a keyword phrase that you chose during the keyword analysis. Users tend to click on the titles that seem attractive, so the professional formulated title will let you attract more people to your site.
Lead
After the title comes the lead. These couple of introductory sentences can really help you buy the user. Make sure it contains all the crucial information, briefly outline the job, and catches the attention. Here's where you can get really creative.
H1 and H2 Headers
At this point, the most important thing to remember is to put keywords in your headers. For example, if you want your job posting to be displayed in the search results for remote work Iceland phrase, you can't forget to put the phrase in the H1 and H2 headers, so make sure you're not lacking this.
URLs
Links that take users to your job postings should be simple and user friendly. The perfect situation is when the person interested in your link can easily remember it and it indicates what the offer is about.
Company description
You want your potential candidates to understand where they will be potentially working, right? Then, make them get to know your company a little better at the very start. Always make sure that the company description is updated and contains the keyword to be displayed at
Backlinks
A reliable and high-quality website that will link to your page will improve your website's position in search results. It's the key to effective SEO for HR specialists so, make sure that naturally and properly implemented backlinks are leading users to your job postings. This will help you promote your offer.
Now that you know what to pay attention to when optimizing your Job Posting for better results (and more candidates!), don't feel overwhelmed. There's a lot of tools that will help you with prepare a well-performing online job offer. Here's my personal TOP 5.
TOP 5 SEO Tools To Help You With Preparing Well-Optimized Job Posting
1.   Ubbersuggest Keyword Research Tool
Properly chosen keywords are the base for every SEO process, especially when you want to attract to the particular page or job posting. So, it shouldn't surprise you that the first place in this listing is taken by… well, keyword researching tool.
And not any keywords researching tool but one of the most popular and most used one – Ubbersuggest. The tool is available for the free – perfect option to do a quick analysis and research.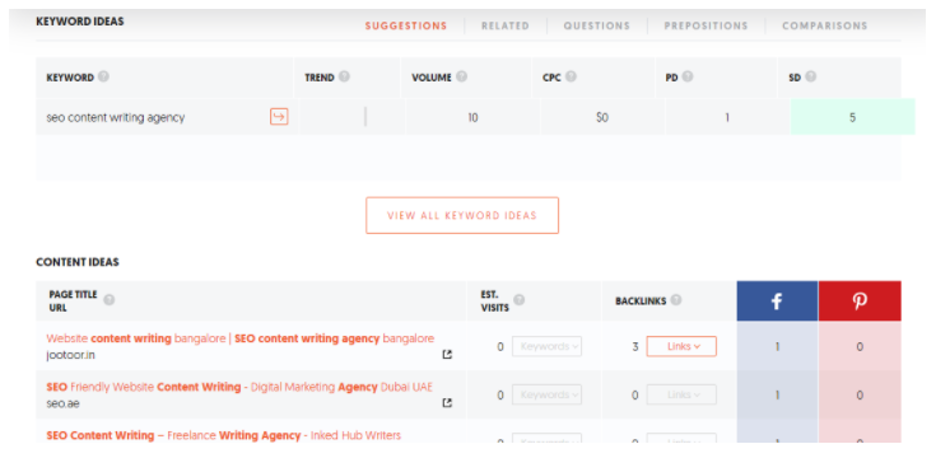 It provides you with information about the search volume, SEO difficulty, paid difficulty, cost per click for each keyword, and allows you to do a target location selection. What is more, with every search in Ubersuggest the tool suggests you what keywords you could add to your list and the ideas of content to fit the topic.
2.   Answer The Public
Another tool on the list works a little similar to Google's People Also Ask section (which also can be a great source of content ideas). Answer The Public, however, allows us to create questions about products, brands, services, or job postings and compare the results with competitor phrases. Thanks to this, you can come up with a more targeted and optimized topic for your search.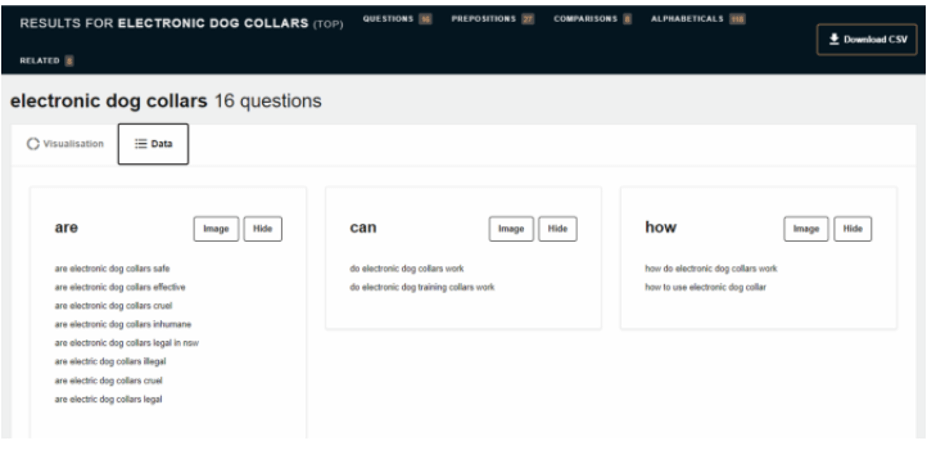 3.   Google Trends
The tool from Google's inventory that can be a handy one to help you make up your mind on one topic/ keyword, or simply give you an idea for new content. All this based on the specific topic's popularity in search results worldwide or sorted by a particular region.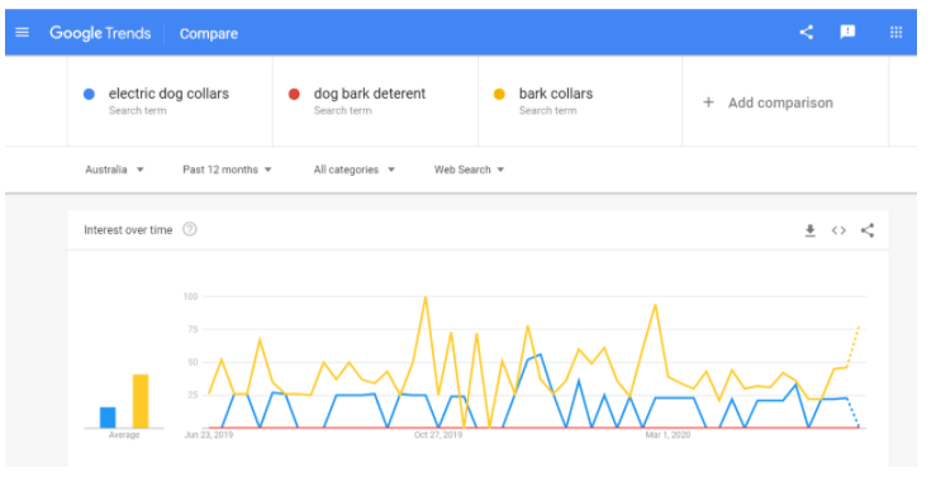 What is more, Google Trends results can be compared across different categories. You can even choose a search type you're interested in, like image search, web search, search within YouTube, and so on. Great way to analyze the possible effect of each keyword you're considering!
4.   IsITWP Headline Analyzer
Headline – as mentioned above, is the first thing to get the attention of a possible candidate to your job posting. That's why it's extremely important to make it as optimized as possible – so, why not have a little help on your side?
That's what IsItWP Headline Analyzer is for every person that tries to provide SEO focused content online. Basically, it will help you determine whether the headline you came up with is eye-catching and adequate, or not. It will use specific criteria for that, such as: overall score, word balance, word count, uncommon words, power words, common words, emotional words, headline length, sentiment, headline type & it'll show you how your headline presents in Google search results. Quite a bunch, huh? That's why I reach out to this tool so often!
This is how the analysis in this tool looks like: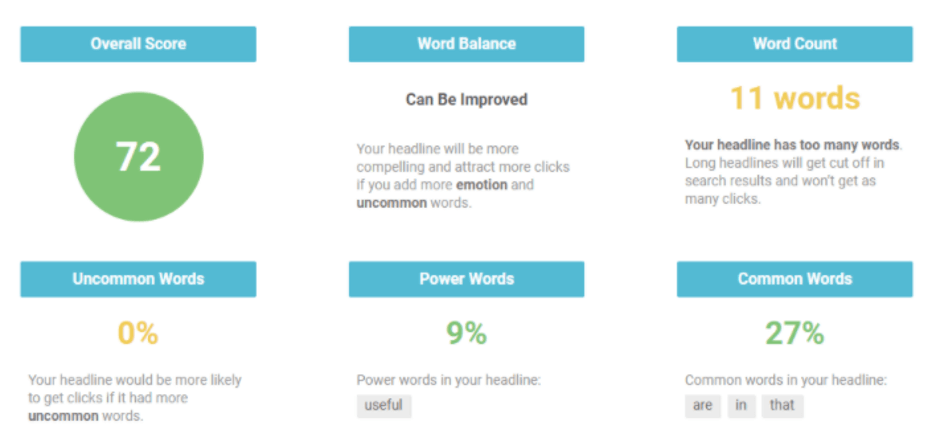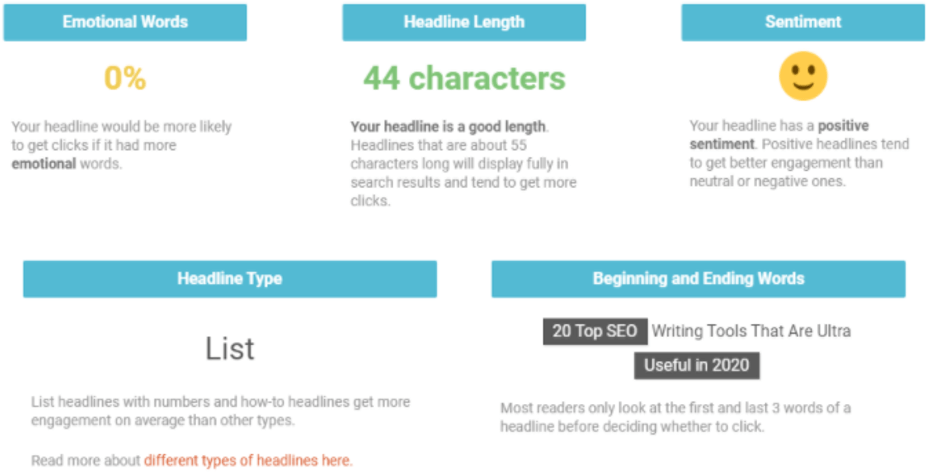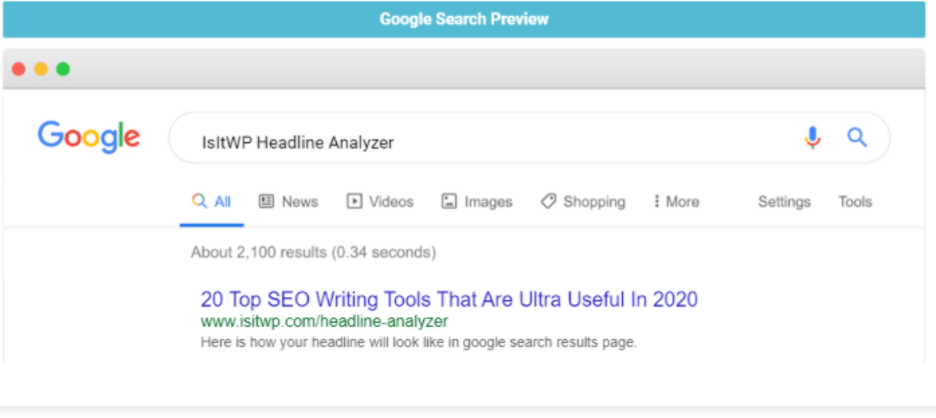 5.   Surfer SEO Content Editor
Last but definitely not least, the tool to help you do some digging into your job posting content and make it top-notch, all buttoned up with many well-working keywords. Surfer SEO Content Editor is one of the best, in my opinion, tools to take care of your content structure and proper search engine optimization.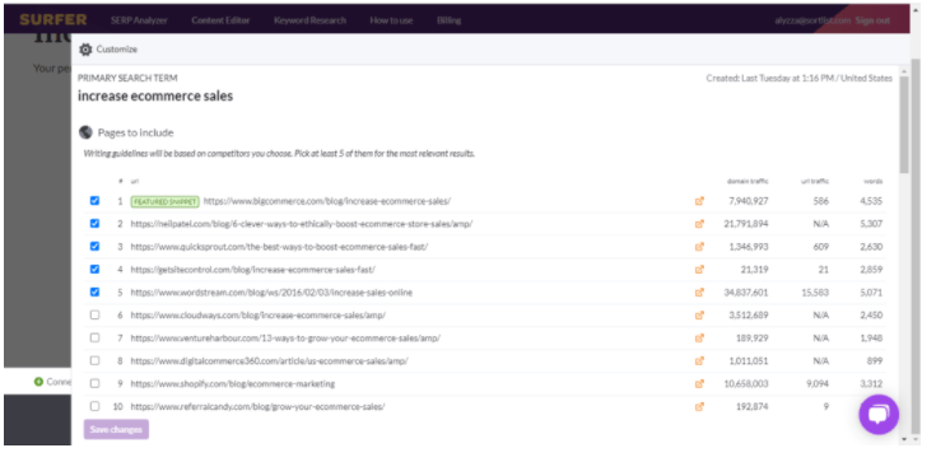 Basically, what Surfer does is giving you precise advice on how to beat your competitors – the top-ranking pages in search results. It gives ideas on how to come up with a better structure, pointing out the errors that occur in your text. The key elements it focuses on are:
Word count,
Number of headings,
Paragraphs
Bold words
Page speed
The cool thing about Surfer is also the analysis of the keyword density in comparison to the top-ranked pages. You can see exactly how many times each keyword has been used in your piece of content and what is the number that can make your content better ranked. Also, it suggests what topics you could consider adding to the content to make it more valuable for users. How awesome is that?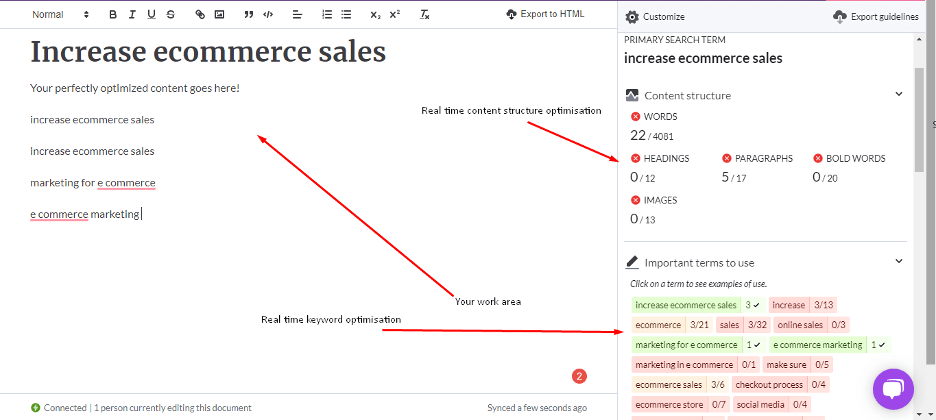 A Takehome message
As you can see, a perfectly composed job posting that offers your candidates the best working conditions and an endless self-development opportunity is often not enough to become a real talent magnet for your company. But, combined with proper optimization for search engines and making it visible on the web can do the trick. Remember, that the SEO process can be overwhelming but to properly optimized content you'll sometimes just need a couple of handy tools and you're all set! Good luck!
Author's bio:
Matt Calik – Head of SEO/SEM at Delante.
Technical SEO specialist experienced in creating scalable processes based on agile methodologies. Responsible for international SEO strategies. He has strongly analytical approach to online marketing supported by over 12 years of experience. Previously associated with IT, motorsport, tobacco, and financial markets. He has been building Delante for 5 years where he is Head of SEO and SEM department.