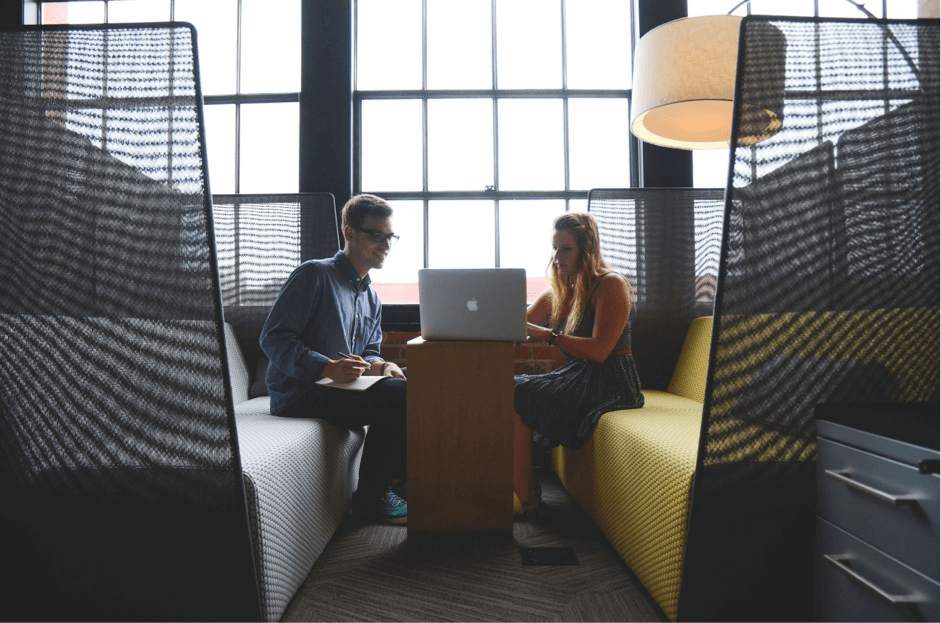 The success of a startup is often predicated on a few key decisions in the early days of the business. What should we call ourselves? How should we market ourselves? What is a realistic goal to aim for? Quite possibly the most important of these though is who should you hire first?
Businesses are built on and by their staff. You may have the grand vision, but they define your strategy and implement it. This is it's imperative your early hirees are perfect for your business and long-term aims. You don't want to be hiring a new team every six months.
A couple of years down the line you want people who have been there from the start and know the business inside out. Likewise, if you have to bring in temporary staff, you want to make sure they're a competent fit.
If you're a new startup hiring your first batch of staff, freelance or permanent, here are some key traits to look out for in applicants.
Self-employment experience
If you look at the statistics, your new startup is almost doomed to fail. Recent research has suggested that 90% of all startups fail, with the majority of that remaining 10% struggling to make it past the first four years. This is why, when recruiting, your business needs to bring in individuals who have entrepreneurial experience.
When recruiting, you want to look for applicants who have experience not only running their own startups and enterprises but working within businesses that see heavy traction in the market and demand both incredible dedication and intensity.
Don't look at someone who ran a now-defunct startup as a failure, but an applicant with unique life experiences.
Look for instances of young applicants who had side hustles. If they've managed a dropshipping business, for example, that can indicate an ability to spot key trends and build effective third-party relationships, invaluable skills for an e-commerce startup.
Meanwhile, an applicant who has developed a reputation as a micro-through-leader shows an understanding of not just their specialist subject, but how to create effective content and market themselves.
Startups rely on perseverance and a willingness to do things yourself. As an entrepreneur yourself, you should be able to recognize these trends. This kind of hiree needs to be someone who can handle the ground operations of the business while you manage the big picture.
Communication skills
When it comes to small businesses and even smaller teams, communication is essential. It may seem like great communication is easy to achieve in a new startup.
Your team is limited, working in a cramp office space with all the project management tools you could ever imagine, how could everyone not know whats going on? However, communicating tasks in an effective way that everyone will understand is much harder than it looks, and essential to get right early.
You need to bring people in who have worked in leadership roles before or show an ability to concisely communicate a message and task. In the early days of a business, everyone needs to pull together and put in maximum effort to push forward with key tasks. This is usually achieved through a clear set of instructions communicated effectively.
Communication isn't just about creating a dialogue, but understanding how to speak to fresh starters who may not have industry experience, but are perfect for molding. It's about knowing which channel to use to set a task, as emails may not be read and staff needs certain tasks explained to them.
Great communication skills aren't always instantly recognizable. Someone may be a confident speaker, but unable to communicate the requirements of a task. Whereas the best communicator your business will ever have may not come across that way on their application, but write elegant company emails that galvanize the team.
An innovative culture outlook
It cannot be understated how important a great company culture is to startups. In these difficult times where businesses have been forced to work remotely, we're seen first hand how a great community feel can help your business thrive through unpredictable conditions.
The companies that are thriving not only have the most transferable operations but a passionate team who look out for each other and the wellbeing of the business.
You should look for applicants who display innovative ideas for improving company culture. This isn't a trait you should make exclusive to the HR arm of the business. Your entire initial team needs to set the precedent for a truly unique culture. This means more than hiring people who will lift simplistic Friday afternoon ideas from their old jobs, but rather bringing in applicants who are committed to making your startup a fun, fair and equal place to work in ways you could never have imagined.
Startups need to be spaces where anyone can succeed with talent and dedication but also set the standard for what employee life can look like in the 21st century. With work taking up so much of our lives, creating a community within your workplace is essential.
While later down the line you'll want to hire staff who fit the culture of your business, in the early days you should look for fresh ideas as to how to create a truly different atmosphere from your applicants.
Industry connections
As the old saying goes, it's often not about what you know, but who you know. In the case of hiring, it's also about who they know.
Now, we're not telling you to solely hire staff based on their friends, colleagues, or people they've previously worked with. However, you should consider this when working through a group of applicants. Meeting and working with the right people in the early days of your startup is essential.
It can help you break that key business deal, get you five minutes with great clients, and expand your business in record time. Making one of your early hires someone who can not only bring clients and business across with them, but open doors for expansions into new ventures is essential for varying your output.
People are always more than who they know, which is why this should only be a trait you look out for alongside a competent skill set and a strong work ethic. To hire someone solely for their contacts and then find out they're not fit for the role and have exaggerated their connections are doing more harm than good to your business.
Truthfully, there are lots of factors you should look for in what will probably be the most important set of hires in your business's history. These are great starting points to check alongside your own gut feeling for a hiree.