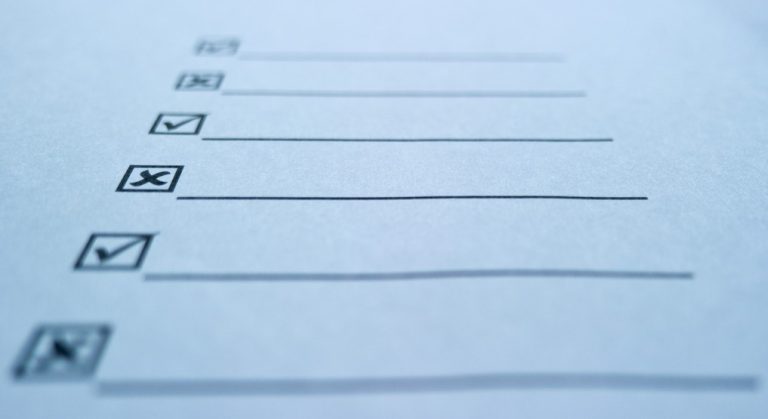 With new regulations and updated industry standards being enforced on businesses, compliance management becomes a necessity for all enterprises. This comes at a price, though, because now organizations have to double check and even triple check spreadsheets to be confident they match the new compliance requirements.
Cybersecurity analysts have come up with detailed research findings:  For organizations to mitigate the possibility of a data breach, the data environment and control effectiveness both must be reviewed. A common mistake that most organizations make is letting their departments work independently. Information ends up being piled in individual departments, and it becomes very hard to maintain up-to-date and accurate information.
Creating an Effective Corporate Compliance Program
If you want a team that is dedicated to overarching legal and industry requirements, then you must create a corporate compliance program. Traditionally the Chief Information Officer (CIO) or Chief Information Security Officer (CISO) used to work with compliance officer, but times are changing. Now, for maximum efficiency, you have to create cross-departmental communications within your organization. With time, your business will start to use more Software-as-a-Service (SaaS) platforms to facilitate numerous operations, and you will require more internal stakeholder discussions.
A good example is how different departments will execute their tasks. The human resources department, for instance, may employ many SaaS platforms to facilitate their operations, like tracking the number of hours spent by employees working. At the same time, another department, like marketing, could be making use of a social media scheduling platform, as well as a contacts database platform. When you involve these different platforms within your organization, the compliance risk increases tremendously. This brings up the need for a corporate compliance program so that you can have an interdepartmental team that can log all assets.
Creating an Effective Risk Management Program
After building a working team, it's crucial that the organization brings everyone together to go through the risks that respective assets bring. When it comes to creating an effective risk management program, you must take into account two areas. One is the digital assets that can be breached and the other is the impact of the potential information breach.
First, you need to create a catalog of all digital information assets. Whether it's the systems and networks or the applications and software, everything must be accounted for. The next step involves going through the information stored, transmitted, and processed by each one of those assets. It is worth noting that the information types your digital assets interact with can change the risk level associated with them. For instance, depending on the regulation or standard to identify, information can either be as singular as an IP address or as multivariate as birth date, name and so on.
How to Effectively Manage Vendor Risk
Now, with the increased use of SaaS services, vendor risk becomes another nightmare that organizations have to deal with. Some regulatory compliance requirements like the New York Department of Financial Services (NY DFS) Cyber-Security Rule and the General Data Protection Regulation (GDPR) prioritize on securing supply chain security monitoring.
Once you decide to monitor your vendors, the amount of documentation needed to come up with an effective compliance program increases tremendously. It is, therefore, your liability to ensure all your vendors are cataloged—both human and digital. Here are a few tips:
Make sure your internal stakeholders know what is required of them in overseeing their vendors
Make sure vendor accessibility and authorization to systems, networks, and software is documented
Ensure an updated list showing effective monitoring over their controls is maintained, as well as being up-to-date with any security updates offered
Review security controls, document responses to questionnaires, and go through both internal and external audits
The above work should include documentation from the vendors stored in a single location.
Reasons Why Spreadsheets are an Inefficient Compliance Management System
When any business is in the starting stages, it uses just a few integrations. If you started tracking your cybersecurity compliance as a new business, you may have done so using a spreadsheet. Being a small business just in the initial stages of growth, you were limited with funds and spreadsheets (being simple to use and cost-effective) were the perfect choice for you and enabled easier documentation of your controls.
However, with time you become over-reliant on SaaS providers and before you know it your business had scaled. The spreadsheets become longer. As more and more vendors were used, additional tabs were created on the spreadsheets, and as more workers were employed, more people worked in the same documents.
Moreover, with cloud drives, only the recent data is added, and that becomes quite hard to track mistakes. Comparing the business document histories becomes a challenge. It gets hard to determine whether reviews were effectively managed. Updating controls like security patches get hard to adequately document, and with all this hassle, you end up wasting a lot of time. Even worse, you put your business at risk.
With spreadsheets, auditing becomes a time-consuming activity as the auditor tries to understand the messy historical documentation and prove that you have done a good job with controls.
With a GRC software, all this hassle is eliminated. It takes away the compliance management stress. It offers you a single source where you can access all your compliance management needs. The ideal GRC platform is easy to use and allows you to create role-based access to your business documents, thus eliminating any errors and ensuring that each information only gets to who it is intended to. With good GRC software, HR should be able to easily access the information required regarding job roles and functions, and marketers only get to access what relates to their position. Above all, it helps you save time and money while responding to auditor requests and during audits.
Author Bio
Ken Lynch is an enterprise software startup veteran, who has always been fascinated about what drives workers to work and how to make work more engaging. Ken founded Reciprocity to pursue just that. He has propelled Reciprocity's success with this mission-based goal of engaging employees with the governance, risk, and compliance goals of their company in order to create more socially minded corporate citizens. Ken earned his BS in Computer Science and Electrical Engineering from MIT. You can learn more at ReciprocityLabs.com.