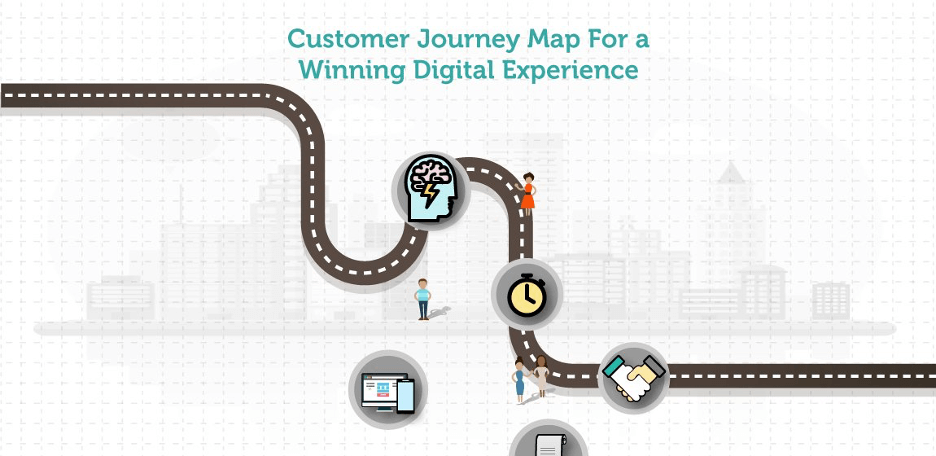 Ever wondered why despite having great ideas at their core many digital products, websites, and other online service offerings fail to resonate with their target audience? This is because these ideas may be lacking a cohesive and direct understanding of end to end customer experience.
Fortunately, by crafting a "customer journey map" that covers each and every step of interaction of a customer with your digital product, you can ensure that your digital products and services always meet – and exceed – the needs and desires of these online consumers. Here's everything you need to know about enacting this vital customer experience strategy.
What is a Customer Journey Map?
Instead of jumping over to the creation of a customer journey map, it's a better idea to take a moment and introduce you to the basics of what and how exactly the planning tool works.
"A customer journey map tells the story of the customer's experience: From initial contact, through the process of engagement and into a long-term relationship." – Paul Boag, CMO Digital Forum.
As Paul Boag states, the customer journey map is all about laying out a complete and thorough review of end to end customer experience across multiple channels and touch points. From discovering your website or app, to engagement and eventual purchase or conversion, every crucial step can – and should – come into focus at some point.
 Going a step further, the customer journey map also gives the ability to identify key interaction points that customers have with your business. Each of these touchpoints can then be broken down to uncover the end user's motivations, feelings, and even concerns as they relate to this unique interaction with a product or service.
Benefits of This Planning Tool:
Certainly, committing to a planning project of this magnitude isn't something that a business should do on whim. Fortunately, Answer Lab's Elizabeth Walther Shelly points to five key benefits that brands from any industry can look forward to as a result of successfully enacting this approach. These benefits include:
Creating a Clear Path to Improvement– The customer journey map – often presented as a handy one-page visual – helps reduce obfuscation and ensure that everyone within the organization has a keen understanding of the current customer experience and how best to improve it.
Seeing the Process from the User's Perspective– Development teams sometimes fall into narrow views of a digital product, so this tool helps widen the viewpoint of all involved, promotes large-scale goals, and encourages broader thinking from the entire team.
Uncovering Previously Obscured Touchpoints– Not all touch points and issues that lead to a consumer seeking out your brand are readily apparent. So, having a customer journey map on your side illuminates points of interaction that previously went unattended.
Understanding the Interaction Between Key Decisions and Emotions– Consumer emotions impact how these customers travel down the path to a conversion, so having a customer journey map on your side serves to spotlight these crucial motives and draw connections with audience actions and trends.
Learning More about Each Segment of End Users– You can never have enough information related to your target audience, so tapping into the advanced segmentation and insight that comes with this process is a welcome boon for organizations of all shapes and sizes.
With these benefits leading the way, Forbes magazine's Edo Nagid-Brener points out that it makes plenty of sense why over 80 percent of all companies are mapping out the customer journey in some way, shape, or form.
Quantifying the Impact of the Customer Journey Map on Customer Engagement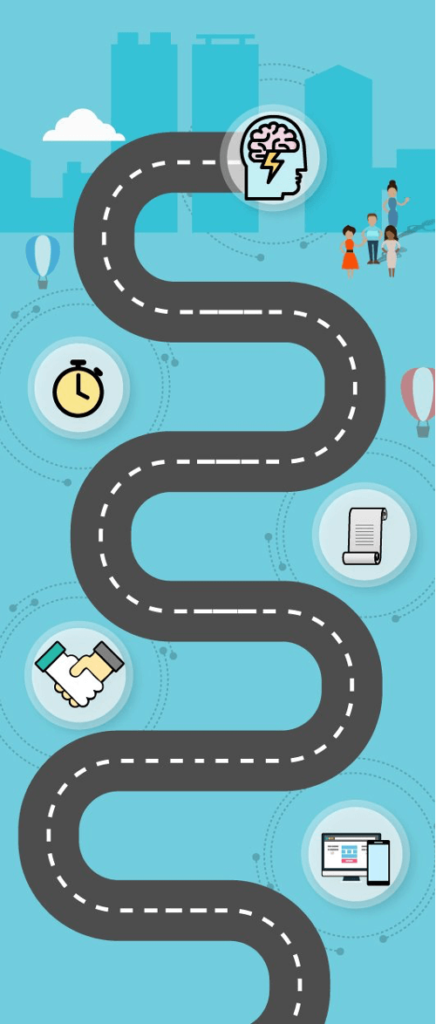 From a more tangible perspective, developing a customer journey map can also generate significant gains in the realm of not only customer engagement but also in-house efficiency. David Rich of ICC Decision Services notes that retail outlets can enjoy the following three major benefits by enacting this approach:
Improved Operational Efficiency– The cost of delivering new services without a focus on customer needs can result in unforeseen increase in expenditure. So, mapping the customer journey helps sift through this uncertainty and ensures that your organization always makes the right operational choice.
Increased Internal Coordination– Companies, both large and small, face internal coordination issues. Having this map handy allows for increased cooperation between departments and a more efficient business process.
New Ways to Differentiate the Brand– A deeper understanding of the customer experience provides your brand the ability to continually find ways to differentiate itself from the competitors and meet the needs of its target audience.
As these points show, a comprehensive customer journey map serves as the conduit for a deeper, more meaningful, and prosperous relationship with the people who matter most for your business.
How to Create a Customer Journey Map
Now that you understand what a customer journey map is and how your brand stands to benefit from this tool, it's time to start talking about developing a map of your own. To undertake this endeavor, UX Mastery's Megan Grocki suggests breaking down the "must-have" components that go into a customer journey map, then following a series of iterative steps that refine and develop this asset.
"Must-have" raw components that need to fit in the process at some point include:
Personas – Fictional characters representing the needs, goals, thoughts, feelings, expectations, and pain points of your various audience segments.
Phases– The phases (awareness, decision-making, purchase, renewal, etc.) of the customer experience of the timeline during which a relationship with your brand occurs.
Touchpoints– Consumer actions and interactions that relate to your organization.
Channels– The apps, call centers, websites, and other channels in which these touch point interactions take place.
Emotion – Feedback that illustrates frustration, anxiety, happiness, etc. from your audience.
Once you've gathered these raw components, it's time to start formulating the actual customer journey map. According to Grocki, doing so requires a commitment to an in-depth and iterative five-step process:
Review Goals– What do you wish to accomplish from enacting a customer journey map? This can include goals that are both brand-wide and product-centric.
Research – This is where the "must-have" information comes into play. Without relevant consumer data – both of the qualitative and quantitative nature – making sound decisions and garnering accurate insights into the customer's mind simply isn't feasible.
Empathy Map – An empathy map is the basic outline of your consumer profiles and how these representations interact with your brand in a variety of scenarios. Think of this asset as a "rough draft" that serves as the foundation for your customer journey map and gives you a well-rounded sense of the customer experience.
Sketch the Journey – This is when all of the ideas, data, and information come together. As you layout the touch points, timeline, emotional highs and lows, channels, and everything in between, don't be afraid to move away from the strict left-to-right visualization. There is no set way to express this journey. So, focus on crafting a representation that makes sense for your brand and its customers.
Refine and Digitize– A strong visual that can be shared with your team of digital product developers and in-house departments ensures that everyone is on the same page and working with the accurate information.
Share and Use– Put this insight to good use across a variety of channels and platforms as your organization enhances and improves its arsenal of digital products, domains, and other virtual assets.
Conclusion
By now, you've probably figured out that channels and touchpoints of interaction are a major piece of the customer journey map puzzle. Once you do start refining these touchpoints and crafting your customer journey map, there's nothing wrong with placing an emphasis on the points that relate directly to the benefit of your customers and the enhancement on the value to your business. Hence, it's only natural that these points of interaction receive the maximum attention and maintain a place of prominence in the development of this tool.
At the end of the day, creating a comprehensive and accurate customer journey map is a highly complex affair. From garnering information about the pain points and avenues of interaction with your audience, to incorporating the emotional factors that influence the decisions of these consumers, your development experts need to have a high level of commitment to the process.
If you're able to embrace this challenge and put to good use what you've learned here, there's nothing that can stop your business from crafting a customer journey map that rightly represents the consumer path to a conversion and highlights optimization opportunities.
Author Bio: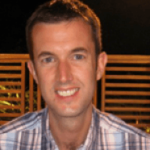 James Wilson is a seasoned Content Writer at Net Solutions, New York – UI UX Design Company  for ten years with an expertise in blogging, writing creative and technical copy for direct response markets as well as B2B and B2C industries. Born and brought up in New York, James holds a bachelor's degree in English Literature. He has worked for industries like IT, software product design and development, Lifestyle, among others, and written some great insights on technologies like user experience design, mobile app development, eCommerce, and so on. Besides his technical background, In his free time, he is not very disconnected from the digital – he loves to binge-watch Netflix.