Content marketing really works. It is an effective strategy that generates a lot of leads and conversions if planned correctly. Conversion rates are nearly six times higher for companies that invest in content marketing than those who don't.
Many big brands invest a lot of money in this form of marketing. However, you don't need to. It is possible to create stellar content for your website without hiring a company.
This article includes the dos and don'ts that will help you create great content for your website. These tips will help regardless of whether you want to create a blog post or website copy.
1. Don't Plagiarize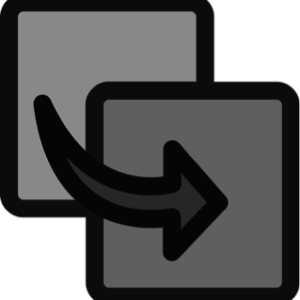 This is the most important rule of content creation. Plagiarizing is the fastest way to lose credibility and lose ranking on search engines. Google and other search engines are coming down hard on duplicated and copied content.
Major algorithm upgrades like Panda are specifically created to weed out copied content.
It's not enough to avoid copied content; you need to avoid spinning content as well. Just changing the order of words and structure of sentences won't do. You need to absorb all the information during research and write your own content.
2. Do Create Long Form Content
Google requires 300 words per page at the minimum to rank a website but that isn't enough in most cases. In fact, some studies show that even 1,000 words aren't enough to rank a website high on search engine results pages.
It is a good idea to create content with more than 1,000 words if you want to rank high. Anything between 1,600 words to 3,000 words will enjoy a good place on the SERP if it is written well. But make sure the content doesn't have too much filler words and paragraphs to reach the word count.
3. Don't Make it Too Complicated
Complex technical terms, long sentences, dense paragraphs, and four-syllable words don't make for a pleasant reading experience. Most audiences online will only skim the content. They don't want to spend too much time on a single article.
Keep the paragraphs and sentences short. Make sure the content is readable and straightforward. It is also a good idea to use a larger font that is easier to read instead of something compact. If you enhance the reading experience, more people will be drawn to your content.
4. Do Write For Your Target Audience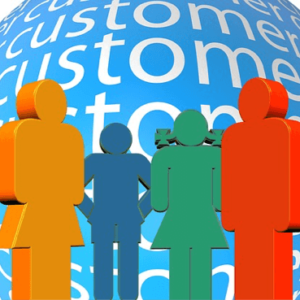 It is important to create content that appeals specifically to your target audience. For example, you shouldn't write how millennials have killed grocery stores if your target audience comprises primarily of millennials. This will only serve to alienate people you want to attract.
Conduct thorough reach on your target audience to understand their needs and requirements. Make sure you understand their common concerns and pain points. This will allow you to choose the right topics and write the most appealing content.
5. Don't be Bland and Without Personality
People want information but they don't necessarily want to read a textbook. Content creators must insert their unique voice and personality into their content to make it stand out.
Use a casual tone, insert from jokes, be sarcastic, and present real-life examples that will allow people to connect with you. These factors make online content appealing and will encourage people to stay on the page. Modern readers have a short attention span of around 8 seconds.
If your content has a sparkling personality and is witty, it will bypass the problem of a short attention span and retain a reader's interest.
6. Do Use Bullets and Numbers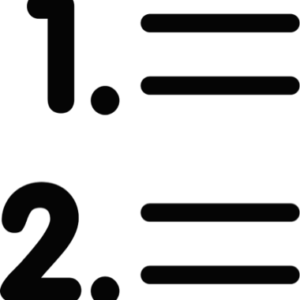 As mentioned before, modern readers skim and most have a very short attention span. Because of this, they prefer content that is easy to scan. In order to make your articles more appealing to them, makes sure your content has:
H1 and H2 headlines
Subheadings in bold
Bullet points wherever applicable
Highlighted keywords and phrases
Numbers and facts wherever applicable
These features will allow readers to scan the article quickly and still understand the gist of it.
7. Don't Use Copyrighted Images
This is a very common mistake and can place your website at risk. It is easy to perform a Google Image Search to find images to accompany your content. Unfortunately, many of these images are copyrighted and require either permission or full credit.
The best way to avoid it is by creating your own images and graphics. Unfortunately, this can be a bit expensive and time-consuming. The other alternative is to look for royalty-free images. There are many websites like Pixabay, Pxhere, Adobe Stock, Shutterstock, etc, that can provide royalty-free images.
8. Do Include Call To Action
A call-to-action is the bridge between content marketing and conversions. You need to make sure you have a clear CTA in the article if you want readers to take any kind of action.
There are many ways to include CTA in your content. You can add one at the end of the article, include a scroll-triggered form, or place a button on the page. Make sure the CTA is clearly visible and optimized.
9. Don't Forgo Research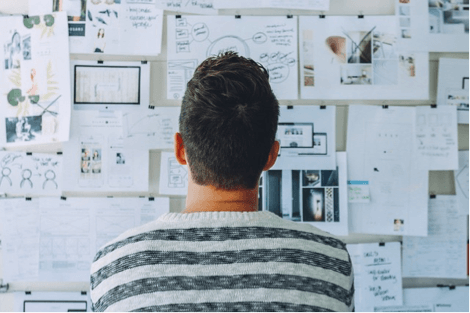 Some content creators forego research entirely because they believe they understand the topic at hand well. Unfortunately, this isn't a good idea and can lead to misinformation.
Consider research an opportunity enhance your knowledge while ensuring your audience get the most accurate information. Without research, you might provide faulty or outdated information.
10. Do Double-check Before Publishing
You should publish content that is riddled with mistakes. Even the most proficient writers are like to make mistakes. That's why it is important to check every piece of content carefully. Make sure you have another set of eyes on the content as just scanning it yourself isn't enough.
These simple and straightforward tips will help you create stellar content that appeals to your target audience. If you're not certain about your content creation skills, you can always hire a writer at an affordable cost.
Author Bio:
Ayushi Choudhary is a Jr. Content writer working with Ranking By SEO. In her corporate life she write many blogs and articles on SEO, Link building, SMO and many more.