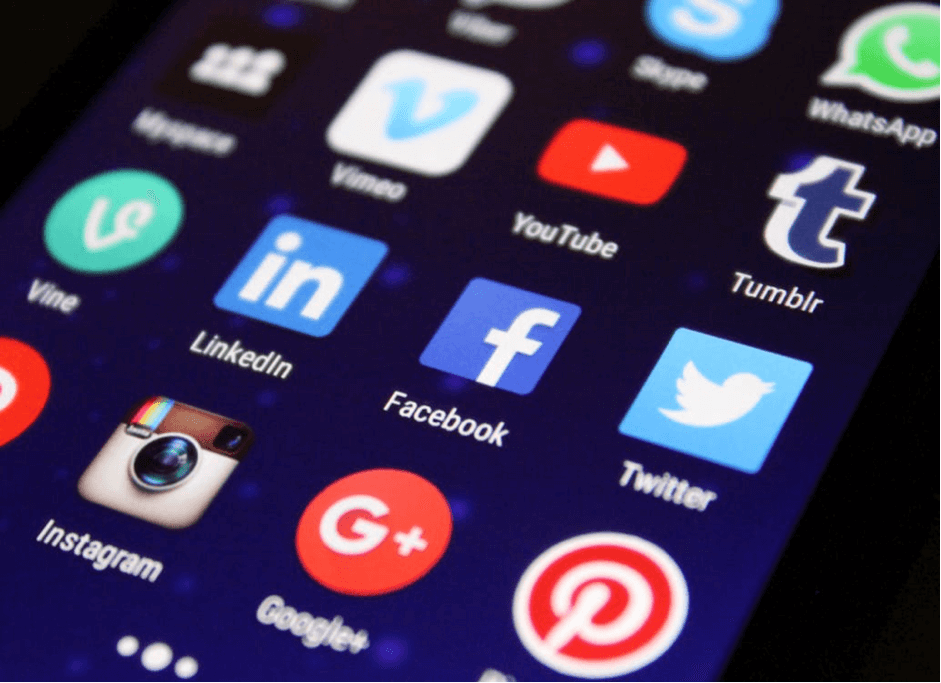 Every business needs a steady flow of leads. In the online world, there are a number of areas you can focus on to generate new leads usually via SEO or PPC campaigns which are the most popular routes.
These routes are highly competitive, expensive and depending on your industry highly saturated. The cost per acquisition could be huge. You could end up paying more per lead than it cost you to acquire them.
So, what do you do? Hope for the best and still run these campaigns? OR is there a better option?
Thankfully there is. It's a hidden gem that's highly underrated and underused. It's called LinkedIn.
It's perfect for businesses, consultants and freelancers to generate B2B leads.
Why LinkedIn?
LinkedIn is very unique. It's unlike other social platforms in the sense that it has a very specific user base. They are professionally educated affluent users who are actively looking for solutions in their niche.
Recent statics show that LinkedIn's user base is now at 630 million users worldwide. That's up by 30% since 2014.
Of those 630 million users more than 45% are top-level management i.e. directors, CEO's. The decision makers! Half of your job has already been completed for you.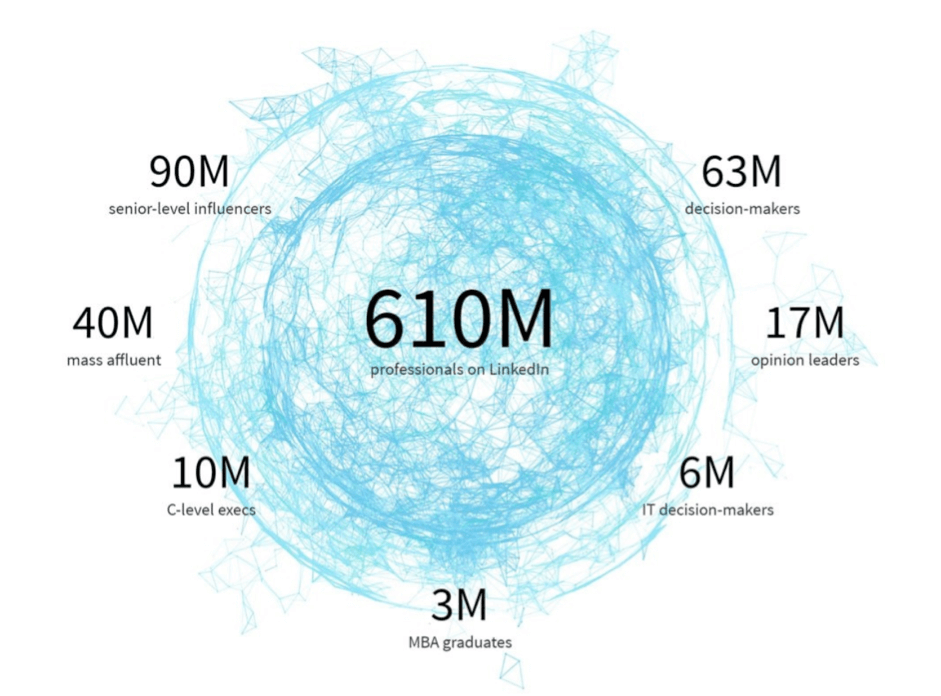 Gone are the days when LinkedIn was used simply to upload your CV and look for a new Job. Although recruitment is still an essential part of the platform it is now predominantly used by decision makers looking for business solutions.
LinkedIn is considered the daddy when it comes to lead generation. It blows its competitors out the water taking a massive 80% share in the B2B lead gen field:

How you can leverage LinkedIn
Firstly, you need to understand the approach to take when using LinkedIn. You cannot use what we call the 'shotgun' approach whereby you send out connections to anyone and everyone in the hope of landing a lead!
If you're an existing user of LinkedIn, think about how many times you have been asked to connect to someone only to accept the connection and then receive a sales message straight away?
Let me take a wild guess here. You simply ignored that message, didn't you?
You cannot behave like a spammer on LinkedIn. You need to take a more targeted and personal approach to establish a relationship with a potential connection before going in for the 'kill'.
We'll call this the 'sniper' approach.

SO how do you get started with the 'sniper' approach? The following elements need to be addressed before you start reaching out to potential connections:
What is your key product/service?
The perfect LinkedIn Profile.
Identify potential connections.
What product/service are you offering?
Identify who your ideal client is. What common problem are they experiencing? How you can address that problem by providing a solution.
Although you may offer a wide range of services or products you should focus on a specific area and service.
As an example, if you're a consultant or freelancer you may offer web design, SEO, PPC, outreach etc. to all types of businesses like lawyers, doctors, dentists etc.
Your profile needs to show that you're not a 'jack' of all trades but that you provide a specific product/service to a niche industry. That may be PPC services to rhinoplasty surgeons.
This will ensure that when you eventually reach out to those types of connections your message will be well received.
All too often LinkedIn profiles are set up and tailored to accommodate all your product/service offerings to every possible industry type out there. That will hinder your chances to successfully build a relationship with your ideal client.
The perfect LinkedIn profile
As we discussed your LinkedIn profile needs to be spot on. It needs to show that you're the expert in a specific area providing a specific product or service.
Ideally, you should have a premium LinkedIn account. Some benefits of having a premium account will enable you to connect with 3rd connections, receive InMail messages and to also manage those connections effectively.
It's not a requirement and you can use the standard account but having a premium account will help in the long term.
Start off by ensuring the basic settings and elements of your profile are set correctly:
Profile Image – Take a profile image of yourself preferably with a suit on and showing your great big smile. That will show potential connections that your approachable and ready for business. Also, try taking the picture without any distracting backgrounds.
Profile Title – This is a big one. A lot of profile titles are generic. Tailor yours to the specific product/service you can provide i.e. I help rhinoplasty surgeons acquire new patients. It's specific and focused on your ideal client's pain point: to acquire new patients!
Profile Summary – LinkedIn only provides you with a certain amount of wall space to sell yourself in the summary before you have to click the 'read more'. This limited wall space should be used to further enhance the information you provided in the title. Try and include your ideal client list and specific products/services you provide but keep it human readable and friendly.
Your Experience – Here you can list out all your experience. Keep each experience set focused on a specific product/service and industry. You can have as many of these you need. The benefit of this is that it will tie in with your title and summary but also gets picked by LinkedIn's own internal search engine. It works much like Google's search engine but for LinkedIn profiles. It will take the information you provide in these areas to suggest you as a connection to matching profiles that will be your ideal client!
General Settings – Make sure the visibility setting is set to everyone. Allow everyone to connect with you and also send you InMail messages. This ensures the whole of the LinkedIn platform is open to you. It will show potential clients that you are ready to do business.
In summary, your profile needs to show how you can help a potential client with their problem. That you professional, yet friendly and open to connecting with. Your experience will also sell your skills and show that you're an expert in your niche.
Lastly, add in keywords to each of your profile sections but don't get spammy! If done correctly LinkedIn's internal search engine will match and suggest your profile to profiles that are your ideal prospect. Let LinkedIn do the hard work for you!
Identify potential connections
LinkedIn has over 600 million members in over 200 different countries around the world. Each one of them has been indexed, every piece of data, the job titles, where they live, hobbies, where they went to school, companies, their industries.
All of this data is searchable and discoverable inside LinkedIn using its search engine. LinkedIn is like a version of Google Search but for lead prospecting.
You can leverage the built-in LinkedIn search engine to find your ideal prospects. If you're using the premium version, then you will have all kinds of filters to narrow down on your ideal prospect.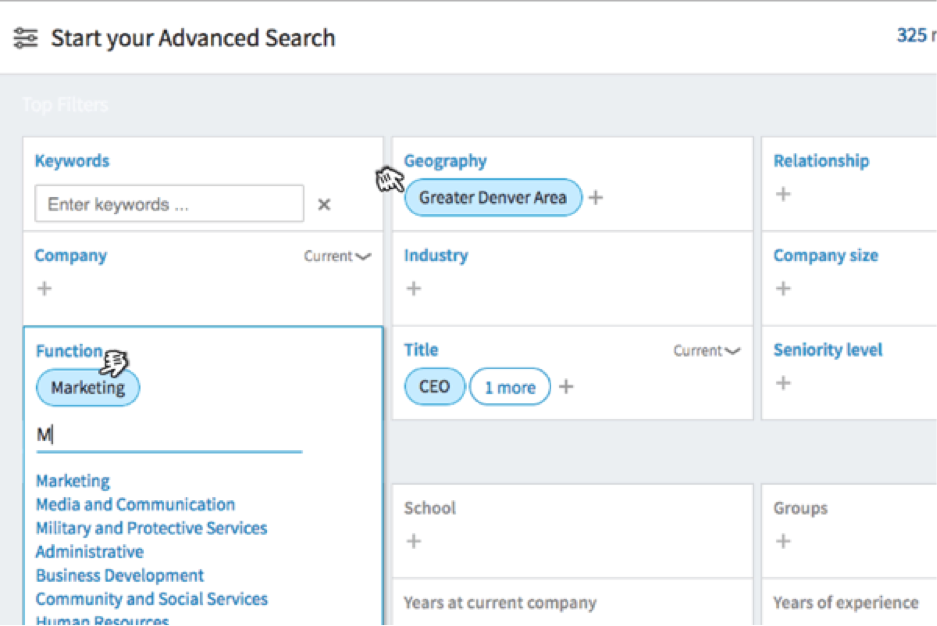 The standard version is similar albeit with a limited number of filters.
Use these filters to find your ideal prospect OR you can use boolean searches and specific modifiers to help you find results more closely related to the types of prospects you need to find.
Examples of these types of searches are:
Quotes: "product manager"
And: "customer service" AND software
OR: customer service OR "customer service" OR technical support
You can find a full list of the types of searches available from the official LinkedIn support page.
You can use these in combination with the available filters to find potential prospects to connect to and build a relationship with. Of course, all with a view to eventually pitching your product or service.
Have a good play around with the different search types you have at your disposal and when you're comfortable to take the next step: Connecting with potential prospects, warming them up and then going in for the kill.
Connecting with Potential Prospects
Now that you have a good client facing profile and you can search for your ideal prospect its time to put it all into action.
For this, you're going to need a piece of content that you have created specifically targeted to your prospect's industry/niche.
This is something that you're going to eventually provide freely to show them you're an expert in their industry but to also gain their trust and earn their time.
When creating this content ensure that you have a clear CTA (call to action) that they will need to take. This will take the prospect through your sales funnel where you will work your magic to convert them to a paying customer.
The content itself can be an existing blog post, a webinar, PDF or even a post on LinkedIn. You just have to ensure the CTA is included and it takes them towards your sales funnel.
Once you're armed with this awesome piece of content these are the simple steps you are going to take to generate leads via LinkedIn:
Use the Search – Search for your ideal prospect using the filters and Boolean searches as discussed earlier. Be specific in your search and focus on that ideal client.
Connection Request – This is an important step. Don't simply click on the connect button. Be personal in your approach. Spend a couple of minutes studying their profile. Find out where they went to school, studied, worked, their hobbies etc. Find that interesting piece of information that will allow you to personalize your connection message. As an example:

Hey Neil, came across your profile here on LinkedIn. I was intrigued and curious to know how long you have worked as a rhinoplasty surgeon? I see that you dd some work on that big Hollywood star?

Warm up message – When your prospect connects with you, send them a friendly message. Don't immediately send a sales related pitch. 99% of the time your prospect will disengage with you immediately. What you want to do is ask them a follow-up question about there job, hobby or whatever best relates to your initial message. Then after you have done this in the same reply you can ask them if they would be interested in a free resource that could help them out. Don't send them for anything yet. What your doing is asking them for permission to send them this resource.
Warm up Response – If they respond with a 'yes' they are interested then send them a link to your free resource.
It's that simple. Once your prospect has been sent the link to your resource, the content, if you created it properly this will take over and funnel them through to sales process.
This may be an oversimplified process but with a little common sense applied it will work superbly!
Tip: Ensure your content is created to your prospects exact niche and identifies a problem they may be experiencing. Talk about how you can remedy that problem with your own unique solution. If you have done your job right this will take them through to your funnel.