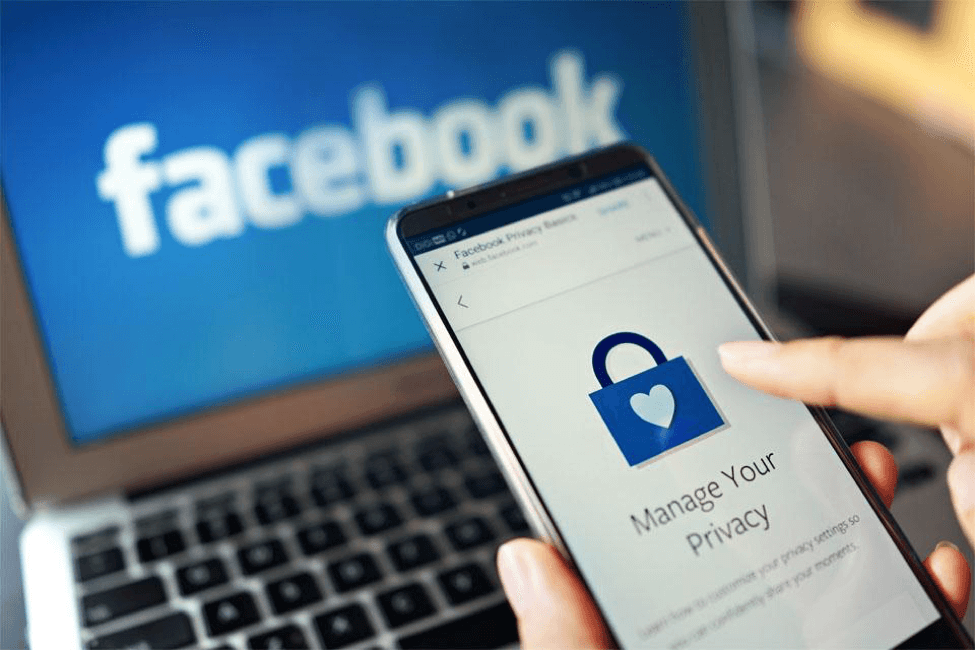 82% of social media users are concerned about phishing and malware, while 68% are particularly worried about their privacy and security on Facebook. This was the result of the 2019 Study on Social Media Privacy and Security Concerns conducted by security and identity protection company, ID Experts.
The majority of social media users, regardless of age and location, believe that their online security is at risk whenever they log into their social media account. Social media accounts usually contain posts about the user's family, business, activities, location, and even financial information. Getting access to a user's social media account, like Facebook, usually means getting access to that user's life as well.
Even without getting access to the account, people will be able to create a profile of the user based on the content posted and the community the user interacts with. In a 2014 Pew internet survey, 91% of Americans either "agree" or "strongly agree" that users have lost control over how their personal information is being collected and used by social media. Users are concerned that the information they shared on social media is being accessed by advertisers and businesses for marketing use. That study was done five years ago; imagine how much worse it is now.
The #DeleteFacebook Movement
The conventional thought is that deleting your social media accounts is the easiest way to stop third parties from getting their hands on your data and profiling you. This was the concept behind the #DeleteFacebook movement that became popular during Facebook's Cambridge Analytica scandal last year.
The proponents of the movement were asking people to unpublished their social media accounts on Facebook, Twitter, Google, and other myriad "free" internet services due to privacy issues. According to the movement, these social media platforms gather your interests, your location, your age, your gender, and other personal information to sell ads. Facebook, for example, uses the demographic data of its 2 billion users to sell targeted ads.
Several prominent personalities joined the #DeleteFacebook Movement, including Apple co-founder Steve Wozniak, WhatsApp co-founder Brian Acton, Tesla co-founder and CEO Elon Musk, actors Will Ferrell and Jim Carrey, singer Cher, and former talk show host Rosie O'Donnell.
Although the movement became controversial for a short period of time and gained some famous backers, data suggest that very few people actually deleted their Facebook account.
Is Deleting Enough?
When you delete your social media, you would think that all traces of your social media activities will be all gone. However, a recent research study revealed that deleting social media accounts is not enough to ensure social media privacy. The study showed that it is still possible to recreate the profile of an individual by analyzing the profiles of his or her friends, and their interactions.
Machine learning algorithms only need eight or nine accounts of your social media friends to accurately predict certain factors about you, including political affiliation, interests, hobbies, and education. This research is an affirmation of the saying, "Tell me who your friends are, and I will tell you who you are."
This study also proves the concept that online privacy is not exactly a personal choice. You might not be sharing your personal information on social media, but your friends could reveal data about you, intentionally or otherwise. So whether you delete your social media account or not, you can't be sure that your online privacy is totally protected because other people could be revealing information about you. To top it off, social media users don't have full control over what their friends are revealing about them.
Why Do People Stay on Social Media Despite Privacy Concerns?
Even though a lot of social media users express great concern about online privacy, most of these users feel that it would be hard to give up using these platforms. Some people might take a break from social media, but giving it up altogether is very difficult.
Despite the risk to privacy, users continue to use social media because it is where modern life happens. Social media platforms provide an efficient and easy way for users to stay connected to friends, family members, businesses, and organizations that matter to them.
How to Protect Online Privacy on Social Media
Unplugging from social media is an extremely difficult choice. Plus, it doesn't guarantee your personal privacy since your friends can still post your information online. Since it is impossible to totally avoid social media, the best thing users can do is implement measures to keep their personal information private.
Here are some tips to help social media users protect their online privacy while enjoying the benefits of social networking:
1. Don't Let Google Index Your Facebook Account.
One of the easiest ways to learn about a person is by Googling his or her name. If you don't want your name to appear in the search results or you don't want companies looking at your profile, you have the option to turn off search engine indexing on Facebook. Just go to Facebook's privacy settings and uncheck the Let other search engines link to your timeline option. Once you do, your profile will no longer appear when someone searches for it on Google or other major search engines.
2. Restrict Who Can See Your Future and Past Facebook Updates.
If you're not trying to promote something to a bigger audience and you're concerned about your privacy, you might want to consider keeping your posts private. Posts that may seem harmless to you can become risks in the future. For example, details about your vacation can be used by malicious people to target unattended homes. To limit the audience of your future and past Facebook posts, follow the steps below:
Sign into your Facebook account.
Click Settings and go to Privacy Settings and Tools.
Choose who you want to see your future posts by clicking Who can see your future posts?
To limit the audience of your past updates, click on Limit The Audience for Old Posts on Your Timeline.
Save your new settings.
3. Change Your Friend Request Settings on Facebook.
One common misconception about social media is that it is impolite to turn down friend requests. What social media users don't realize is that connecting with unknown people can be dangerous. You'll never when the person who wants to connect with you is trying to phish information or spying on you. To avoid this scenario, restrict friend requests to people within your extended network of friends on Facebook. Under the Who can contact me? section of Facebook's privacy settings, choose Friends of Friends. This way, only people who are connected to your friends can add you.
4. Disable Email and Phone Lookup.
Your email and phone numbers are crucial information tied to your identity and social media profile. If you don't want other users to search for your Facebook account using any of these information, you can configure Facebook to do so. Just navigate to Facebook's privacy settings and change the option under Who can look me up? section. You can select Friends or Friends of Friends instead of the default option.
5. Set Up Custom Facebook Restricted Groups.
If you feel that some of your friends don't need to see your private posts, you can create custom friend groups on Facebook. For example, you don't want your acquaintances to see your family photos or updates, but you're hesitant of unfriending them. Or you might be friends with your boss on Facebook, but you don't want him or her to know about your personal events. In cases like these, you can add these people to your restricted list.
To do this:
Sign into your Facebook account, then click Friends in the sidebar menu.
Scroll down to find the Restricted list.
Add friends to this list.
The people on this list will no longer be able to see your posts, except for those marked as Public. This feature allows you to have greater control over who sees your posts and increases your overall online privacy.
6. Enable Facebook Tag Reviews.
When someone tags you on a Facebook post or photo, it will automatically show up on your friends' newsfeeds. It can be awkward if your friends tagged an embarrassing photo of you. To prevent situations like these, you can set up a tag request approval before your social media account is linked to a photo or post. This feature prevents other users from tagging you without your consent. You can configure this setting under Facebook's Timeline and Tagging section.
7. Switch to a Protected Twitter Account.
Twitter accounts are public by default, which means that your tweets are able to reach a huge number of Twitter audience. Anyone can search for the keywords or hashtags you used in your tweets. If you don't need to communicate to a lot of people, you should protect your tweets by limiting their visibility.
To protect your tweets, follow the steps below:
Sign into your Twitter account and click Settings and Privacy.
Tick off the Protect your Tweets option.
Save your new settings.
Protected tweets are only visible to your Twitter followers. And when someone wants to follow your Twitter account, you'll receive a request notification, which you can approve or deny. This is an ideal way of connecting with close friends, family members, and other members that you want to reach. This method allows Twitter users to share content with an intimate network of people.
Protected tweets are also not indexed by major search engines, so other users won't be able to Google you or your tweets.
8. Turn Off LinkedIn Activity Broadcasts.
LinkedIn is a great platform for connecting with professionals, but it can also put your personal and work information at risk. As with any platform, don't put your complete information on LinkedIn. For example, instead of putting your complete address, just put your city and country in your profile.
If you're on LinkedIn to look for new opportunities, following several companies might alert your current employer because of your activity feed. If you don't want your connections to know every time you follow companies, make a change to your profile, or write recommendations, simply uncheck the Activity Broadcasts feature in your Account Settings.
9. Limit Your LinkedIn Update Followers.
When you post an update on LinkedIn, other people (even those outside of your network), can see your updates without adding you as a connection. To do this, click the downward arrow below your LinkedIn profile picture, then choose Settings & Privacy. Scroll down to the Blocking and hiding section, then click Followers. You can choose here who can follow you and see your updates. Choose Your connections from the dropdown. This means that people outside your network will no longer be able to see your updates. If they want to subscribe to your updates, they will have to follow or connect with you first.
10. Do Not Link Your Other Social Media Accounts.
Most social media platforms allow you to link your social media account with others. For example, you can link your Facebook account to your Twitter and Instagram accounts. This is to keep you updated on the social media activities on the other platforms, even when you're not logged in. However, it might be a good idea to keep your accounts separate, especially to maintain separation between your personal and professional identities. Your Facebook friends may not be interested in work-related updates that you're posting on LinkedIn, and vice-versa. With unlinked accounts, it will also be more difficult for malicious third parties to access your other accounts, in case one gets compromised.
11. Clean Up Your Device.
Make it a habit to clear your browser and computer cache using a PC cleaning software to prevent hackers from harvesting your information. Cached data and junk files might seem useless to you, but it can a trove of information in the right hands. Browser caches, for example, can store login information and other data that might compromise your online identities.
Bottom Line
Online privacy is causing a huge commotion in social media, but the majority of social media users are reluctant to disconnect from their digital life for various reasons. The best thing you can do is implement online security measures to limit who you connect with, who sees your posts, and who can see your social media profiles to protect your privacy.