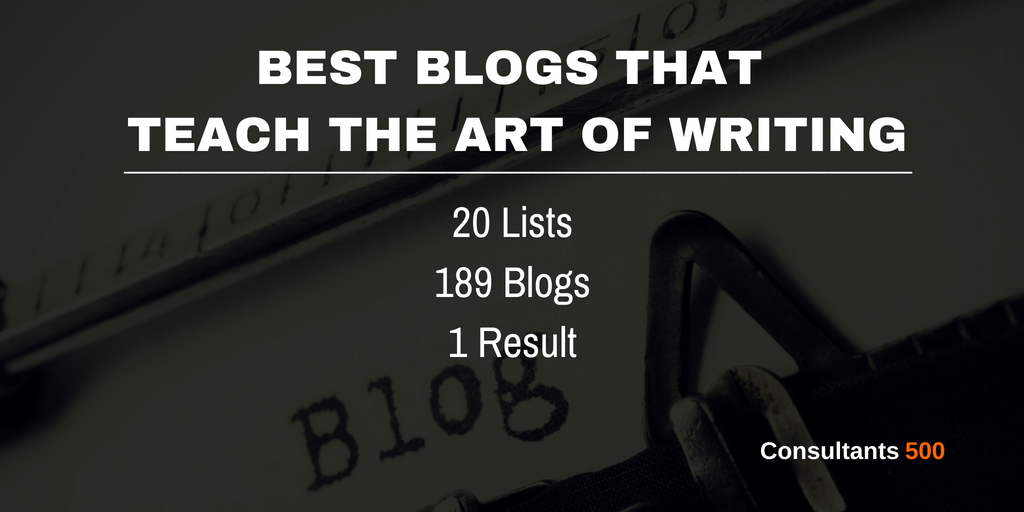 Blogs about the art of Writing are an ideal source for staying up to date on the latest developments and learn new insights into all sorts of Writing topics. A good Writing blog offers writing tips, how to guides, checklists, the best tools for the Writing professional and much more.
The only problem is that there are a lot of Writing blogs out there and they are all screaming for your attention. It is estimated that there are more than 440 million blogs worldwide, and about 2 million blog posts are written every day. Luckily, not all of them write about Writing, but you get the idea right?
So which Writing blogs are successful in providing the information you need and how can you find them? You can do a google search and search for the Best Writing Blogs, but then you get hundreds of "Best of Lists" in front of you, so that doesn't help a lot either unless you want to spend a full day going through all those lists. Well, that is exactly what we did! We searched for 50 "Best of Lists" highlighting the most recommended Writing Blogs, selected and combined the 20 most valuable "Best of Lists" and earmarked and ranked what Blogs about Writing up appearing on most of those recently published lists. From a total of 189 Writing Blogs compared, reviewed, and ranked, here are the Top 20 Writing Blogs around.
Are You Recruiting in the Content Writing & Translation Sector?
Then join our niche Job Board with a 100% Professional Services focus. With 1-click you reach:
150+ Job Boards and 2.000+ Publisher Sites.

50+ million Job Seekers.

Get at the top of 30+ million daily email alerts send to Job Seekers.

Jobs are also posted to Google for Jobs, reaching millions of Job Seekers who search for Jobs on Google every day.
Learn more about our Job Posting options or Post a Job straightaway on our niche Job Board for the Professional Services sector only. 
Top 20 of Most Recommended
Writing Blogs
#1. Write to Done / Twitter
Listed 8 out of 20 times, and this is our top recommendation for Best Writing Blogs. This blog offers articles on writing and is about learning to write better. Whether you write non-fiction, novels, blog posts, or sales pages – you will find inspiration and tips here. Write to Done clearly outlines useful topics for writers, like imposter syndrome, recovering from destructive criticism, and finding a pen name. Mary Jaksch, chief editor of Write to Done, curates and creates content that's aimed at giving writers lots of practice.
Handy Resources:
4 Counter-Intuitive Benefits of Scheduling Your Writing Time
How To Have The Courage To Keep On Writing
47 Killer Tips All Writers Need When Their Creativity Goes AWOL
67 Top Tools for Writers and Bloggers in 2018
---
#2. Goins Writer / Twitter
Listed 11 out of 20 times, is also a great resource for writers. This is a blog about writing, creative ideas, and making a difference in the world by Jeff Goins, who is a published author and writing coach with lots of great information to share. He discusses novel writing, commercial writing and the road to publication, offering even a couple of downloadable e-books and podcasts.
Handy Resources:
10 Ridiculously Simple Steps for Writing a Book
The Secret to Developing a Regular Writing Habit
How to Overcome Writer's Block: 14 Tricks That Work
The Difference Between Good Writers & Bad Writers
---
#3. The Write Practice / Twitter
Listed 10 out of 20 times, helps young writers kick-start their practice. Fifteen minutes a day, six times a week, they will practice writing like Hemingway, James Joyce, Malcolm Gladwell, and many others. The author of this blog is a writing coach, and his blog has an up-to-the-minute feel and plenty of tips on storytelling, character development, how to survive and more.
Handy Resources:
JK Rowling's 8 Rules of Writing
Want to Be a Better Writer? Cut These 7 Words
7 Lies About Becoming a Writer That You Probably Believe
100 Writing Practice Lessons & Exercises
---
#4. Helping Writers Become Authors / Twitter
Listed 10 out of 20 times, is a great place for fiction writers. The author of this blog is K.M. Weiland, an award-winning author who shares creative writing advice on story structure, character arcs, common writing mistakes, and much more. She designed this site for writers who have great story ideas but no idea how to organize them. The site also offers live webinars for writers who want to connect with friendly faces.
Handy Resources:
6 Lifestyle Changes You Can Make to Protect Creativity
The Secrets of Story Structure (Complete Series)
The Great Novel-Writing Checklist (Just in Time for NaNoWriMo!)
5 Lies Writers Believe That Are Holding Them Back
---
#5. Live Write Thrive / Twitter
Listed 8 out of 20 times, gives writers feedback they can actually trust. With a myriad of credits guest blogging for some of the most popular writing sites on the web and some impressive creative work of her own, Susanne Lakin offers a safe haven for new writers looking for guidance and support.
Handy Resources:
What's Really Happening When You Think You Are Lazy
How to Make Your Sentences More Descriptive
Organizing Your Writing Workplace for Better Productivity
---
Are you looking for new Hires?
Post your job on our
Niche Job Board
 for the Content Writing Sector.
#6. Writers in the Storm
Listed 7 out of 20 times, is a blog created by three published authors. They write about what it's like handling deadlines, tackling author branding, juggling kids and writing, and more. You may find it entertaining, interesting, and useful if you are already a published author or want to read about the thrills, spills, and the challenges of being one.
Handy Resources:
10 Tips to Writing from Multiple POVs
Crafting a Powerful Set-Up
---
#7. Make a Living Writing / Twitter
Listed 7 out of 20 times, contains 700 useful posts for freelance writers looking to break in, move up, and earn more. Blogs mission is to help freelance writers make more money. To help them find better-paying markets, how to become a top earner on one of those freelance websites where most writers engage in the hideous practice of underbidding each other for mountains of work.
Handy Resources:
Earn Money Online: 92 Websites That Pay Writers $50+
5 Top Tips to Turn a Blog into a Six-Figure Business
48 Best Apps and Tools to Improve Your Freelance Writing Life
---
#8. Positive Writer / Twitter
Listed 8 out of 20 times, is a blog to inspire, encourage and motivate all types of creatives, especially writers with tips on writing, blogging, marketing and creating stuff that matters. Blogger Bryan Hutchinson created this site to combat Writer's Enemy #1: self-doubt. It's like having a motivational speaker at your fingertips.
Handy Resources:
Top 50 Writing Blogs
Quotes on Writing by Stephen King
What is Typesetting? And Why Should You Care?
---
#9. Men With Pens / Twitter
Listed 7 out of 20 times, has 1,000+ articles geared towards content-marketing, writing, freelancing and other small business endeavors.  James Chartrand runs this blog as a business providing website services to clients, but anyone can find use in articles about how to improve writing skills and land a new job.
Handy Resources:
How to Set Your Copywriting Fees and Earn What You're Worth
15 Proven Techniques For Stunningly Persuasive Writing
---
#10. Writer's Digest / Twitter
Listed 7 out of 20 times, is more than an average blog. The site is like an online mini-mall featuring info about the hottest contests, boot camps, workshops, and seminars from around the web. They've also got writing articles categorized by genre, goal, and writing level. Writer's Digest also brings together several writing communities to swap stories and inspiration.
Handy Resources:
7 Things That Will Doom Your Novel (& How to Avoid Them)
How to Develop a Writing Plan
Stranger-Than-Fiction Writing Habits of 18 Famous Writers
---
#11. Terrible Minds / Twitter
Listed 6 out of 20 times, contains posts about writing, food, and pop culture. It's cynical, hard-hitting and unconventional. The author, Chuck Wendig writes like a true genius, so even if you don't agree with his blog posts, you'll find them stimulating, amusing, and inspiring.
Handy Resources:
How To Push Past The Bullshit And Write That Goddamn Novel: A Very Simple No-Fuckery Writing Plan To Get Shit Done
What I've Learned After 5 Years And 20 Books: 25 Lessons
A Very Good List Of Vital Writing Advice — Do Not Ignore!
---
#12. Jody Hedlund / Twitter
Listed 4 out of 20 times, is another busy, bestselling author. Much of what she shares is a sheer inspiration rather than technical tips. Jody didn't have an easy path to publication, but today, she's so busy that her blog posts are rather irregular. Still, when she finds the time to write, her posts have value to writers who hope to emulate her success.
---
Are you looking for a new Job?
Search for jobs on our
Job Board
 for the Content Writing Sector.
#13. Brain Pickings / Twitter
Listed 5 out of 20 times, features a lot of information and advice from the greatest writers of our time, and several who were before it. The author, Maria Popova says the blog "is my one-woman labor of love — a subjective lens on what matters in the world and why." There's plenty of food for thought there, and lessons learned in the process of writing and living.
Handy Resources:
How to Hone Your Creative Routine and Master the Pace of Productivity
The Greatest Books of All Time, As Voted by 125 Famous Authors
The Daily Routines of Great Writers
---
#14. Copyblogger / Twitter
Listed 6 out of 20 times, places a strong focus on content marketing, with links to podcasts, insightful articles and plenty of solutions for better marketing strategies. This is an ultimate source for anyone looking to increase their traffic and market their content. Brian Clark and his team try to help writers understand that bringing content, SEO, blogging, and email marketing together is the ultimate way to improve conversion rates.
Handy Resources:
7 Dirty Little Book Publishing Secrets that Every Writer Needs to Know
11 Smart Tips for Brilliant Writing
How to Use the 'Rule of Three' to Create Engaging Content
---
#15. Writers Helping Writers
Listed 4 out of 20 times, is a collection of unique resources devoted to descriptive writing. For authors, students, screenplay writers, and anyone else looking for help in this area. All the contributors are published authors with a string of books under their belts, and they give you fabulous tips like "Dare to bad." Dare to be bad?
Handy Resources:
How To Accurately Write About Your Character's Pain
10 Methods to Make Your Character Likeable
---
#16. Jane Friedman / Twitter
Listed 6 out of 20 times, helps authors and publishers flourish in the digital age. She has more than 15 years of experience in the book and magazine publishing industry, with expertise in digital media and the future of authorship. Jane blogs about how to pick the right WordPress theme, how to improve your email newsletter, how to redesign your website to improve traffic, and even how to create kids picture e-books.
Handy Resources:
How to Finish Your Book in Three Drafts
5 Ways to Keep Writing When Life Intervenes
What's More Important: Author Websites or Social Media?
---
#17. Aliventures / Twitter
Listed 4 out of 20 times, is all about writing, blogging, and life as a writer, including behind-the-scenes details. It features vast archives including tons of advice about blogging, freelancing, writing ebooks and creating a loyal reader base. The author also shares free content with topics like how to network with other authors when you are shy, and when to give up on your work in progress.
Handy Resources:
Eight Secrets Which Writers Won't Tell You
Should You Ever Edit While You're Writing?
Seven Ways to Market Your Self-Published Novel
---
#18. Daily Writing Tips / Twitter
Listed 6 out of 20 times, is for daily inspiration and writing tips, featuring articles on everything writing-related, including grammar, punctuation, spelling, usage, and vocabulary. No matter how long you've been a writer, there are always new things to learn about the technical craft of English writing.
Handy Resources:
What Is Irony (With Examples)
English Grammar 101: All You Need to Know
Creative Writing 101
---
#19. Dani Shapiro / Twitter
Listed 4 out of 20 times, is a source where the author shares her personal stories and experiences as a writer, author, and storyteller. This is the place where readers can find workshops, teachings, stories, and essays as well as appearances and interviews.
Handy Resources:
On Writing in the Dark
---
#20. Smart Blogger / Twitter
Jon Morrow and associates share the secrets behind a successful blog. And if you're hoping to become a published author, your blog is going to be one of your top marketing tools – provided you have enough followers! Plus, great blogs attract paid advertising, sponsorships, and opportunities for affiliate marketing.
Handy Resources:
How to Make Money Blogging in 2018 
27 Hard-Won Lessons about Writing from New York Times Bestselling Authors
8 Old-School Blogging Tactics That No Longer Work
Writing Aspects:
Best Books to Learn the Art of Writing
Books that teach the art of writing offer another great way of learning the ins and outs of writing and at a much lower price than taking, for example, a specialist Writing Course. By reading a book, you consume a huge amount of research in a relatively short amount of time, and it is one of the best ways to improve your skills.
We wanted to know what the best books around are that teach the art of writing, so we did some research again.
From a total of 188 books compared, reviewed, and ranked, here are the 20 Most Recommended Books for Writers. The top 5 of Writing Books are: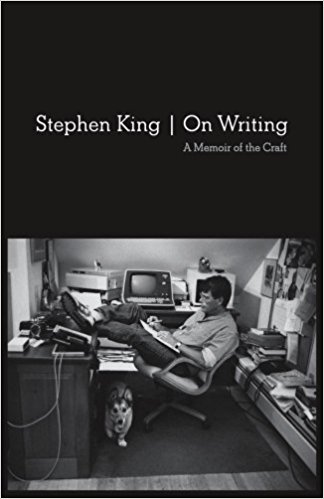 #1. On Writing: A Memoir of the Craft
by Stephen King
Listed 15 out of 20 times. Stephen King is the author of more than fifty books, all of them worldwide bestsellers. His novel 11/22/63—a Hulu original television series event—was named a top ten book of 2011 by The New York Times Book Review and won the Los Angeles Times Book Prize for Mystery/Thriller. His epic works "The Dark Tower" and "It" are the basis for major motion pictures. He is the recipient of the 2014 National Medal of Arts and the 2003 National Book Foundation Medal for Distinguished Contribution to American Letters. He lives in Bangor, Maine, with his wife, novelist Tabitha King.
"Long live the King". Part memoir, part master class by one of the bestselling authors of all time, this superb volume is a revealing and practical view of the writer's craft, comprising the basic tools of the trade every writer must have. King's advice is grounded in his vivid memories from childhood through his emergence as a writer, from his struggling early career to his widely reported, near-fatal accident in 1999—and how the inextricable link between writing and living spurred his recovery. (Entertainment Weekly)
---
#2. Bird by Bird: Some Instructions on Writing and Life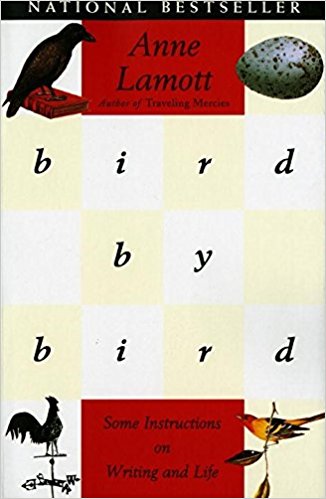 by Anne Lamott
Listed 10 out of 20 times. Anne Lamott was born in 1954 in San Francisco. After studying at Goucher College, she returned to the Bay Area to write. In 1980 her first novel, Hard Laughter, was published, followed by Rosie (1983), Joe Jones (1985), and All New People (1989). Her memoir, Operating Instructions, appeared in 1993. Her novel Crooked Little Heart was published in 1997. She published Traveling Mercies in 1999, and Plan B: Further Thoughts on Faith in 2005. She lives in San Rafael, California, with her son, Sam.
"A gift to all of us mortals who write or ever wanted to write… sidesplittingly funny, patiently wise and alternately cranky and kinda reveille to get off our duffs and start writing "now," while we still can." (Seattle Times)
---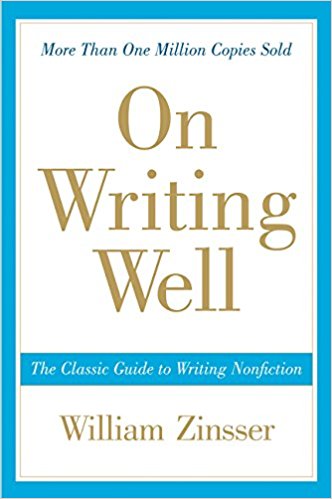 #3. On Writing Well: An Informal Guide to Writing Nonfiction 
by William Zinsser
Listed 7 out of 20 times. William Zinsser is a writer, editor, and teacher. He began his career on the New York Herald Tribune and has since written regularly for leading magazines. During the 1970s he was master of Branford College at Yale. His 17 books, ranging from baseball to music to American travel, include the influential Writing to Learn and Writing About Your Life. He teaches at the New School in New York, and at the Columbia University School of Journalism.
"On Writing Well is a bible for a generation of writers looking for clues to clean, compelling prose." (New York Times)
---
#4. The Elements of Style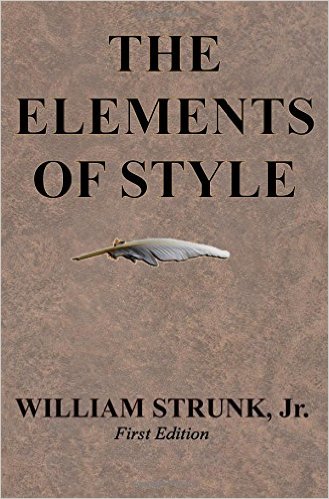 by William Strunk Jr. and E.B. White
Listed 9 out of 20 times. William Strunk Jr. (1 July 1869 – 26 September 1946), was a professor of English at Cornell University and author of The Elements of Style (1918). After revision and enlargement by his former student E. B. White, it became a highly influential guide to English usage during the late 20th century, commonly called Strunk & White. He earned a bachelor's degree at the University of Cincinnati in 1890 and a Ph.D. at Cornell University in 1896. He spent the academic year 1898–99 at the Sorbonne and the Collège de France, where he studied morphology and philology.
The Elements of Style is the definitive text and classic manual on the principles of English language read by millions of readers. The 18 main topics are organized under the headings, "Elementary Rules of Usage," "Elementary Principles of Composition," "A Few Matters of Form," "Words and Expressions Commonly Misused," and "Words Often Misspelled."
---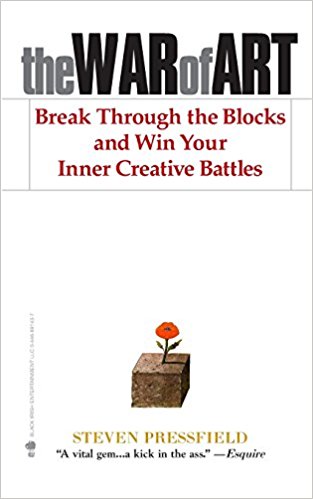 #5. The War of Art: Break Through the Blocks & Win Your Inner Creative Battles
by Steven Pressfield
Listed 9 out of 20 times. Steven Pressfield is a bestselling historical novelist whose books include the classic Gates of Fire, Alexander: The Virtues of War The Afghan Campaign and Killing Rommel. He lives in Los Angeles.
"As I closed The War of Art, I felt a surge of positive calm. I now know I can win this war. And if I can, so can you." From the foreword by Robert McKee, Screenwriting guru.
Learn More About Our Job Board
Writing Aspects:
Best Tools for Writers
There are a lot of Writing Tools in the market to help you and to optimize your writing efforts. These 5 Writing Tools are considered as the most favorite tools to further improve your Writing:
Some of the tools used by professional Content Writers can also be very helpful for optimizing your writing efforts so you can fully focus on the creative part of writing. Just see for yourself what Content Writing Tools can be useful for you.
Writing Aspects:
Content Marketing Blogs
When you start as a writer, you can write the best book in the world or write high-quality blog articles. However, if nobody has heard of you yet, chances are a 100% that nothing will happen when your book is ready or your post is in the air.
These days writing high-quality stuff is not enough anymore. You need to target your audience and reach out to them, just like a marketing professional.
There is no better place to learn to target your audience than from the Content Marketing Pros. These Top 19 Content Marketing Blogs keep up appearing on all the lists of Best Content Marketing Blogs, and here are the top 5:
Do You Have Any Tips for
Your Favorite Writing Blogs
Want to share your favorite Writing Blogs? Just do the following:
Later on, we will share the results via Knowledge Resources, so you can quickly find the best Blogs about Writing on the web as suggested by our users and visitors.
Latest Sector News For
Writing & Translation
Latest Sector News: Writing & Translation
Via our Writing & Translation Briefing Room, the Top Resources on the web are followed and only the most shared content is shown in relation to Writing & Translation. You can filter all the content for the last 24 hours, 3 days, 1 week, 1 month, 3 months, etc so you can easily find and stay up to date with the latest developments.
Other Briefing Rooms:
All Latest Sector News Briefing Rooms
Digital Marketing & SEO
Entrepreneurship, Technology & Freelancing
How we Established the
Final Top 20 of Best Blogs for Writers
We made a list of 50 posts that were recently published about "Best Blogs for Writers"  to follow.
From this list of 50 posts, we selected the top 20 that seem most valuable to our readers and users.
We combined the 20  lists of "Best Blogs for Writers" and earmarked all individual blogs that were on those lists.
When a blog was ranked as number 1, it got 1 point, and when it was ranked 2nd, it got 2 points, etc.
When no particular ranking was applied to a certain list, then each listed blog got the same points.
To be included in the final list a blog should be listed for a minimal number of times.
More weight was assigned to blogs which were explicitly listed more times than other blogs.
All lists were summed up, and the Blogs for Writers with the lowest number was ranked 1, 2, 3, etc.
This resulted in the final "The 20 Best Blogs for Writers" that have been recommended most times by all types of writing experts. 
Sources Used for
Best Writing Blogs
The 20 "Best of Lists" used for finding out what the Best Blogs for Writers are:
Today I have the honor of presenting the Top 50 Writing Blogs for 2016!, as posted on Positive Writer, Bryan Hutchinson's inspirational blog.
The 100 Best Websites for Writers in 2016, as published by The Write Life, a blog that helps writers create, connect and earn.
Top 100 Writing Blogs for Authors and Book Writers, as posted of Feedspot, one of most popular RSS Readers.
The 27 Best Writing Websites of 2017, as published on Scribendi's blog, one of the world's oldest and biggest online editing and proofreading companies.
Top Writing Blogs to Check Out in 2017, as posted on Word Counter's blog, useful online word count and a character count tool.
15 Top Creative Writing Blogs That Are Actually Helpful, as published by the Penguin's "Writers' Academy", the blog that offers online creative writing courses.
Top 10 Blogs for Writers 2015 – The Winners, as published on Write to Done, the blog that curates and creates content that's about writing and learning to write better.
Top 30 Websites for Indie Authors, as published on Author Marketing Experts, Penny Sansevieri's blog, who helps young writers reach readers and succeed in the market.
The 100 Best Websites for Writers in 2015, as posted on The Write Life blog, a popular spot for thriving young writers.
THE LIVEHACKED.COM POWER 100 – THE 100 BEST BLOGS FOR THE MODERN WRITER, the list published by Nick Thacker on his popular blog "Write Hacked".
The 120 Most Helpful Websites For Writers in 2016, as posted on a blog that belongs to Global English Editing, online professional editing and proofreading company.
17 Blogs Writers Should Follow, as posted on Fresh Essays Blog, the place devoted to writer's life, college survival, and academic tips.
The 120 Most Helpful Websites For Writers in 2015, the article on Global English Editing blog, published by this editing and proofreading company.
101 Best Websites for Writers, the list compiled by Writer's Digest, an American magazine aimed at beginning and established writers.
11 Writing Blogs to Follow for Inspiration and Tips, as published by CodeCondo, an aspiring community for developers, designers, and business people.
The Most Inspiring Blogs for Writers 2015, as posted on How-To-Write.Net, useful blog with tips for all kind of writing.
Story writing websites: 151 of the best, the list of websites, compiled by Now Novel, an online novel writing course, giving advice on all subjects, from dialogues to characters and story development.
Top 50 Writing Blogs, as published on the Best Value Schools blog, which helps college students find the best college for them.
The Best Copywriting and Writer Blogs to Follow, the list posted on Firstsiteguide.com, the source that offers free step-by-step guides and videos on how to start, run and grow a blog.
30 Best Websites and Blogs for Writers, as published by The Web Writer Spotlight, a fast-growing online publication for passionate digital writers, entrepreneurs, and other creative professionals.
Consultants 500
Via our two platforms, you can find jobs, professional services providers, and more in the professional services sector, including the editing & content writing industry.
Consultants 500
Niche Job Board
Market Place