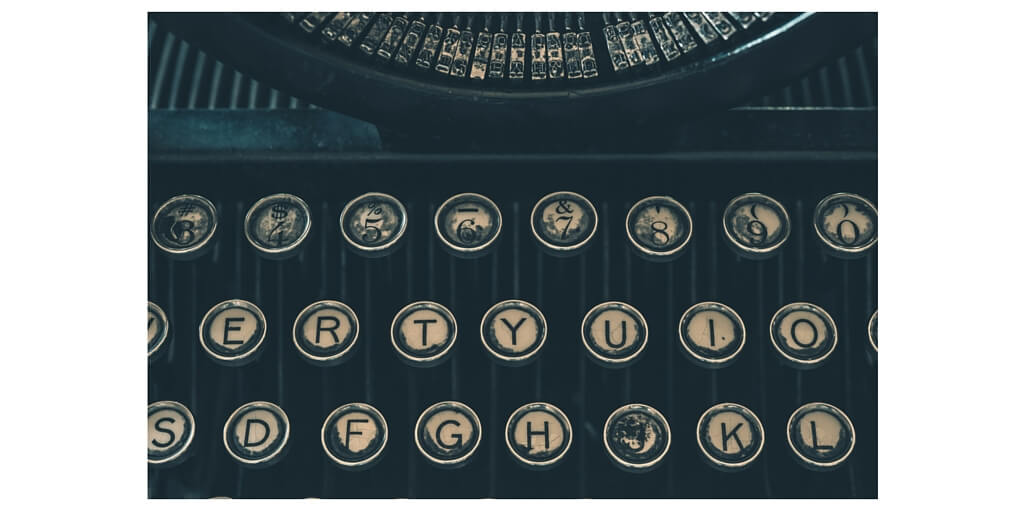 Whether you work in digital marketing, a web agency or as an in-house marketing specialist you know that content is still king when it comes to your overall marketing strategy. And when you run your own business, in whatever branch, you also know this.
How do all these marketing specialists and business owners stay up to date with the latest developments in content marketing? One of their main sources are specialist blogs which they read on a regular basis, subscribed to via email updates or follow via the regular social media channels (or maybe do all of them)!
However, we all know also that the internet is literally loaded with thousands of blogs dealing with content marketing alone and hundreds of "Best Blogs" lists have been distributed and are still being shared as we speak. So how to pick the best ones to follow from this overwhelmingly list?
One way to make thoroughly selection, especially when you are not a specialist yourselves on content marketing, is by combining these lists and see what blogs keep up appearing on each or most of these recently published "Best of Lists". And that is what we did!
We, at Consultants 500, use this list ourselves to keep up to date on the latest trends on content marketing.
Top 19 Content Marketing Blogs
Content Marketing Aspects:
Best SEO Blogs
SEO should be a key element in your overall Content Marketing strategy. These 20 Best SEO Blogs keep up appearing on all the "Best of Lists"  for Best SEO Blogs, and here are the top 5:
Most Favorite Marketing Articles
On Our Blog
Blog: Marketing
The Marketing section of our Blog focuses on helping you to find the best sources on the web related to Marketing. Think of blogs, books, tools, software, online courses, firm rankings, universities and much more, all related to Marketing. It also includes guest posts from our users or visitors about all sorts of business topics.
Popular Articles:
Best Content Writing Tools
Best Small Business Blogs
Best Digital Marketing Blogs to Follow
Best Affiliate Marketing Blogs
How we Established the Ultimate List
We combined 7 lists about "Best Content Marketing Blogs" that were recently published by (content) marketing specialists themselves (or who operate in a comparable branch).
When a blog was ranked as number 1 it got 1 point and when it was ranked 2nd it got 2 points etc.
When no particular ranking was applied to a certain list, then each listed blog got the same points
To be included in the final list a blog should be listed minimal 3 times out of the 7 lists in total.
More weight was assigned to blogs who where listed minimal 5 times out of the 7 lists in total.
All lists were summed up and the blog with the lowest number was ranked 1, 2, 3 etc.
This resulted in the 19 Best Content Marketing Blogs that are followed by many content marketing experts.
Sources Used
The 7 lists used for our research are:
The top 20 content marketing blogs you should read every day according to the CEO of the Marketing Insider Group, which is a leading Marketing Agency that has developed content marketing strategy and programs for some of the largest brands in the world.
The 20 content marketing blogs you need to bookmark according to John Rampton who published this on the Forbes site. John Rampton is an entrepreneur, investor, online marketing guru and startup enthusiast who was recently named #3 on Top 50 Online Influencers in the World by Entrepreneur Magazine.
Content Marketing Blogs: The Ultimate List as published by Alex Barca on Curata. Alex Barca is a Content Marketing Specialist at Curata. Alex serves as the Editor-in-Chief of the Content Marketing Forum which has a readership of over 40,000 where she frequently blogs about content strategy and marketing.
The 30 Best Content Marketing Blogs + Newsletters as published by NewsCred. As the world's leading content marketing software, NewsCred provides the world's most ambitious brands with the best solutions in content creation, marketing management, cross-channel publishing, and measurement.
Top Content Marketing Blogs as published by Angela Stringfellow on Docurated. Angela Stringfellow is a freelance writer, social media strategist and complete content marketing junkie obsessed with all things Web, written word and marketing.
10 Best Content Marketing Blogs for Reading in 2016 as published by Chantra Be who is a Digital Strategist, Event Management Specialist and Entrepreneur.
The 23 Top Content Marketing Blogs as published by Heidi Cohen on her own blog. Heidi built her marketing career at well-known brands for major international corporations including Citibank, Bertelsmann and The Economist. Her consultancy, Riverside Marketing Strategies, combines creativity and analytics to aid established firms like The New York Times and startups.