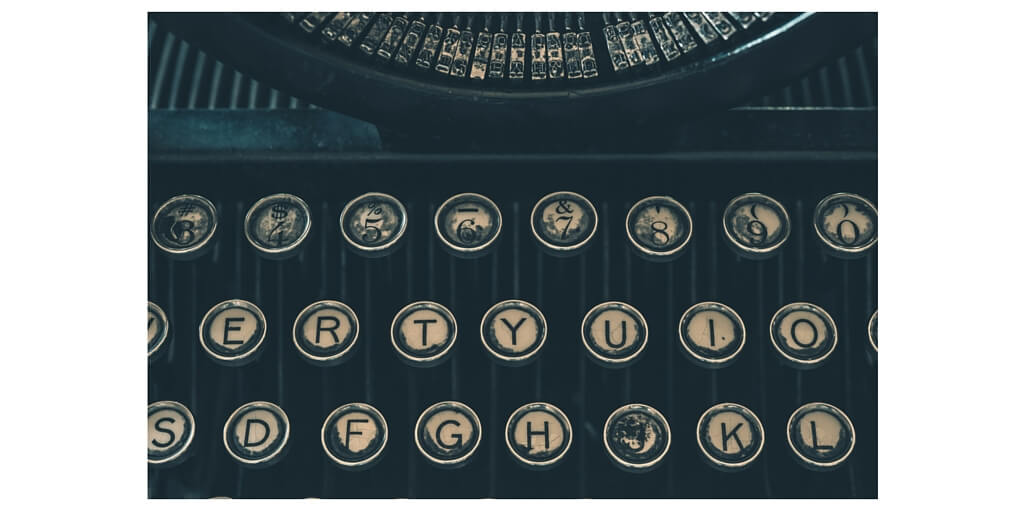 Whether you work in digital marketing, a web agency or as an in-house marketing specialist you know that content is still king when it comes to your overall marketing strategy. And when you run your own business, in whatever branch, you also know this.
How do all these marketing specialists and business owners stay up to date with the latest developments in content marketing? One of their main sources are specialist blogs which they read on a regular basis, subscribed to via email updates or follow via the regular social media channels (or maybe do all of them)!
However, we all know also that the internet is literally loaded with thousands of blogs dealing with content marketing alone and hundreds of "Best Blogs" lists have been distributed and are still being shared as we speak. So how to pick the best ones to follow from this overwhelmingly list?
One way to make thoroughly selection, especially when you are not a specialist yourselves on content marketing, is by combining these lists and see what blogs keep up appearing on each or most of these recently published "Best of Lists". And that is what we did!
We, at Consultants 500, use this list ourselves to keep up to date on the latest trends on content marketing.
Top 19 Content Marketing Blogs
Content Marketing Institute – Listed 6 out of 7 times and was each time mentioned as the top choice to follow, without any doubts. While the site is full of practical, how-to guidance, you'll also find insight and advice from the experts, and an active community for discussing the latest news, information, and advances that are moving the industry forward. A must-follow resource for anyone in the industry.
 The Marketing Profs – Listed 6 out of 7 times and was mentioned as one of the best resources covering the latest trends and thought leadership in marketing. Individual marketers, teams, and entire marketing organizations at the world's largest corporations rely on them to cut through the chaos to find the marketing experts you can trust and the information you need.
Convince and Convert – Listed 5 out of 7 times and was mentioned as being a leading authority on content and digital marketing. In the past it was named the #1 Content Marketing Blog in the world by Content Marketing Institute, the winner of our list.
QuickSprout Blog – Listed 7 out of 7 times and was mentioned as one of the most entrepreneurial-minded blogs in the content marketing space. Co-founder Neil Patel has been labeled top influencer on the web, one of the top 10 online marketers and a top 100 entrepreneur under the age of 30, to mention a few.
The Moz Blog – Listed 5 out of 7 times and was mentioned as one of the leaders for SEO insights. They cal themselves "the industry's top wizards, doctors, and other experts that offer their best advice, research, how-tos, and insights—all in the name of helping you level-up your SEO and online marketing skills". Many experts agree to this.
Copyblogger – Listed 5 out of 7 times and was mentioned to be about quality and not quantity. The site provides in-depth articles for copywriters, bloggers, and entrepreneurs on using your copy to succeed in business.
Hubspot – Listed 7 out of 7 times and was mentioned to be the top resource for inbound marketers. The blog offers insights and advice for marketers on the topics of inbound marketing, sales and social media, as well as opinion articles.
Social Media Examiner – Listed 5 out of 7 times and was mentioned as nailing all the social media aspects of content marketing. They call themselves the world's largest social media marketing resource, helping millions of businesses discover how to best use social media to connect with customers, drive traffic, generate awareness and increase sales.
Social Triggers –  Listed 3 out of 7 times and was mentioned to be a textbook on content marketing psychology. Its focus is on discussing how our inner workings impact our perceptions and creation of content marketing materials.
Contently – Listed 3 out of 7 times and was mentioned to be targeting the content strategists of the world, offering expert insights and guidance for those who live and breathe content strategy. They call themselves "a software business built by content creators, and both our products and our philosophy reflect this—which is why we count some of the best content marketing brands in the world as our clients."
Occam's Razor – Listed 3 out of 7 times and was mentioned to be a wonderful resource for content marketers who are looking to up their technology-side knowledge of the content marketing industry.   The founder of the blog, Avinash Kaushik, is the Digital Marketing Evangelist for Google and author of two bestselling books on Analytics, so that explains his authority.
Digiday –  Listed 4 out of 7 times and was mentioned to be the all-around source for content and agency news. It is site is one of the most prolific digital publications on digital marketing, offering a variety of perspectives from thought leaders for brands, agencies, publishers, and platforms.
TopRank Blog – Listed 4 out of 7 times and was mentioned as a top resource for content marketing, SEO and more. It is a digital marketing agency serving both B2B and B2C companies. With integrated marketing and public relations news and perspectives from leading experts, the TopRank Blog has earned its status as a must-read for content marketers and other digital professionals.
Spark sheet – Listed 3 out of 7 times and was mentioned to explore the space where content, media, and marketing converge — basically, the space you want to play in when you're trying to make an impact with your content marketing efforts. As an award-winning multiplatform magazine, it explores how brands are using different platforms to get the right content to the right audiences at the right times.
Buffer Blog – Listed 3 out of 7 times and was mentioned as a hotbed of social media know-how that can guide the more social-shy among us while also remaining relevant to the most experienced social media experts.
Chief Marketing Technologist Blog – Listed 3 out of 7 times and was mentioned to bring together marketing and technology in a pretty smart way. The say when you are interested in marketing technology and how that's changing marketing strategy, management, and culture? Then you've come to the right blog.
Duct Tape Marketing – Listed 3 out of 7 times and its content marketing blog was mentioned to be another gem for those in the startup and small business world. This blog provides advice for small businesses on how they can improve their marketing strategy through content marketing tactics.
Marketo Marketing Blog – Listed 3 out of 7 times and was mentioned as one of well-designed and thorough marketing sites on the internet. It offers information in various key marketing areas including: marketing automation, social media, content marketing and email marketing.
Kissmetrics –  Listed 4 out of 7 times and was mentioned as the place to be if marketers do not want to get lost in data. If you're looking to optimize your marketing efforts through analytics, this is the place to start. If you're more focused on the technical and analytical side of marketing, read the KISSmetrics blog.
Content Marketing Aspects:
Best SEO Blogs
SEO should be a key element in your overall Content Marketing strategy. These 20 Best SEO Blogs keep up appearing on all the "Best of Lists"  for Best SEO Blogs, and here are the top 5:
Most Favorite Marketing Articles
On Our Blog
Blog: Marketing
The Marketing section of our Blog focuses on helping you to find the best sources on the web related to Marketing. Think of blogs, books, tools, software, online courses, firm rankings, universities and much more, all related to Marketing. It also includes guest posts from our users or visitors about all sorts of business topics.
Popular Articles:
Best Content Writing Tools
Best Small Business Blogs
Best Digital Marketing Blogs to Follow
Best Affiliate Marketing Blogs
How we Established the Ultimate List
We combined 7 lists about "Best Content Marketing Blogs" that were recently published by (content) marketing specialists themselves (or who operate in a comparable branch).
When a blog was ranked as number 1 it got 1 point and when it was ranked 2nd it got 2 points etc.
When no particular ranking was applied to a certain list, then each listed blog got the same points
To be included in the final list a blog should be listed minimal 3 times out of the 7 lists in total.
More weight was assigned to blogs who where listed minimal 5 times out of the 7 lists in total.
All lists were summed up and the blog with the lowest number was ranked 1, 2, 3 etc.
This resulted in the 19 Best Content Marketing Blogs that are followed by many content marketing experts.
Sources Used
The 7 lists used for our research are:
The top 20 content marketing blogs you should read every day according to the CEO of the Marketing Insider Group, which is a leading Marketing Agency that has developed content marketing strategy and programs for some of the largest brands in the world.
The 20 content marketing blogs you need to bookmark according to John Rampton who published this on the Forbes site. John Rampton is an entrepreneur, investor, online marketing guru and startup enthusiast who was recently named #3 on Top 50 Online Influencers in the World by Entrepreneur Magazine.
Content Marketing Blogs: The Ultimate List as published by Alex Barca on Curata. Alex Barca is a Content Marketing Specialist at Curata. Alex serves as the Editor-in-Chief of the Content Marketing Forum which has a readership of over 40,000 where she frequently blogs about content strategy and marketing.
The 30 Best Content Marketing Blogs + Newsletters as published by NewsCred. As the world's leading content marketing software, NewsCred provides the world's most ambitious brands with the best solutions in content creation, marketing management, cross-channel publishing, and measurement.
Top Content Marketing Blogs as published by Angela Stringfellow on Docurated. Angela Stringfellow is a freelance writer, social media strategist and complete content marketing junkie obsessed with all things Web, written word and marketing.
10 Best Content Marketing Blogs for Reading in 2016 as published by Chantra Be who is a Digital Strategist, Event Management Specialist and Entrepreneur.
The 23 Top Content Marketing Blogs as published by Heidi Cohen on her own blog. Heidi built her marketing career at well-known brands for major international corporations including Citibank, Bertelsmann and The Economist. Her consultancy, Riverside Marketing Strategies, combines creativity and analytics to aid established firms like The New York Times and startups.